Firefighters who attended the Grenfell fire were hugged and cheered by people commemorating the victims at the five-year anniversary.
Around 18,000 supporters participated in a silent walk on Tuesday evening, beginning at Grenfell Tower, for the 72 people who died.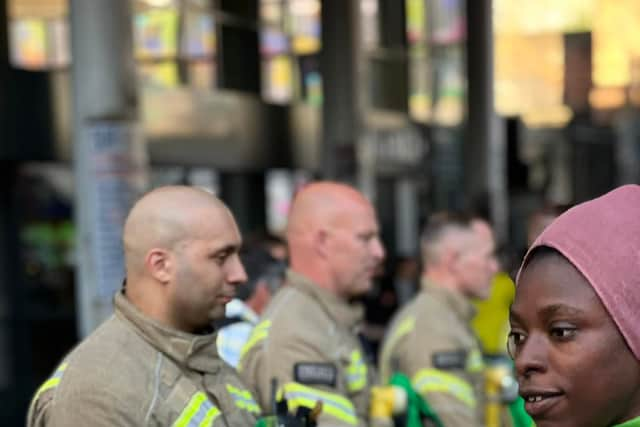 People of all ages, dressed in green scarves and clothing, walked in silence from Notting Hill Methodist Church around Ladbroke Grove before returning to the base of the tower to hear speeches from across the community.
Many carried banners and placards which highlighted evidence from Kensington and Chelsea Council and cladding companies Rydon, Arconic and Kingspan highlighting failures to act.
A group of firefighters, wearing Grenfell hero badges, formed a guard of honour opposite Ladbroke Grove Tube station in an emotional display of solidarity.
Protestors shook their hands and hugged them as they passed through.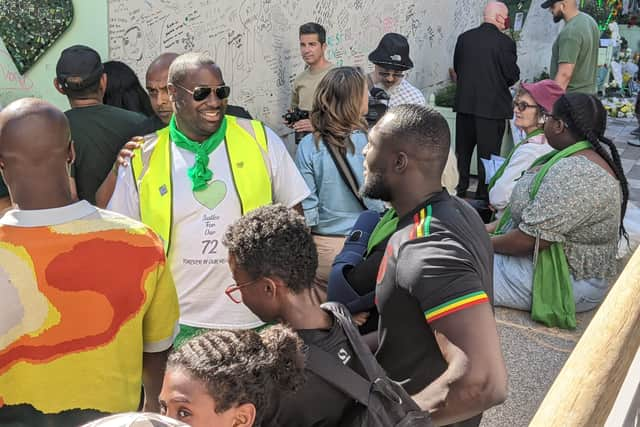 The Duke and Duchess of Cambridge, Prince William and Kate Middleton, attended the service whilst rapper Stormzy was spotted listening in the crowd.
A 72-second silence was held to commemorate the victims which included 18 children, and 18 green balloons were released at the foot of Grenfell tower.
During the service, which was being live-streamed on screens positioned in the surrounding area so the wider community and public could watch, Cambridge Muslim College dean Shaykh Abdul Hakim Murad called for those accountable for the fire to be arrested.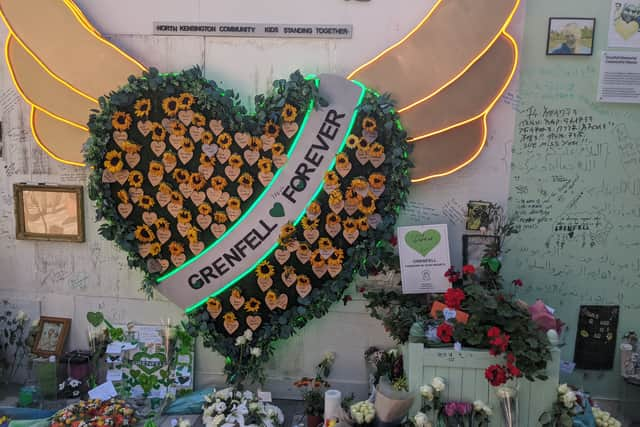 Floral tributes and personal notes were left beside the wall, including a "72" made of white flowers.
The fire - which was one of the most deadly since the Second World War - was started by a refrigerator on June 14 2017, and quickly engulfed the 24-storey building due to highly flammable cladding.
It burned for more than two days until 250 firefighters put it out.
Earlier this month, the government imposed a total ban on the specific type of cladding that allowed the blaze to spread so rapidly.
Previously, the ban applied only to buildings higher than 11m (36ft).