The Duke and Duchess of Cambridge, Sadiq Khan and Stormzy were amongst the many who came to pay their respects at the Grenfell fire memorial ceremony.
The blaze ripped through the 23-storey west London tower block after a small kitchen fire broke out on the fourth floor on June 14 2017.
Flames spread across the outside of the building via flammable cladding and rapidly engulfed the high rise, in North Kensington.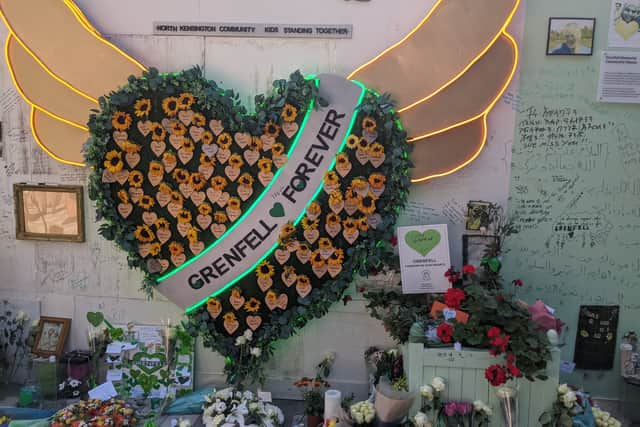 In total, 72 people were killed in the deadliest residential fire since the Second World War.
Today a 72-second silence was held to commemorate the victims which included 18 children, and 18 balloons were released during the multi-faith ceremony outside Grenfell Tower.
Many mourners wore green scarves and clothing, matching the green hearts that have become a symbol of the tragedy.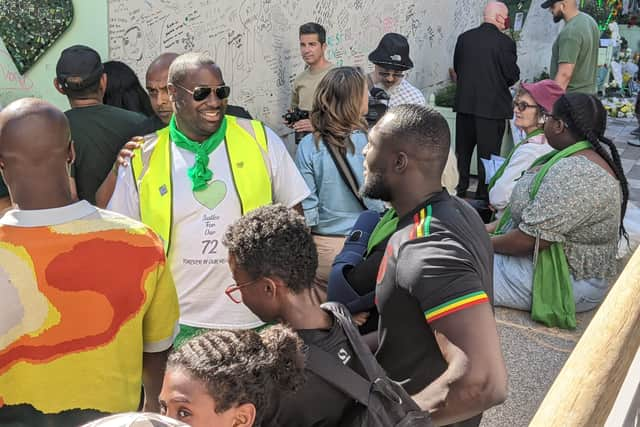 Both Prince William and his wife Kate spoke to the survivors during the memorial.
During the service, which was being live-streamed on screens positioned in the surrounding area so the wider community and public could watch, Cambridge Muslim College dean Shaykh Abdul Hakim Murad called for those accountable for the fire to be arrested.
This followed a service of remembrance that was held earlier at Westminster Abbey.