A disabled music fan has told how she was left "devastated" after "abysmal" access at Wireless festival meant she struggled to enter the grounds and could barely see the stage.
Katouche Goll, 25, who has cerebral palsy, paid £230 to attend the weekend festival in Crystal Palace, featuring acts including A$AP Rocky and Chris Brown.
But she and other disabled attendees now have shared their experiences of facing "dangerous" gravel terrain, steep hills, and obstructed views of the stage.
Attendees are sharing their experiences via the hashtag #DisabilityAccessWireless.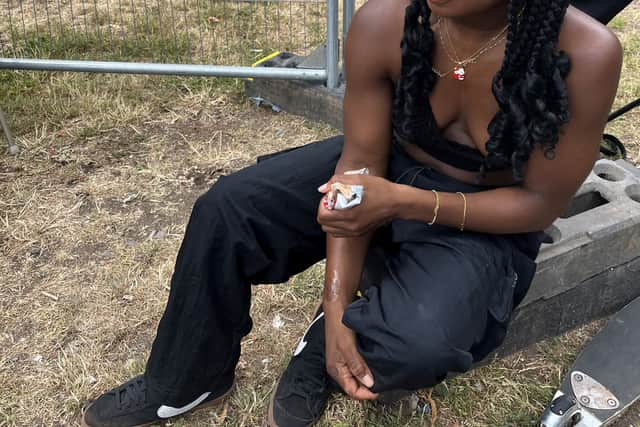 Wireless Festival has not responded to repeated requests for comment from LondonWorld.
Katouche, who works in PR, and lives in Southwark, southeast London, attended the festival with her siblings, initially using her manual mobility scooter.
She said: "From the outset it was really poorly organised for disabled people.
"We exited the station and the disabled entrance was at the top of a hill.
"Staff had no idea where it was and were unwilling to help.
"They were very unbothered by the fact we were scaling the hill with mobility aids and it took three people to escort me.
"I wouldn't typically go in my wheelchair but on the second day I was so exhausted from walking and having to be carried, I had to use it."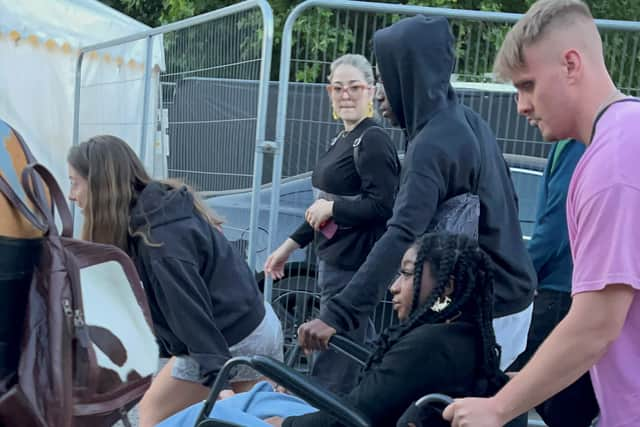 After arriving at the entrance, Katouche and her group were then kept waiting outside for an hour, as the disabled access area wasn't ready for them.
"They didn't provide seating and left us in the sun," she said.
"Everybody else was making their way into the festival but we were kept outside because they hadn't prepared the disabled area.
"It just shows we're not a priority."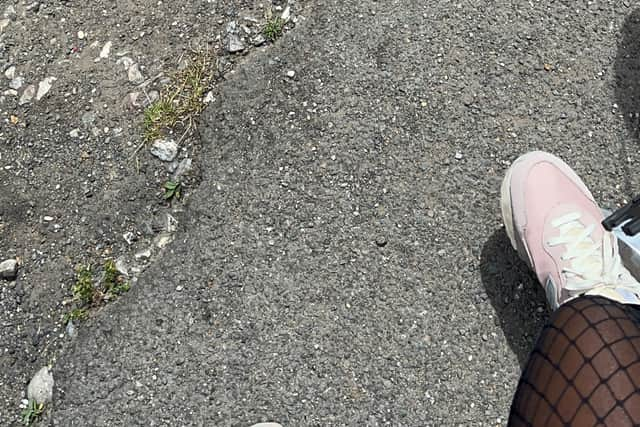 Once inside, there were then issues with the ground, making it difficult to get around the site.
Katouche said: "The terrain inside the festival was abysmal.
"Nobody could use mobility aids unaided. I had to be tipped backwards in my chair to go over the gravel.
"It wasn't level, it was dangerous."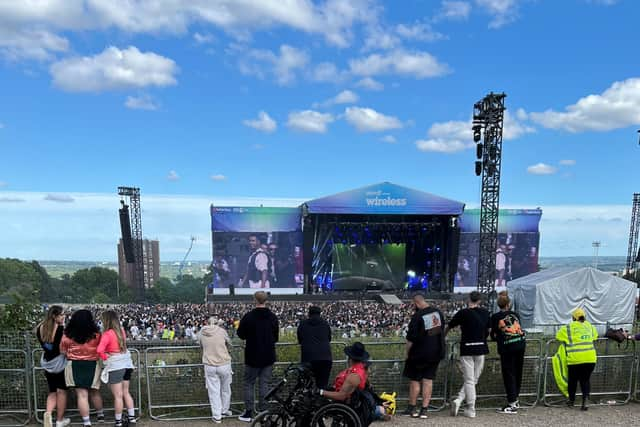 To make matters worse, after the group finally got to the disability access platform, their view of the main acts were high up a hill, far away from the stage and even blocked by a tree.
"I was devastated," Katouche said.
"When we finally made it past the treacherous roads and got inside and saw how far away we were, my heart sank. I knew I wouldn't be able to have the experience I'd anticipated.
"Because of the gravel, we couldn't move anywhere so we were stuck in our section at the top. It was cold and windy, and we couldn't hear the acts or see very well.
"It was also far away from all the food and merchandise so we didn't get to experience the festival."
Speaking to LondonWorld after the festival, Katouche, who said she had been most excited to see the singer Chris Brown, said the experience left her feeling disrespected.
She said: "I was told they initially wanted the platform to be closer to the stage, but found out it would cost more.
"It shows that even though we are prepared to invest so much, they aren't prepared to invest in disabled people.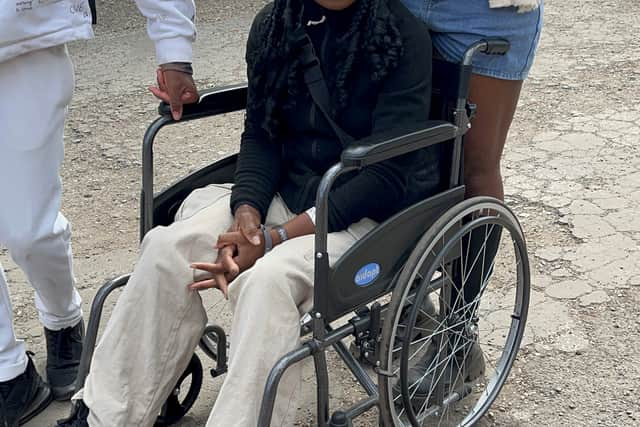 "I have to pay as much as everyone else and then some. It costs an extra £500 a month for disabled people to live, according to the charity Scope.
"It is a big sacrifice to go out and liaise with events regarding access.
"We specify what we need and bring all our equipment with us only for them not to have respect for disabled people's time and money."
Katouche said she spoke to Wireless on the day and requested a refund, but has heard nothing from the festival organisers yet.
"The main issue here is we want some public accountability," she added.
"What are they going to do about this going forward?"
Wireless Festival and Festival Republic did not respond when contacted for comment.