A 'brutal and dangerous' man has been convicted of murder following a homophobic hammer attack in an east London cemetery.
Erik Feld, 37, is charged with murdering Sri Lankan national Ranjith 'Roy' Kankanamalage in August 2021.
The victim, aged 50, was last seen walking alone in Tower Hamlets on August 15 2021.
The next morning, a passer-by found him with "catastrophic" head injuries in Tower Hamlets Cemetery Park.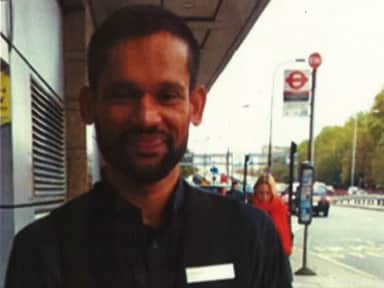 A post-mortem examination found Mr Kankanamalage died from blunt impact injuries to the head.
The imprint of the round head of a hammer was identified on 11 of the wounds.
Feld – who lived close to the area of the attack – was initially arrested on suspicion of Ranjith's murder on August 20.
Two days earlier, on August 18, Feld had been arrested after waving a hammer following an argument with a security guard at a shop.
He had pleaded guilty to this and was awaiting sentencing.
Officers searched his address in Tredegar Road, Tower Hamlets and found three mallets and a sledgehammer. They also seized his phone and sent it for forensic analysis.
Feld was bailed while this work was carried out but arrested again on January 21 2022 after DNA analysis revealed his skin beneath Ranjith's fingernails.
Detectives had also discovered disturbing material on his phone including multiple searches and views of videos on a website which glorified hammer attacks.
Feld was found guilty following the conclusion of a trial at the Old Bailey on Thursday March 23.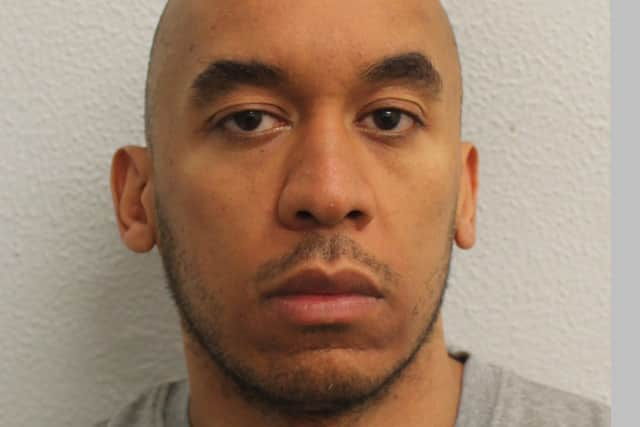 Det Ch Ins Joanna Yorke, from the Met's Specialist Crime said:"From the outset, we have tried to ensure Ranjith's extended family and friends both in the UK and Sri Lanka, and the wider LGBTQ+ population in Tower Hamlets were at the heart of our investigation.
"I hope they can all feel some sense of justice now that Ranjith's killer has been convicted.
"Erik Feld is a dangerous and violent man – while he has never disclosed why he attacked Ranjith with such force, he is clearly someone who is driven by an all-encompassing hatred.
"He will now quite justly spend a considerable amount of time behind bars."
Tower Hamlets resident, Jack Gilbert, said on behalf of the LGBTAG - a voluntary group of independent advisors working closely with the police:
"The violence Ranjith was subjected to was horrific and we welcome the verdict. Our condolences extend to his grown up children, his former husband and his wider family and friends.
"The perception amongst LGBTQ+ people was, and remains, that this was a targeted attack.
"We worked closely with the local police and the homicide team to ensure that they incorporated learning arising from how the Met initially mishandled murders perpetrated by Stephen Port.
"At a time when trust and confidence is at an all-time low, we will continue to provide robust independent advice to improve the police service delivered to LGBTQ+ Londoners in all our diversity."