Two women accused of breaching Covid-19 laws by attending the vigil on Clapham Common for murdered Sarah Everard are to face trials.
Jeni Edmunds, 32, of Lewisham, London, is one of six people prosecuted by the Met Police over the attendance at the gathering which broke the coronavirus laws at the time.
She pleaded not guilty at a hearing at Westminster Magistrates' Court today (Friday, July 15).
And Dania Al-Obeid, 27, of Stratford, east London, was also prosecuted, and convicted under the single justice procedure - in which police officers pursue cases in the courts.
She was found guilty in her absence and, after she only became aware of her conviction following reports in the media, has been granted an application to reopen her case.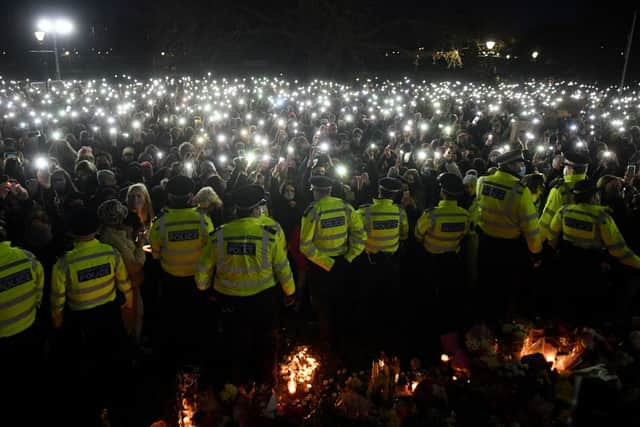 Ms Al-Obeid also pleaded not guilty at the City of London Magistrates' Court this afternoon.
Both women could now face a criminal trial.
Ms Everard, 33, was abducted, raped and murdered by serving armed Met cop Wayne Couzens in March 2021 after he deployed his knowledge of the laws to make a false arrest.
Her killing sparked anger and outrage among women and girls across the country, who mourned her death and feared for their own safety in the wake of the tragedy.
After a planned vigil organised by Reclaim These Streets (RTS) was cancelled when activists were threatened with £10,000 fines, women, including the Duchess of Cambridge, gathered on the common and laid flowers at the bandstand on Saturday, March 13.
Police later handcuffed and pinned women to the ground, prompting widespread criticism.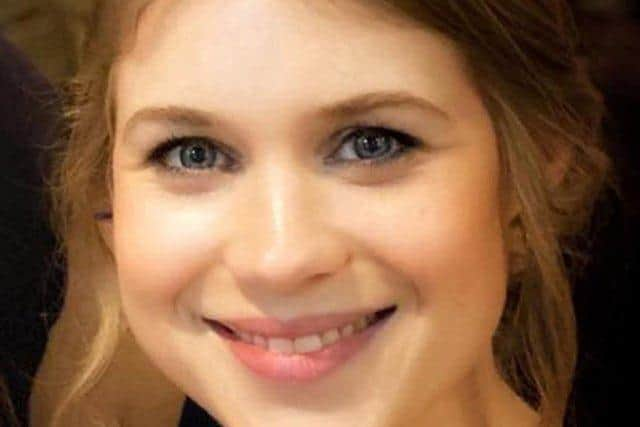 It later emerged the force planned to prosecute six individuals after non-payment of fines issued for breaching the regulations.
A total of nine fixed penalty notices (FPNs) were issued by police, with two paid in full and one dropped with no further action.
Ben Wheeler, 21, of Kennington, south London; Kevin Godin-Prior, 68, of Manchester; and Jade Spence, 33, of Lambeth, south London, have also all previously been convicted in their absence by a magistrate at behind-closed-doors single justice procedure hearings.
While Vivienne Hohmann, 20, of Clapham, south London, will go on trial later this year.
At this morning's hearing, Ms Edmunds spoke to confirm her name, address and date of birth.
Laura Barker, from the Crown Prosecution Service (CPS), said: "On March 13, 2021, a vigil took place at Clapham Common for Sarah Everard.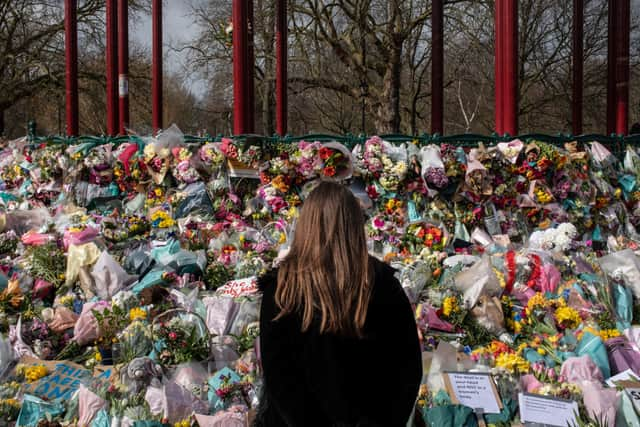 "The police attended [as] this was during the Covid-19 rules where people were prohibited to meet up groups of more than two. Police asked the protestors to leave."
She said Ms Edmunds was "asked on a number of occasions to leave the area" and that she "refused" and was arrested and kept in custody overnight.
"She was asked to provide her details and she refused," Ms Barker said.
Details were provided to police at a later date, she confirmed.
And Pippa Woodrow, of Doughty Street Chambers, defence, highlighted to the court Ms Hohmann's and Ms Al-Obeid's cases.
Ms Woodrow, who also acted on behalf of RTS at the High Court and is representing activist Patsy Stevenson who was arrested at the vigil, stressed the need for the court system to consider the cases alongside one another.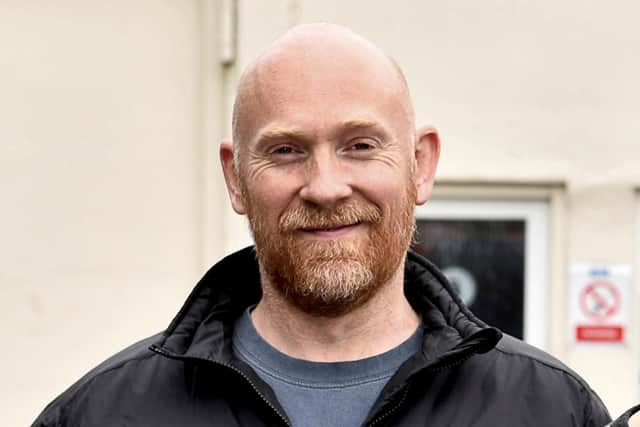 She said: "There are a number of people from the Sarah Everard vigil who have been subjected to single justice proceedings and have been made aware of this and asked to reopen them.
"These cases ought to be brought together. It would be perverse to have different courts making different decisions on the same facts."
Ms Woodrow confirmed her two clients were liaising with one another and that her firm had contacted solicitors representing Ms Hohmann.
She asked the court to set a trial date for Ms Edmunds and a case management hearing date at which the various defendants could attend and lawyers could make representations as to whether they wanted their cases to be heard as one.
Mr Packham, also from the CPS, said: "If the taxpayer is going to fund a two-three day trial and that's going to cost a considerable sum of public money, it needs to be done properly in the interests of Miss Woodrow's client."
Chairman of the bench, magistrate Tim MacAndrews, agreed a trial date would be set for October 28 to November 1, 2022, at the City of London magistrates court.
A case management hearing will take place on September 23, 2022, at the same court.
While at this afternoon's hearing, Ms Woodrow told the City of London Magistrates' Court: "I come to you from Westminster this morning where I represented another young woman in very similar circumstances.
"These all arise from the Sarah Everard vigil on Clapham Common. Various people have been convicted. I'm aware of two other cases - from this morning - and of another woman.
"These cases have been sent down for separate trials.
"Everybody this morning and that I've spoken to agrees it's in the interests of justice, efficiency and these defendants for these matters to be streamlined and brought together."
Bench chairman Fenella Taylor set an interim trial date for Ms Al-Obeid of November 14-16, 2022, at Westminster Magistrates' Court.
She also said matters in both cases could be discussed at the pre-trial hearing on September 23, at the City of London court.
Officers DC Maxine Hudd and PC Helen Walter attended the hearing for the Met Police, prosecuting.
A previous version of this article spelled Ms Edmunds' first name as Jenny, as per court documents, however it has now been amended to Jeni.