Privacy rights groups are taking legal action against Sadiq Khan over what they say are "unlawful" plans to allow the Met Police greater access to cameras across the city.
Millions of Londoners could be subjected to increased police surveillance if the mayor's plans to share data from Transport for London's (TfL) cameras go ahead, activists claim.
Drivers throughout the capital are monitored by a vast network of road traffic cameras, or automatic number plate recognition (ANPR), which scan vehicles entering charging zones.
The Met already has access to some data from the cameras - but Mr Khan has now agreed to widen the scope of this across the expanded clean air zone (ULEZ), without consultation.
Opponents say this amounts to a new police surveillance network, which will subject millions of Londoners to surveillance using road traffic cameras.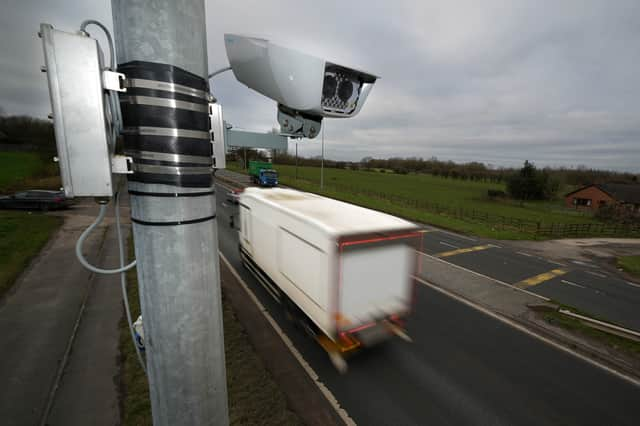 It comes after the Met was placed into special measures last months following a string of scandals relating to misogyny, discrimination, racism, bullying and homophobia - from the murder of Sarah Everard, to the Charing Cross WhatsApp report and the Stephen Port case.
Public perceptions of the force, which is currently being run by acting commissioner Sir Stephen House, are at an all time low, with just 62% of Londoners believing officers "treat everyone fairly regardless of who they are", according to a City Hall survey.
Now campaigners the Open Rights Group (ORG) and Green Party City Hall member Sian Berry have sent a pre-action letter to the mayor about their joint legal challenge on the issue.
Jim Killock, ORG director, said: "With a stroke of a pen, Sadiq Khan has taken a decision that violates the basic privacy rights of millions of Londoners.
"As a former human rights lawyer, the mayor should know that his decision to grant access to the Met Police is unlawful without meaningful public consultation."
While Green assembly member Sian Berry added: "I am deeply disappointed the mayor has not listened to repeated warnings that sharing cameras from the expanded clean air zone with police was a huge increase in surveillance of Londoners that should not be signed off.
"I have been telling the mayor since 2019 that sharing this data with the police is wrong and Londoners must have their say in any decision.
"He must now reverse his hasty decision and instead protect Londoners' privacy."
And Salima Budhani, of Bindmans LLP, representing the ORG and Ms Berry, said the aim of the proposed judicial review case is to require the mayor "to consult Londoners about the proposed sharing of location records and images from TfL's ANPR cameras with the Met".
She added: "The mayor was under a clear duty to provide information and seek views before signing off the scheme. Had he done so our clients and others would have had an opportunity to air their concerns about the privacy risks involved which should have been taken into consideration."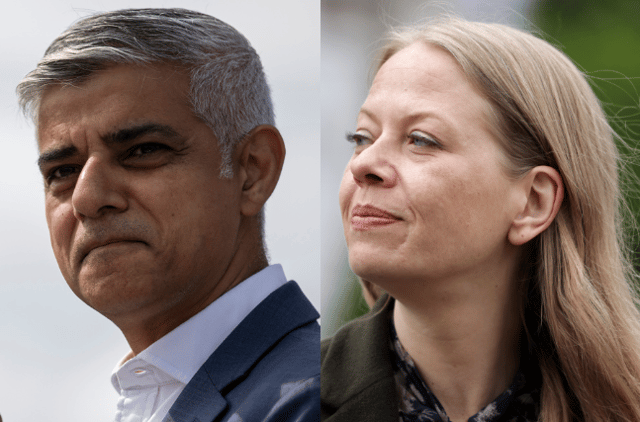 The police were given limited access to textual information - i.e. the scanned number plates - across central London, where around 200,000 people live, in 2014.
And in May 2022, the mayor widened the data police could access, allowing them not only to see number plates from across 'inner London', where 3.8m people live, but also to see the wider footage - including photos showing the colour and make of vehicles.
Images of drivers and potentially of pedestrians, as well as the boundaries of sensitive buildings such as schools, hospitals and places of worship, can also be seen by police.
Campaigners also warn proposals to expand the ULEZ zone across Greater London from the end of 2023 could mean every car and driver in the region could be surveyed by police.
While the Independent Advisory Group (IAG) on ANPR road cameras has called Mr Khan's plans a "gargantuan increase of surveillance in London" and have questioned their legality.
Jim Killock added: "He should explain why he has chosen to ignore the views of the IAG.
"London is one of the most surveilled cities in the world.
"With plans to expand the ULEZ to cover the whole of Greater London, every single car, driver and pedestrian in Greater London will be subject to surveillance by the Met Police, yet Londoners have had no say.
"We believe the use of these cameras, particularly by police, should be subject to extremely rigorous oversight and deployed only after proper consultation and ongoing monitoring.
"This requires active engagement with non-dominant communities and groups which stand to be disproportionately impacted by over-policing."
Ms Berry added: "With so many awful revelations bringing trust and confidence in our police to an all-time low, Londoners should have been asked if they would trust them with this massive database about their daily movements. ULEZ has been helping cut air pollution for months, without data being shared with police."
And Ms Budhani said: "The scheme involves sharing with the police a vast amount of data recording the whereabouts of Londoners going about their daily lives."
A spokesperson for the mayor of London, said: "Modern technology has a vital role to play in protecting Londoners and tackling serious crime. The use of traffic cameras for ANPR has been in place since 2015 after being introduced by the previous mayor.
"We are considering the letter and will respond in due course."
The Met Police have been approached for comment.