Mr O'Halloran was the sixth person to be murdered in London in just four days.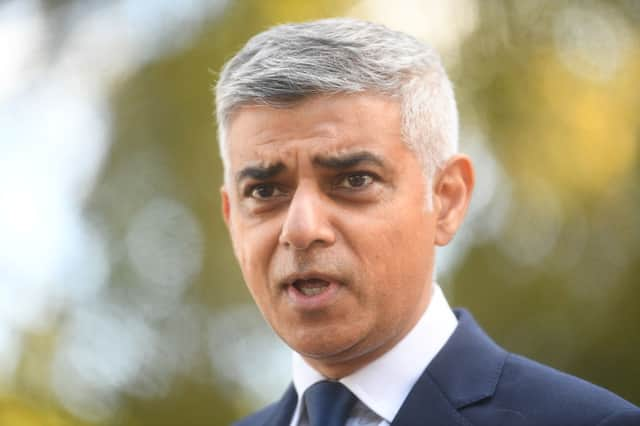 He remains in custody where he is being quizzed on suspicion of murder.
Speaking outside Acton police station on Thursday morning (August 18), mayor Mr Khan said: "This is a shocking, shocking murder of an elderly man on a mobility scooter and the police are working incredibly hard to make sure justice happens.
"We did warn Londoners and the government that this summer with the cost of living crisis, with the heatwave, we were concerned about an increase in violent crime.
"We're going to continue to lobby the government to give us the police officers we need.
"We asked for 6,000 additional police officers and we only received 4,300.
"Whoever wins the Tory leadership contest, whether it's Liz Truss or Rishi Sunak, we'll be asking them to do what Boris Johnson didn't do, to give us the additional 1,700 officers we need in London."
The mayor also called on Londoners to continue to support the police with their investigations.
He said: "If there were Londoners who saw Tom before 4pm on Tuesday, if there were people driving on the A40, particularly eastbound, or those cycling in that area that may have a dashcam camera or a camera on their helmet please look at your recordings, because you may have seen something useful to the police investigation."
He then flagged down a member of the public for help.
Commenting on the arrest, DCI Jim Eastwood said: "I would like to thank the public for their overwhelming support following this horrific incident.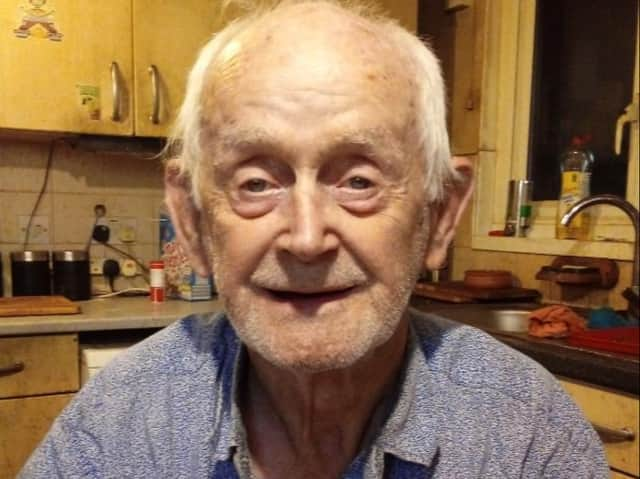 "As a result of the release of a CCTV image yesterday, an arrest has been made and this investigation is progressing at pace.
"Mr O'Halloran's family have been updated with this development and continue to be supported by specially trained officers.
"I would reiterate their previous request that their privacy is respected by everyone as they continue to come to terms with their tragic loss."
Witnesses said he was well-known for busking in the Greenford area and was raising money for the Ukrainian community in London.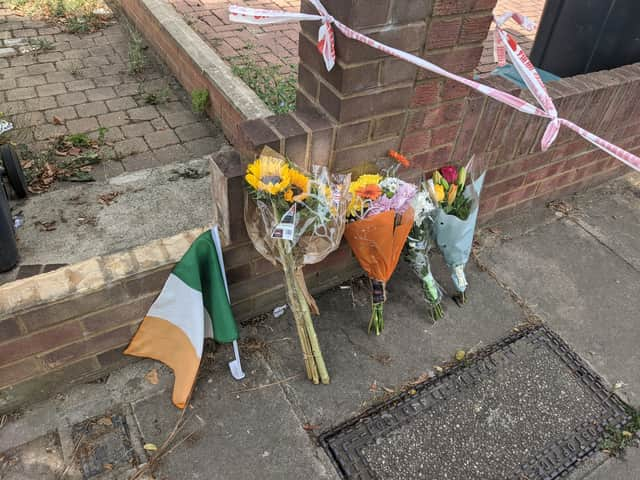 Mr O'Halloran was originally from Ennistymon, County Clare, in the west of Ireland.
Its community expressed their "deep shock" following the pensioner's death.
Mr O'Halloran is reportedly survived by his family, including his sister, two brothers, nieces and nephews.
Local Fine Gael senator Martin Conway said Mr O'Halloran visited Ireland regularly.
Mr Conway described it as "almost unbelievable" that an elderly man using a mobility scooter was targeted in broad daylight.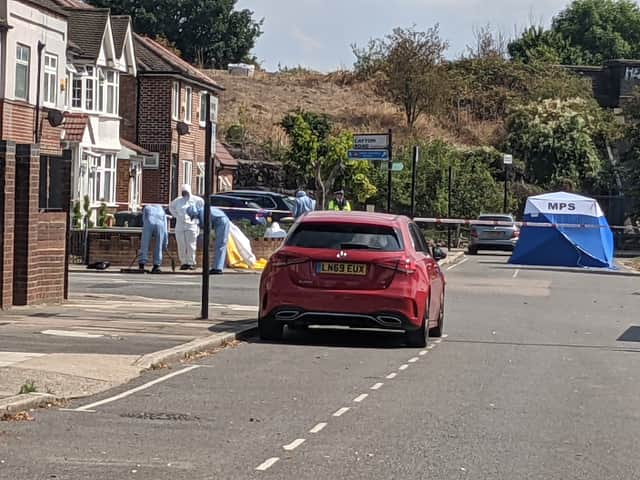 He said: "It is truly shocking. I sincerely hope the perpetrators are brought to justice as soon as possible.
"Tommy, as he was known, left Ennistymon for London 71 years ago but travelled home almost every year until about 10 years ago.
"He was a very popular man in the Greenford area of London, where he regularly played music and often busked for charity.
"Most recently, he raised money for the Ukrainian community living in London.
"I would like to offer my deepest sympathies to the O'Halloran family, both in London and Ennistymon, at this very difficult time for them."