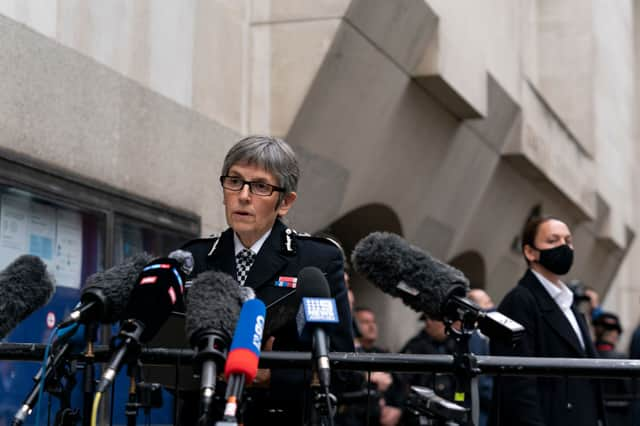 The partner of Daniel Whitworth, one of the young, gay men murdered by Grindr killer Stephen Port has called for Cressida Dick to resign.
It comes after an inquest jury found police failings "probably" contributed to the deaths of Anthony Walgate, 23, Gabriel Kovari, 22, Daniel Whitworth, 21, and Jack Taylor, 25.
Ricky Waumsley, partner of Daniel, Port's third victim, has called for Metropolitan Police commissioner Cressida Dick to resign with immediate effect.
Speaking on behalf of Mr Waumsley outside Barking Town Hall, barrister Dr Anton van Dellen, of Fraser Chambers, told the media: "Ricky cared for Daniel a great deal and absolutely adored him.
"Daniel was Ricky's first love and meant a great deal to Ricky, who still misses him a lot.
"Ricky is shocked to hear the extent of the police incompetence and is very critical of the IOPC for failing to find that a single officer had a case to answer for misconduct or gross misconduct.
"Ricky continues to believe that there was police prejudice during the investigation into Daniel's death as Ricky was not treated as a member of Daniel's family during that time.
"Given the jury findings, Ricky calls on the commissioner of the Metropolitan Police, Cressida Dick, to resign with immediate effect."
Returning their conclusions at midday, the jury foreman told the inquest the fact officers did not conduct checks relating to Stephen Port on the national databare "probably contributed" to the deaths of Gabriel Kovari, Daniel Whitworth and Jack Taylor.
The jury also found "omissions and failings" into the investigation into Anthony Walgate's death "may have contributed to the deaths of Mr Port's subsequent victims.
Coroner Sarah Munro QC had previously told the 11-strong jury not to consider homophobia as a factor in the case.
Deputy Assistant Commissioner Stuart Cundy previously told the inquests there was a "serious failure of policing".
He said: "Every single one of you absolutely had a right to expect a professional investigation to the standards all of us expected.
"It's fair to say those standards weren't met."
The Met Police have been contacted for comment.