Netflix is creating a new true crime documentary about the murder of BBC Crimewatch presenter Jill Dando.
A spokesperson described Jill as "one of Britain's most famous and beloved presenters".
Her murder was "one of the most high profile and complex investigations in British history."
LondonWorld has looked back at the case ahead of the new series.
Who was Jill Dando?
In 1999, Jill Dando was a 37-year-old woman, living in Fulham, west London. She was engaged to her partner, Alan Farthing, a consultant gynaecologist.
Jill was born in Weston-super-Mare in 1961, to parents Winifred and Jack. Aged four, she had surgery for a hole in her heart and a blocked pulmonary artery.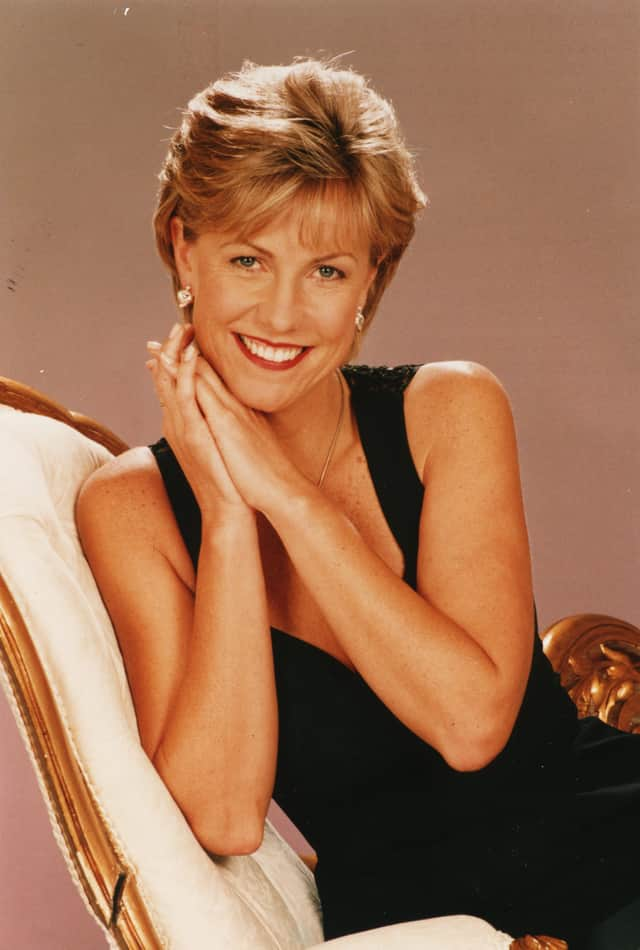 She had an older brother, Nigel, who worked as a local journalist and for BBC Radio Bristol.
Head girl of her sixth form college, she went on to stufy journalism at Cardiff Metropolitan University.
Her mother died of leukaemia when Jill was 25.
Where did Jill Dando work?
Jill Dando began her career in journalism as a trainee reporter at the Weston Mercury, where her father and brother worked.
She then began work at the BBC and became a newsreader for BBC Radio Devon in 1985. In 1988 she started work in London, reading the hourly news bulletins for BBC1 and BBC2.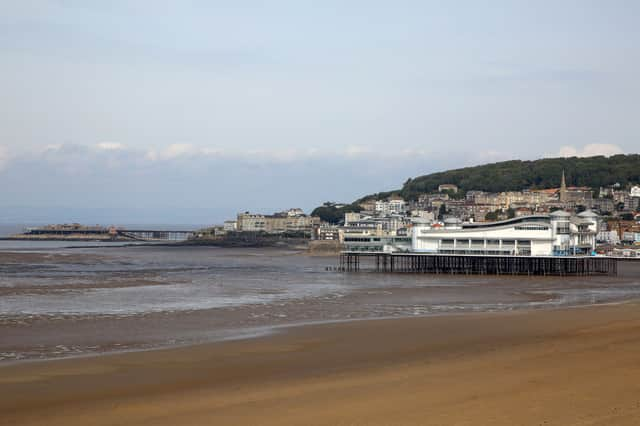 Jill presented Breakfast Time, Breakfast News, the One O'Clock News, the Six O'Clock News, travel programme Holiday, and Songs of Praise, but she was best known for presenting crime appeal series Crimewatch from 1995 until her death four years later.
In 1997, she received the BBC Personality of the Year Award.
What happened to Jill Dando?
On April 26, 1999, Jill Dando left her fiance's home in Chiswick, where she was staying, and drove to her house in Fulham.
Outside the front door of the property, at around 11.32am, she was shot dead with a single bullet to the head.
In 2002, Guardian journalist Bob Woffinden wrote: "As Dando was about to put her keys in the lock… she was grabbed from behind. The assailant forced her to the ground, so that her face was almost touching the tiled step of the porch.
"Then he fired a single shot at her left temple. The bullet entered her head just above her ear… and came out the right side of her head."
Neighbour Helen Doble discovered Jill's body around 14 minutes later and the police were telephoned at 11.47am.
Jill was taken to Charing Cross Hospital where she was declared dead on arrival at 1.03pm.
How did police investigate Jill Dando's murder?
The Met Police's investigation, named Operation Oxborough, began looking into the case. Officers spoke to thousands of people, but made little progress in the first year of inquiries.
Forensics indicated the bullet came from a 9mm short calibre semi-automatic pistol, with the gun directly against Jill's head at the time of the shooting.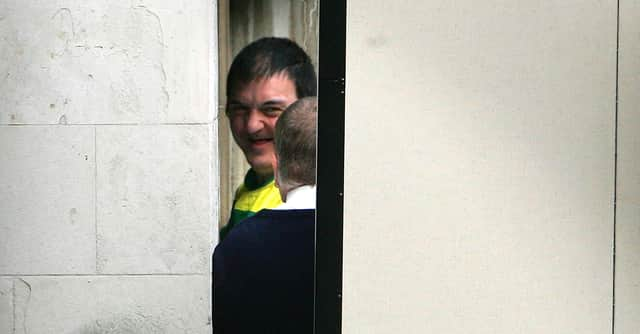 One neighbour reported hearing a scream but no gunshot, and the cartridge appeared to have been modified, possibly to reduce its charge.
Neighbour Richard Hughes looked out of his front window and spotted the killer walking away. He described him as a six-foot white man aged around 40.
Who was charged with Jill's murder?
Jill's high-profile and shocking murder prompted huge media coverage and there was widespread speculation over the killer's motive and relationship to the presenter.
Suspect Barry George, who lived about half a mile from Jill's house, had a history of stalking women, sexual offences and other antisocial and attention-seeking behaviour.
He was surveilled, arrested on May 25, 2000 and charged with Jill's murder on May 28. He went on trial at the Old Bailey.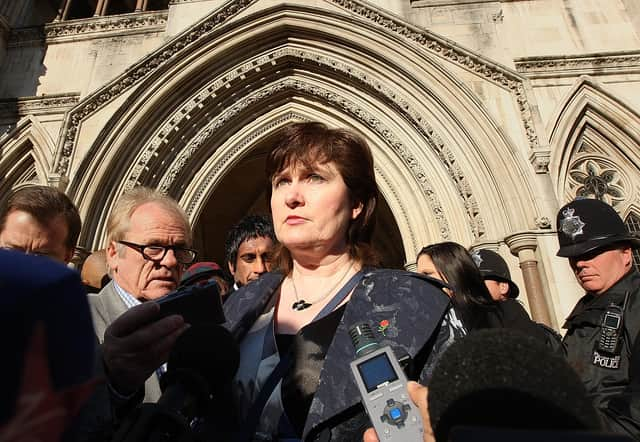 He was convicted, and on July 2, 2001, he was sentenced to life imprisonment.
However, there were concerns about the evidence and following two unsuccessful appeals, his original conviction was quashed in 2007. A second trial saw him acquitted on August 1, 2008.
After his release, he took libel action against the News of the World and The Sun which suggested he was guilty of murdering Jill in articles published following his acquittal. In 2009, he was paid substantial damages by the newspapers after a High Court case.
What other theories did the Met Police have?
Police reportedly also explored various other lines of inquiry during their investigation.
These included the possibility of a jealous ex-partner or an unknown lover; a hired assassin as revenge for a conviction thanks to Crimewatch work; and the involvement of Bosnian-Serb or Yugoslav groups as retaliation for Jill's aid appeals during the wars.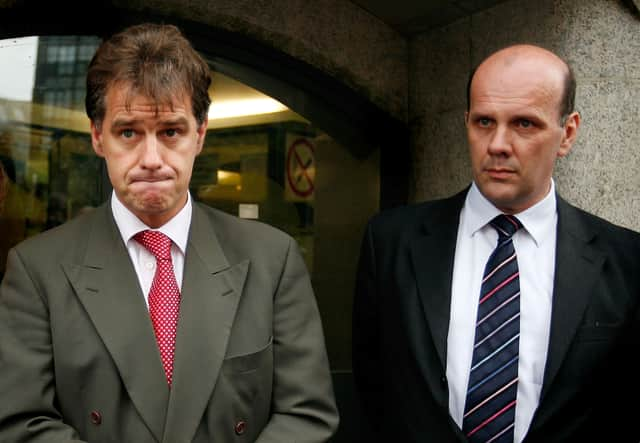 Other theories were that a fan or stalker could have killed Jill; that the murder was due to mistaken identity; a connection to the Jimmy Savile case; or a link to a professional rivalry.
These were mostly said to be ruled out in the course of the police's inquiries.
What did cold case reviews of Jill Dando's murder say?
Later reviews returned to the idea of an assassination and Bosnian-Serb involvement.
A 2008 cold case review concluded her killer was a professional assassin, and in 2012 another review named a late Serbian warlord, Arkan, as a suspect.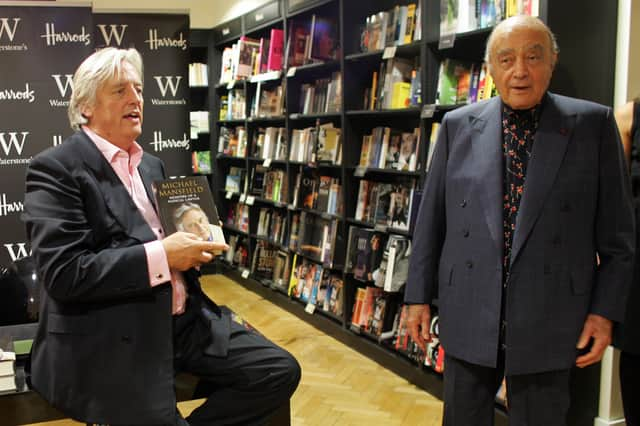 In the immediate aftermath of her killing, the BBC received several calls from groups claiming responsibility for Jill's death as revenge. Her murder came just days after a NATO bombing of Serbia's public broadcaster, which saw several journalists killed.
In 2019, a criminal intelligence report claimed the murder was in retaliation for the bombing.
When will the Netflix show about Jill Dando air?
Marcus Plowright (creator of Fred and Rose West: Reopened) will direct the series and Emma Cooper will executive produce (The Mystery of Marilyn Monroe: The Unheard Tapes).
Archive footage, new research and fresh interviews will revisit Jill's life, career and legacy.
The documentary will air on Netflix around the world in 2023 - but no date beyond that has been confirmed. And it is also not yet known what the show will be called.