An unarmed man shot by a Met Police officer, who said he believed he was reaching for a gun, was lawfully killed, an official inquiry has said.
Jermaine Baker, 28, was sitting in an Audi car near Wood Green crown court in north London, in December 2015, when he was killed by the Met gunman known as W80.
Baker was part of a criminal gang aiming to free a prisoner from police custody at the time.
Izzet Eren, a member of the Tottenham Turks gang, was arrested in 2015 and pleaded guilty to possession of firearms with intent to endanger life.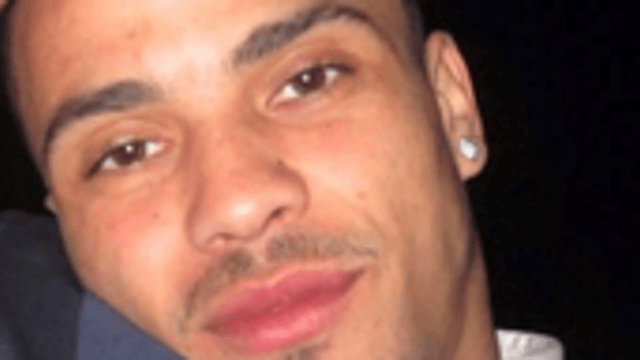 Police became aware his cousin Ozcan Eren planned to break him out of custody on December 11, the date of a court appearance at Wood Green.
The inquiry, led by retired judge Clement Goldstone QC, found Baker had no weapons on him when he was shot.
Nor did the other men in the car, while a fake pistol was found in the rear footwell.
In a report published today, Tuesday, July 5, the inquiry concluded the shooting was lawful but found a series of 24 errors in the way the force carried out the armed operation.
The failings were a "loud wake-up to a newly appointed commissioner", it read.
Officers were focused tackle gun crime in north London, and described this "genuine fear" as the "driving force in this operation", the report found.
But Judge Goldstone said: "The idea that this operation could succeed in ridding the streets of north London of lethal firearms was delusional – in reality, one firearm was the best the MPS could hope to recover.
"Unfortunately, those who decided that the operation should run were unable, because of their fixation on their ability to solve the Tottenham Turks problem at a stroke, to appreciate the flaw in their approach."
Failures identified in the Met's sting, known as Operation Ankaa, included:
Not considering outcomes other than shooting;
Issues with records and briefings;
Static camera improperly used;
Not conducting risk assessments;
Separation of roles not ensured;
Probation not informed about escape risks;
Intelligence and messages not shared;
And the Det Supt failing in "basic strategic control".
However, ultimately he concluded "W80 shot Mr Baker because he honestly believed that Mr Baker posed a lethal threat and that it was reasonably necessary for him to shoot in order to defend himself… as a result, I have concluded that Mr Baker was lawfully killed."
The report also found there was no racial element to Mr Baker's death.
Margaret Smith, Jermaine's mother said: "Jermaine was dead before he got in that car.
"His life was taken for no good reason - as I have always said, he should have gone to prison like the rest of the men in the car.
"I therefore cannot agree with the judge's conclusions that Jermaine did not die as a result of these failures.
"After seven years of waiting and two months of evidence we deserved more."
Michael Oswald, from Bhatt Murphy, said: "The family is at a total loss to understand how the judge can have come to the conclusion Jermaine did not die as a result of those failures… the family can only conclude that the judge wanted to do all he could to exonerate W80."
A spokesperson for the mayor of London said: "The mayor's thoughts are with the loved ones of Jermaine Baker on what is no doubt a difficult day.
"It is right that the independent public inquiry has now fully investigated the circumstances of this fatal police shooting of an unarmed black man in our capital.
"Public trust and confidence in the Met is vital and that is why a robust and transparent public inquiry was so important – not just for Jermaine's family, but for all Londoners.
"We will be closely scrutinising the inquiry's recommendations to ensure all lessons are learnt and hold the Met to account to prevent the failings identified ever being repeated."
A Met Police spokesperson said: "Our thoughts are with the family of Jermaine Baker as the public inquiry into his death publishes its report.
"The report criticises how the policing operation was planned and carried out.
"The conclusions, however, were that these failures did not cause Mr Baker's death, it was reasonable in the circumstances to assume that someone in the vehicle would be armed with a real firearm, and that Mr Baker was lawfully killed.
"We have made changes to how our firearms command operates in London, including how operations are run and overseen, how we train and support officers, and keep records. #
"We will carefully study the inquiry's recommendations before responding in more detail."