Just nine drink spiking crimes were charged by the Met Police in five years, Home Office figures have revealed, as it emerged revellers are set to avoid clubs on New Year's Eve.
It comes as a blow to the embattled nightlife industry as Covid-19 rates soar in the capital due to the spread of Omicron.
Just 2.3% of date rape or other sexually motivated spiking attacks were charged by forces between 2016 to 2021, while the Met Police charged 3.2% of the crimes in the same period.
Security expert Shahzad Ali described the issue of spiking as "aggressive" and "concerning" while student Olivia Ryb, from London, said there had been "minimal" response from police.
In London, there were 281 cases with outcomes recorded by the Metropolitan Police Service (MPS) and just nine were charged.
The force, which had a charge rate of just 3.2%, was one of just eight forces in England and Wales which actually charged suspects for drink spiking, and of these the Met was ranked seventh lowest.
While, of the eight police forces, just 19 crimes resulted in a charge, and 98% of offences ended with no suspect charged.
A Freedom of Information (FoI) request to the Home Office (HO) shows forces in England and Wales noted 839 outcomes for sexually motivated spiking offences from 2016 to 2021.
The HO said four police forces were missing from the records due to data quality issues.
A total of 46% of students have boycotted clubs due to spiking in the past, while almost a third of students will refuse to go out on New Year's Eve in London due to fears over spiking.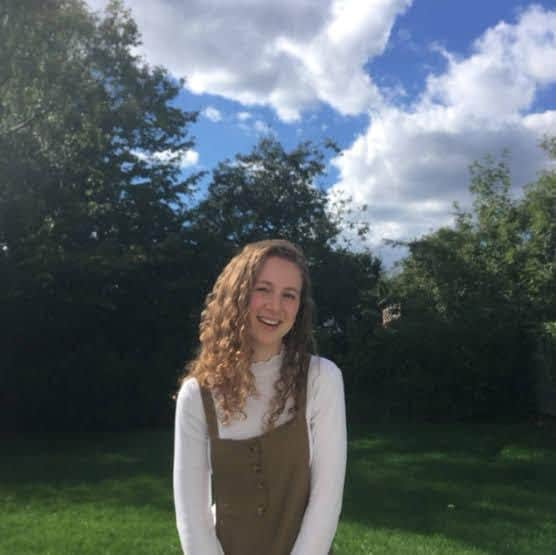 Olivia Ryb, a third-year university student from London, said: "I took part in the October boycott of clubs and bars. As social secretary of the mountaineering club, I cancelled our weekly social event.
"I was really concerned about the lack of preventative action from bars and clubs, and heard some awful stories about bouncers refusing to believe people claiming to have been spiked.
"There were so many incidents of spiking - yet minimal response from police and venues."
The research, by app Stint, indicates another difficult festive period for the nightlife industry.
Sol Schlagman, Stint co-founder, said: "Nightlife is a central part of the student experience and students have the right to feel safe on a night out, and to enjoy themselves.
"It is worrying so many students are concerned about spiking and are boycotting nightclubs as a result. It is essential that all students are better protected from spiking."
In response, students in over 60 universities across the UK joined an online campaign calling for 'Night In' boycotts of clubs highlighting the issue of women's safety.
While security experts have described the trends as "aggressive" and "concerning".
Shahzad Ali, chief executive of Get Licensed, the UK's leading security training and staffing platform, said: "All forms of spiking are really worrying, but the more aggressive form of needle spiking is even more concerning.
"Incidents are increasing and venues are unable to act because there is currently a shortage of security staff in the country [and] a lack of skilled CCTV operators at venues.
"No one should ever go to a nightclub and feel like they are unsafe."
Eamon Kelly, of Bramber Court, Ealing, was sentenced to two years and four months in prison and will be on the sex offenders register for ten years, after he pleaded guilty to administering a substance with the intent to stupefy to allow sexual gain.
The victim spotted two tablets at the bottom of his empty glass - one still whole and the other partly dissolved - and asked pub staff to check the venue's CCTV, leading to Kelly's arrest.
DC Benazir Bhati, from the Met, said: "We take allegations of spiking extremely seriously and we will robustly target those who commit this heinous crime.
"We would encourage people who witness anything suspicious when they are out, or believe they have been spiked, to report it to bar staff or the police as soon as possible."
A Met Police spokesperson said: "Officers across the Met work hard all year round to help keep revellers safe in London's licensed premises.
"Recently, officers have been rolling out the safety initiative 'Ask for Angela' at many venues across London. People who feel unsafe, vulnerable or threatened – including those who think their drink has been spiked - can discreetly seek help by approaching venue staff and asking them for 'Angela'.
"This code-phrase will indicate to staff that they require help with their situation and a trained member of staff will then look to support and assist them. This might be through reuniting them with a friend, seeing them to a taxi, or by calling venue security and/or the police."
They continued: "Venues that support Ask for Angela will also have been given or offered Welfare and Vulnerability Engagement (WAVE) training.
"Delivered by the Met's licensing officers and Safer Sounds, it gives staff the ability to help customers who may be in a situation that makes them vulnerable or unsafe.
"Drink spiking using controlled drugs is rare. However, there are certain precautions you can take, including avoiding leaving your drink unattended and looking out for your friends. If you see anything suspicious, report it to bar staff or police.
"We would encourage anyone who believes they have been a victim or witness to spiking, in any form, to contact the police. We would also urge people not to put any substance (including alcohol), for whatever reason, into someone else's drink without their knowledge – as by doing so you could be committing a criminal offence."