Cancer survivor left 'violated' after callous burglars steal patient gifts from charity Wigs for Heroes
Cruel thieves stole "pamper bags" from charity Wigs for Heroes which were to be given to cancer patients to "make treatment a little more bearable".
Watch more of our videos on Shots! 
and live on Freeview channel 276
Visit Shots! now
A two-time cancer survivor and beauty charity founder says she has been left feeling "failed and violated" after a break in at her organisation which supports women with the disease.
Kaz Foncett, 36, founded Wigs for Heroes, which supports cancer patients in treatment via hair pieces, makeup and beauty products, after her own breast cancer diagnosis, in 2017.
But the fashion blogger, from Seven Sisters, north London, was left reeling after her supply cupboard was broken into, leaving nearly £2,000 of donated products usable.
She is now appealing to friends, supporters and beauty brands to help the small organisation, which supplies "pamper bags" of donated, unused products to patients to "make treatment a little bit more bearable", back onto its feet.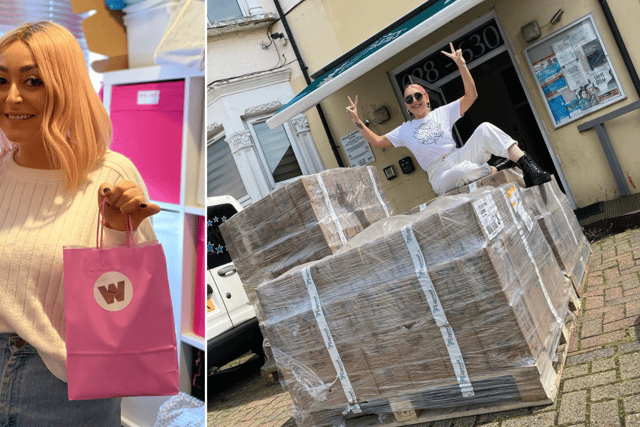 Kaz, who grew up in Tottenham, south London, said: "We feel failed and violated. I just feel so angry. It's a nightmare.
"As well as wigs, we donate beauty items for patients on their first scary day of treatment - a little care package so people can take some time out from cancer.
"Donors, beauty bloggers, and influencers donate beautiful luxury items, and we fill the pamper bags and take them to the hospital once a week.
"Wigs for Heroes helped me get through my treatment. Supporting other people just kept my mind off my own situation by being able to help make things a little bit more bearable."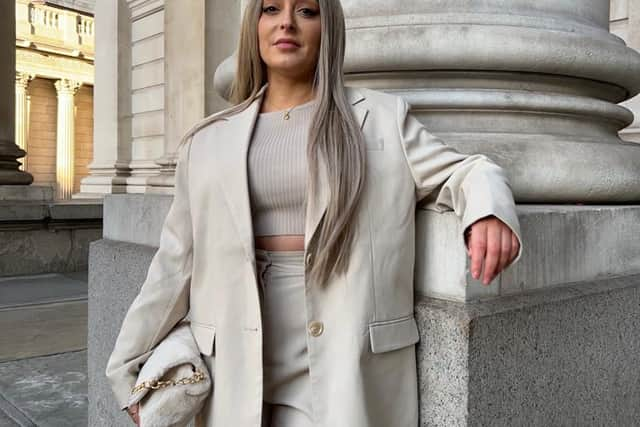 Kaz was inspired to start fundraising after her own diagnosis - which came the day after her wedding anniversary, and saw her undergo a lumpectomy.
She told LondonWorld: "I asked about wigs, and they pulled out a couple of awful looking things from a box and said this is the type of thing that we can help you with.
"I was just mortified at that point, so I started fundraising to just help some women at the hospital."
A year later, Wigs for Heroes was registered as an official UK charity, and now operates from shared premises in Harringay, north London.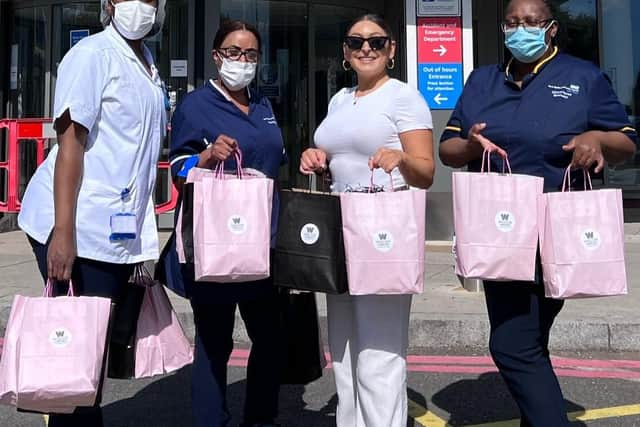 Happily, Kaz, who suffered a relapse in 2020 and was treated with a single mastectomy, is now in remission, with "no evidence of disease".
But she describes the experience as "tough", saying: "It's such a traumatic situation, it's life changing and it's not an easy operation. But I'm healthy and I'm alive."
The break-in was discovered last month when, checking the CCTV to see if a colleague was in the building that day,Kaz noticed the camera had picked up movement over the weekend.
Viewing the footage, to her shock she saw two people "going through our stuff, testing the products" - before watching back video from previous weekends.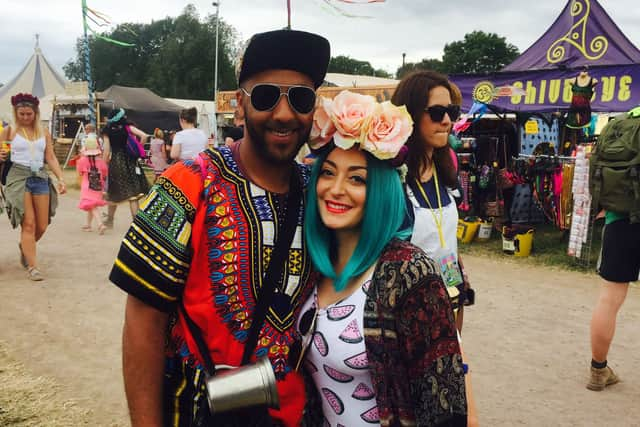 She said: "[They] gained entry to offices over a period of four weeks and stole stuff, and damaged items.
"They were trying to be sneaky by trying lip glosses and so on before taking them.
"But by testing out a product and putting it back we've had to get rid of all of those things, because we'll be liable if a patient picks up some sort of infection from these products. It's caused about £2,000 in theft and damages.
"I was mortified. It was just awful. We'd been running short of stuff, and I was wondering how."
Kaz reported the incident to the police, who she says are investigating the incidents.
And she added: "We're a relatively small charity, we're finding our feet in the charity world. It shouldn't have happened to us, and it shouldn't have happened to any charity.
"We rely so heavily on donations, and we really have to beg every day for them.
"It's really hard work getting those donations in the first place. That's what we're really upset about, they just swan in there and just take them and that's weeks and months of hard work."
Wigs for Heroes is appealing for donations from beauty bloggers, brands and influencers to replace the stolen and damaged items in their pamper bags.
"We're calling on all of our friends and brands and PR contacts and trying to raise awareness and hopefully get some product donations in the process," Kaz said.
A Met Police spokesperson said: "The investigation is ongoing with the suspects in the case yet to be interviewed.
"Nothing further to be added at this stage."