The 40-year-old podcaster and activist, also known as Bowelbabe, revealed earlier this month, she is receiving end of life care after being diagnosed with bowel cancer in 2016.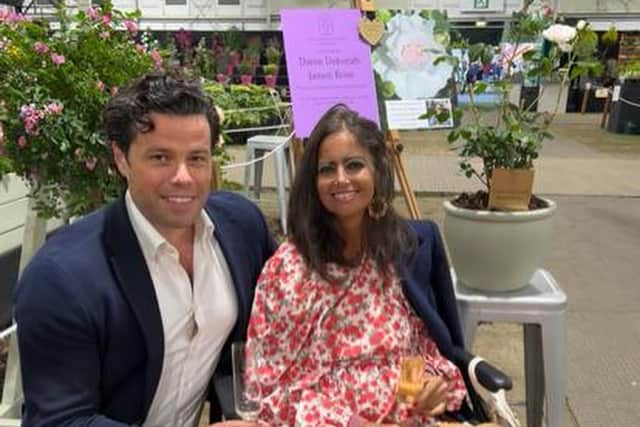 The Dame Deborah James rose was introduced at the flower show on Monday by World of Roses as well as the Harkness Rose Company, which bred and named the rose.
The mother-of-two said she hoped one day the rose might feature in her daughter Eloise's wedding bouquet.
In a post on Instagram, she wrote: "I actually cried when they asked me if they could name a rose after me.
"Roses are my favourite flowers and I hope this one will brighten the smiles for all.
"What breaks my heart and brings me the most beautiful thought, is that this variety will and can now be grown forever, and maybe one day even Eloise might choose to have it in her wedding bouquet."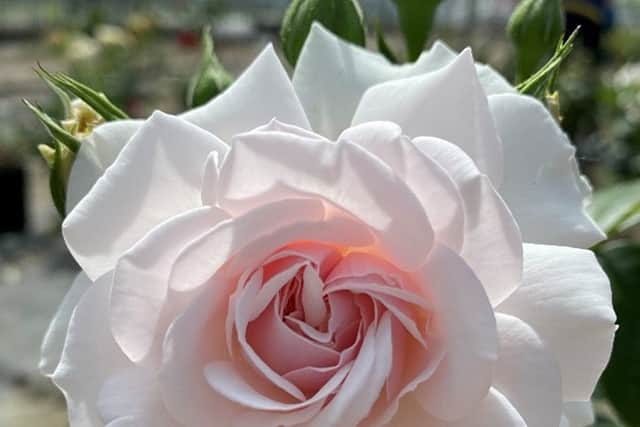 The Dame Deborah James Rose is described as a floribunda which produces masses of white blooms with a subtle "ballet slipper pink" centre.
From the sale of each rose £2.50 will go to the Bowelbabe Fund for Cancer Research UK, which has raised £6.5m since Dame Deborah revealed that she was moving into hospice-at-home care.
Since her announcement, she has received an outpouring of support and been made a dame, with the honour conferred by Prince William at her family home on May 13.