A man in his late teens suffered a gunshot wound in a shooting incident in Brixton last night.
Emergency services rushed to Brixton Hill, Lambeth, just after 7.15pm on Thursday, May 12.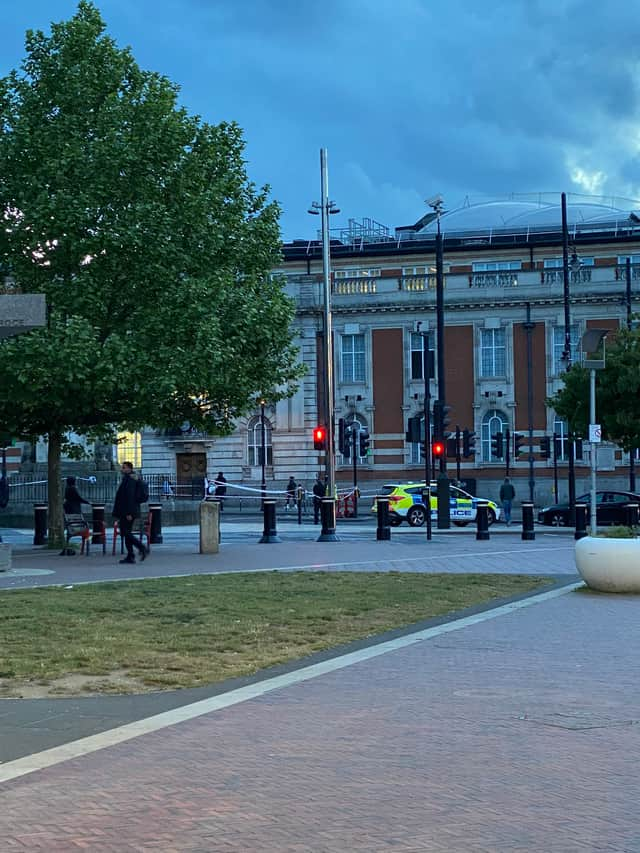 They found a man suffering from a "gunshot injury" near Lambeth Town Hall who was taken to hospital by paramedics.
Images on social media show a crashed silver 4x4 and a motorbike lying in the road.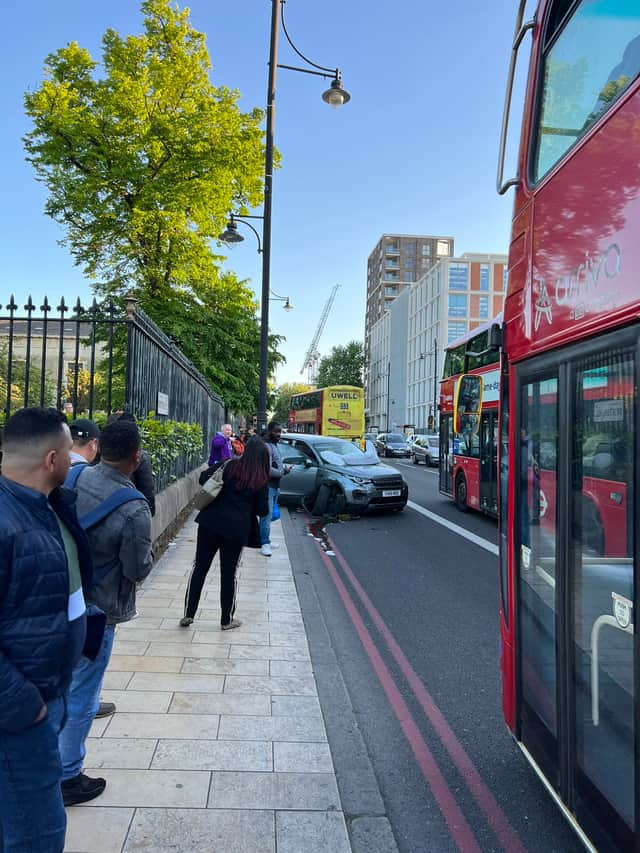 Witnesses reported seeing a car crash on Acre Lane, and several people get out of the vehicle before multiple shots were fired from a handgun.
Twitter user @thediaryofjacob said: "Brixton tonight… literally broad daylight and 4 guys jump out of a 4x4 and start shooting. Scariest thing I've ever witnessed."
While user @Ragz-CV said: "Earlier today I was running a workshop in Brixton with young people then heard a gunshot from across the road so loud to the point we stopped the session.
"It's a young person that got shot as well. I hope they pull through."
He added: "This isn't the world our young people should have to live in.
"A young man with a shotgun trying to take out another yout in broad daylight, this ISN'T NORMAL!
"I feel like we are so desensitised to this shit especially us who are from the ends but tonight hit home for me…
"...While I'm supporting a group of young people, another young person is being shot across the street, it's actually so messed up! Praying for the kid."
A Met Police spokesperson said: "Police were called at about 7.15pm on Thursday, May 12 to reports of a firearm discharge on Brixton Hill, SW2.
"Officers attended and found a man, believed to be aged in his late teens, suffering from a gunshot injury.
"He was taken to hospital by the London Ambulance Service where his condition was assessed as not life-threatening.
"There have been no arrests and enquiries continue."
Anyone with information is asked to call police via 101 quoting reference CAD 6825/12May.
To remain anonymous contact the independent charity Crimestoppers on 0800 555 111.