A teenager has been found guilty of murdering a 17-year-old boy in north London.
A 16-year-old, who cannot be named due to his age, was convicted of Ali's murder and possession of an offensive weapon at the Old Bailey on Tuesday March 16.
He was also convicted of grievous bodily harm [GBH]; possession of an offensive weapon and theft in relation to a separate incident.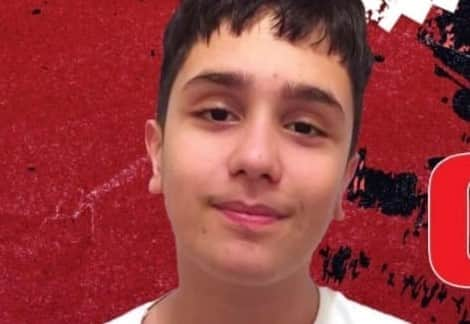 Police found Ali at Orchard Place in a stairwell of a block of flats with knife wounds to his neck.
Police officers administered CPR and medics attempted to save Ali, but despite their best efforts, he sadly died at the scene.
A post-mortem examination took place on June 21 and the cause of Ali's death was found to have been sharp force trauma.
At the scene a mobile phone was recovered, which belonged to the defendant. He was arrested at his home in Redbridge on the evening of June 18 2022.
A grey hooded top belonging to the defendant was forensically examined and Ali's blood was found on the cuff, further confirming his presence at the time of the murder.
He was also charged with grievous bodily harm and theft in relation to the non-fatal stabbing and robbery of a 14-year-old boy in Chadwell Heath, Romford, on August 6 2021.
Det Sgt James Robertson said: "Despite his young age, this defendant has a history of committing extreme violence and I am pleased that the jury was able to see the danger he poses.
"Ali Boygoren was the victim of a brutal and frenzied attack by the defendant and we may never know what triggered that attack. It saddens me to see another young man's life so needlessly ended in our city.
"We know too well that the effects of losing a loved one to violence are devastating and can last a lifetime. My thoughts are very much with Ali's family today."
Det Ch Insp Neil Rawlinson, who led the murder investigation said: "Due to the devastation they bring to families and communities, people who carry knives can expect to feel the full force of the law."
The defendant was remanded in custody to appear for sentencing at the Old Bailey on June 23.