Energy bills for an average family in London are set to almost triple next month, shock data has revealed.
The cost of household bills and mortgage payments for a typical family in Bromley, London, will hit a staggering £2,782 next month, exclusive analysis on behalf of LondonWorld shows.
This is £390 more per month than a year ago, a 16% rise.
While the typical regional energy price cap cost per month is set to hit £298 in October - compared to £107 in October 2021.
It comes as mayor Sadiq Khan urged the government to deliver a pandemic-style package of welfare support to help lower-income Londoners through the cost of living crisis.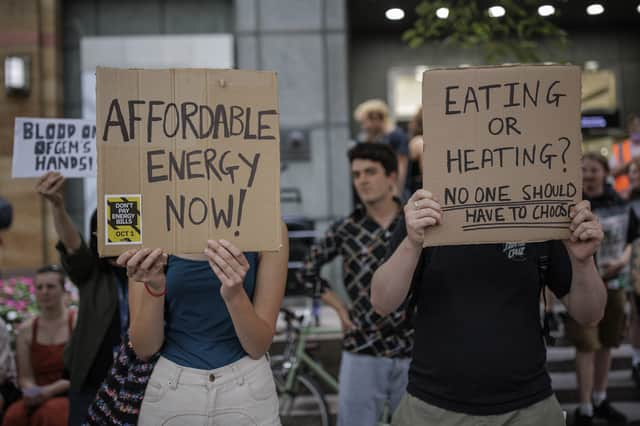 Liz Truss, who is set to be installed as prime minister later today (Tuesday, September 6), after winning the Conservative Party leadership race yesterday, is expected to take action.
Experts predict the government will freeze household energy bills, the BBC has reported.
And Len Duvall, from the City Hall Labour group, warned: "More inaction will see countless more Londoners plunged into fuel poverty, food insecurity and rent arrears."
LondonWorld's data analysis was based on a family with two adults on average wages and typical bills, living in an averagely-priced semi-detached house on a variable mortgage.
This family will be paying a combined £478 in utility bills and council tax from next month, after the higher energy price cap hits, which is £195 higher than the same month last year.
They will also be forking out £2,304.61 on their monthly mortgage payment, £195.44 more than last year, as interest rates continue to climb.
Taken together, these bills will take up 53% of our average couple's take-home pay.
London Assembly Labour group leader Len Duvall said: "Congratulations to Liz Truss on becoming the next prime minister.
"On her first day in Number 10, we need a comprehensive package of support announced to help households and businesses through this spiralling cost of living crisis.
"This has to be on a similar scale to what we saw during the pandemic."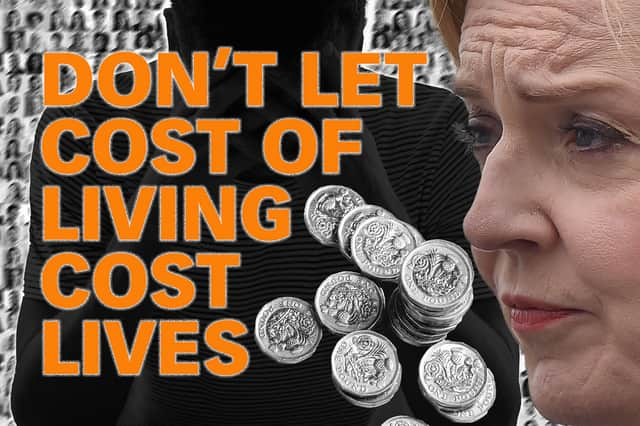 He added: "Without a robust plan to tackle surging energy bills, more pubs, restaurants, music venues and small businesses will have to pull down their shutters for good.
"Despite the government's levelling-up rhetoric, the potential of our city continues to be held back by underfunding and the legacy of austerity.
"This is now an opportunity for the government to reset its fractured relationship with City Hall on devolving powers and properly funding public services and affordable housing."
While Kingston and Surbiton MP and Lib Dem leader Ed Davey said: "Under Liz Truss, we're set to see more of the same crisis and chaos as under Boris Johnson.
"From the cost of living emergency to the NHS crisis, the Conservatives have shown they don't care, and have no plan.
"It's time to scrap the energy price hike then call a general election."
While City Hall Conservative group leader Susan Hall said: "Many congratulations to Liz Truss on being elected leader of the Conservative Party.
"As Conservatives we must unite and get on with the people's priorities.
"In London we need to help people with the rising cost of living, reduce the NHS backlog and tackle the crime wave that has plagued our city this summer."
Ms Truss has said: "I will take bold action to get all of us through these tough times, grow our economy, and unleash the United Kingdom's potential."
LondonWorld and NationalWorld will be highlighting the cost of living crisis and its impact on our city in a series of articles over the coming weeks.
We will be calling on our leaders - in politics, business, and our communities - to step up for our city.
And we want to hear from you, our readers, about your own experiences.
How are rising energy bills, fuel costs and food prices affecting your daily life?
What worries you about the prospect of the winter ahead?
And - crucially - where can the government help?
How is the cost of living crisis in London affecting you? Contact London World and speak to one of our reporters in confidence on [email protected] or via Twitter or Facebook.