The number of food parcels being dished out to hungry children in London has tripled in half a decade, shock new data from a major food bank charity has revealed.
Families received 60,696 parcels from the Trussell Trust intended for children in April to September of 2022, compared to just 20,280 during the same period in 2017.
Emma Revie, chief executive of the charity, which published the stats, said: "Even in summer months, people are struggling to afford the essentials. This is not right.
"We expect this winter to be the hardest yet for food banks and those they support."
During six months of 2022, a total of 163,524 food parcels were given out by the Trussell Trust in the capital, compared to just 57,728 in the same period in 2017, a 183% increase.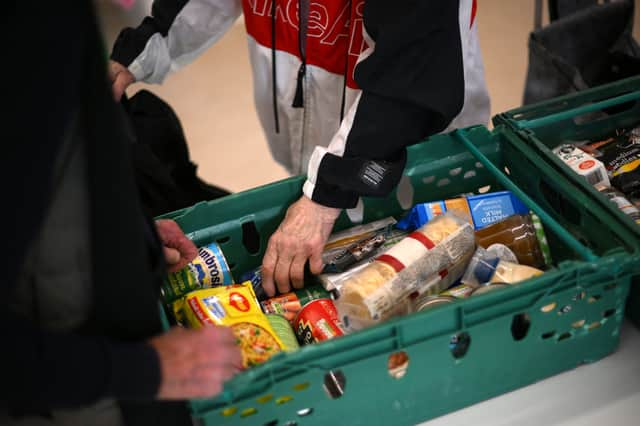 However, the number of Trussell Trust locations in London has remained relatively constant over the last six years, ranging from 120 food banks in 2017, to 111 in 2020 and 126 in 2022.
Any boroughs with no data for food parcels mean there are no Trussell Trust food banks in the area, although it's understood other organisations give out emergency food and supplies.
In Ealing, from April to September 2022, 19,542 parcels were given to children, while in Camden and Lambeth, 18,119 and 10,040 were given out respectively.
National figures have revealed almost 1.3 million emergency parcels were provided to people across UK experiencing hunger over past six months, as the cost of living emergency drives a "tsunami of need".
The charity says more emergency parcels were given out from April to September 2022 than ever before.
Over the last six months, 320,000 people have been forced to turn to the Trussell Trust network for the first time, as new research finds one in five people referred to the charity are in working households.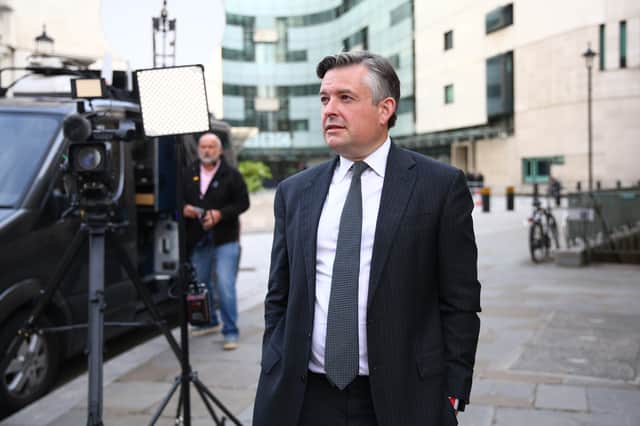 Jonathan Ashworth MP, Labour's Shadow Work and Pensions Secretary, told LondonWorld: "This a staggering increase in the numbers turning to food banks and frankly shameful that so many emergency food parcels are now needed to feed hungry children.
"The Tories crashed the economy and working people are paying the price of the cost of living crisis engulfing families, disabled people and pensioners.
"Tory MPs should follow Labour's lead and demand Rishi Sunak keep his promises to people on universal credit, the disabled and pensioners next year."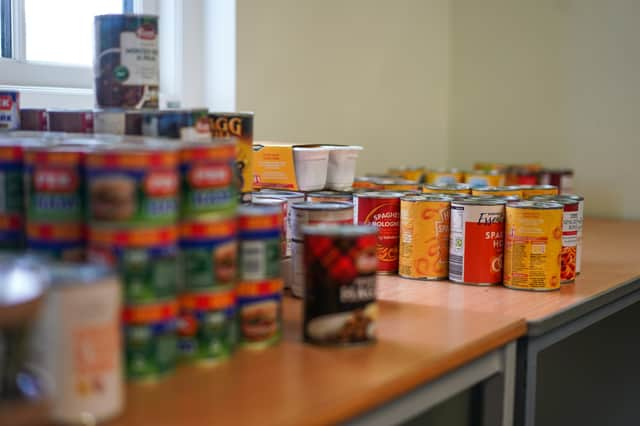 It comes as an investigation by the Guardian revealed tens of thousands of pupils may be missing out on free school meals, as eligibility has not risen in line with inflation, leaving children bringing mouldy bread and empty lunch boxes to class with them.
While former One Direction singer Zayn Malik has joined footballer Marcus Rashford in urging the government to widen access to free school lunches, ahead of prime minister Rishi Sunak and chancellor Jeremy Hunt's autumn statement on Thursday.
Munira Wilson, MP for Twickenham and the Liberal Democrat's education spokeswoman told the paper: "The government is snatching school lunches away from children by stealth."
Emma added: "We are calling for the prime minister to act decisively in this week's budget.
"We urge the UK government to realise their commitment of supporting people on the lowest income with a broad package of support.
"As well as ensuring that benefits rise with inflation as soon as possible, this must go further to close the gap between price rises and incomes over the winter."
A government spokesperson said: "We are directly supporting households in need following the pandemic aftershocks and Putin's illegal war in Ukraine, including another cost of living payment worth £324 to over 8m people, part of a £1,200 package for those on the lowest incomes.
"Our extensive immediate support for families also includes our energy price guarantee, saving around £700 for a typical household over winter, and our household support fund, worth over £1bn to help people with essential costs, combined with longer-term changes such as altering Universal Credit to help people keep £1,000 more of what they earn every year."