Campaigners have warned a beloved local greengrocer's stall is facing the "threat of eviction" from Brixton Market.
The Save Nour campaign - who saved Nour Cash and Carry from eviction after landlords Hondo Enterprises, owned by Texan billionaire DJ Taylor McWilliams took over the market - shared an email from Hondo to Phil on Twitter warning "vacant possession proceedings" were set to commence as soon as Monday (October 10).
The activists, who are now opposing Hondo's proposals for a 25-storey skyscraper in the centre of Brixton, said: "Eviction alert! Taylor McWilliams is trying to kick out Phil's Fruit + Veg, which has been part of Brixton Market for 20 years!"
After sharing the news, the campaign received support from the area's MP Helen Hayes who said she was "very concerned" and had made "urgent representations to the landlord".
Speaking to LondonWorld today (Tuesday, October 11), Hondo insisted Phil's Fruit and Veg was not being evicted and they were in discussions "to keep him in the market".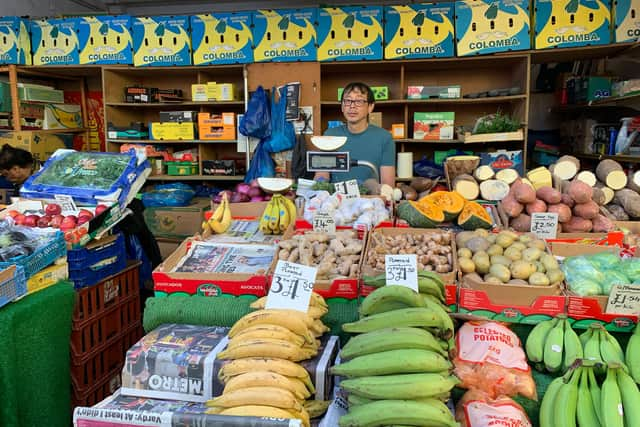 It comes amid continued outrage over gentrification in Brixton, a historically black area known as the heart of London's Afro-Caribbean community and home to Windrush Square.
Plans for the so-called Hondo Tower have been called in for consideration by mayor Sadiq Khan following a huge campaign to stop Lambeth council granting planning permission.
Hondo says the scheme - slated for the Pope's Road Sports Direct site next to Brixton Market and the railway arches - would create 2,000 local jobs, which opponents dispute.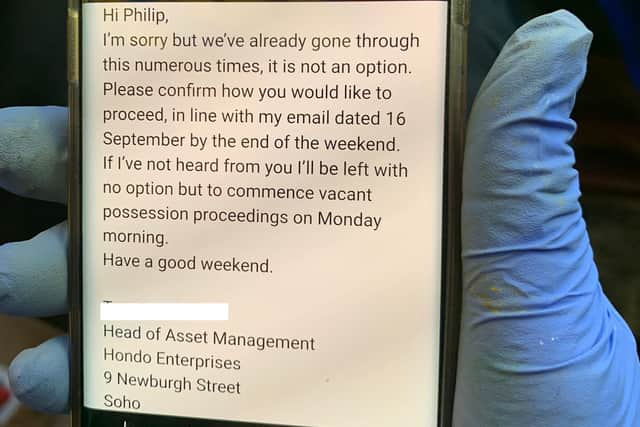 Commenting on Phil's Fruit and Veg, a Save Nour spokesperson said: "Look at this appalling email from Hondo and see just how little they think of their tenants - their tenants who make all their profit for them.
"We urgently need to get eyes on this, as the threat of eviction is imminent.
"Please share and amplify and tweet - show them that we are watching them and won't stand by while Brixton's traders are bullied by Taylor McWilliams.
"We want to make sure that mayor of London Sadiq Khan sees this too. Are we seriously going to let a developer like Hondo build a massive office block in Brixton when they treat local people like this?"
While Twitter user Marissa commented: "What an absolute disgrace. This is one of the only stalls my mum and I buy provisions from in Brixton and this man is so helpful.
"He is part of Brixton. This cannot happen! What are they going to replace him with? Another bloody restaurant?!"
And user Keanna posted on Twitter: "I'm actually sick and tired of the ramifications of gentrification.
"We don't want brunch spots in the area if that results in the destruction of the livelihoods of the people that make the place and culture what it is."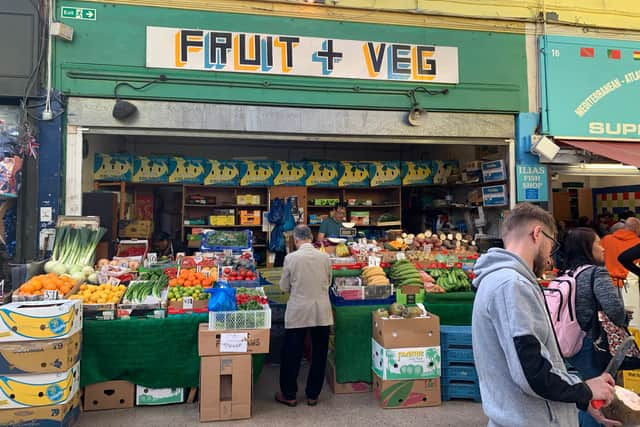 Dulwich and West Norwood Labour MP Ms Hayes told LondonWorld: "The long-standing traders in Brixton Village serve the local community, are a vital part of the local economy and contribute to the unique and special identity of Brixton. They should be supported, particularly at such a challenging time.
"I am very concerned to hear reports that Phil's Fruit and Veg is at risk of eviction.
"I've made urgent representations to the landlord on behalf of this much-loved, long-standing local business."
And a Hondo spokesperson said: "As a long-standing trader, keeping Phil's Fruit and Veg stall in the market has always been our preferred option.
"Phil is not being evicted, as we are currently in discussions with him to reach a mutually agreed outcome to keep him in the market."