The schoolgirl was found lying wounded on a path in Linear Park in Culcheth, Cheshire, on Saturday.
She was a transgender girl and detectives are considering whether her death was a hate crime, as they try to establish a motive for the attack.
The vigil, organised by feminist group Sisters Uncut, will be held outside the Department of Education in Westminster, at 6pm on Wednesday February 15.
The group is encouraging all LGBT and allies to attend.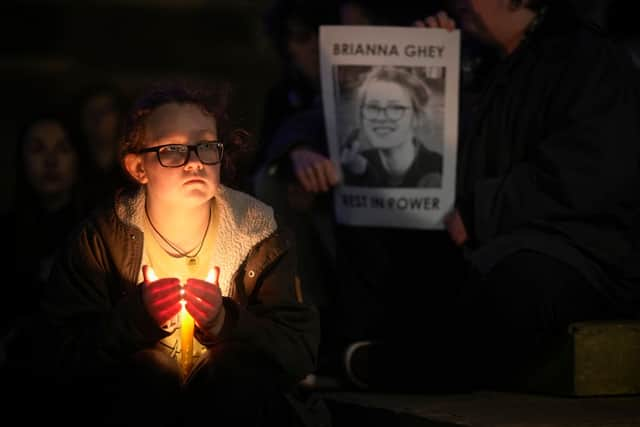 In a social media post the group said: "Brianna Ghey's murder is beyond harrowing.
"From the education system that refused to acknowledge her bullying and struggle, to the rising anti trans and fascist ideologies that enabled her death to happen - this violence against trans women and trans people must end now.
"The education system, the media, and this government have blood on their hands.
"It is our responsibility to demand better for our communities, for our children."
Sisters Uncut said it wants to create a solemn atmosphere of mourning "where trans youth can feel safe and where we can centre trans voices after this horrific attack".
Several other vigils have been organised in cities across the UK in the last week.
People gathered together at College Green in Bristol city centre on Tuesday evening while at the same time a vigil took place at St George's Hall in Liverpool.
Brianna's family have paid tribute to their "much loved daughter, granddaughter, and baby sister", and said her death had left a "massive hole".
A GoFundMe crowdfunding page set up to help Brianna's family has passed £88,000 in donations to help pay for her funeral, which will be "pink and colourful to match her personality".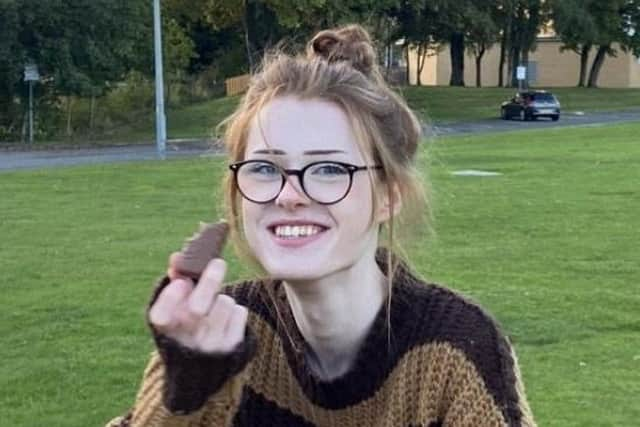 It described the teenager as an "outgoing, confident girl" and added: "She brought a lot of laughter to those who knew her. She was looking forward to taking her exams this year and beginning her journey into the adult world."
They are due to appear at Liverpool Crown Court on Thursday.