The partner of the second victim who died in the deadly crush at the O2 Brixton Academy has paid tribute to "my absolute world."
Gaby Hutchinson, 23, who was a member of the security team on the night, died in hospital in the early hours of Monday morning.
His partner, Phoebie Turley, posted a picture of the couple in a social media post that said: 'My absolute world. I love you with my entire heart and soul'.
It is thought that people attempted to force their way inside, which also led to the death of Rebecca Ikumelo, 33, from Newham, on Saturday.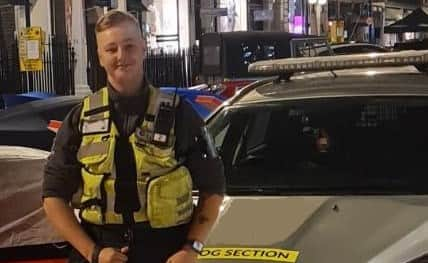 A 21-year-old woman remains in a critical condition in hospital.
Police were called to the gig in Lambeth, south London, by Afro-pop singer Asake at just after 9pm on Thursday, December 15, following reports of a large crowd gathered outside.
Officers were further alerted at 9.35pm that people were attempting to force their way inside.
Ch Supt Colin Wingrove, from Lambeth and Southwark police, said: "It is devastating news that a second person has lost their life following the events on Thursday.
"My heartfelt condolences to Gabrielle's family at this unimaginably difficult time."
The force had initially announced that a female security guard called Gabrielle Hutchinson had died, but corrected this to Gaby Hutchinson after being informed the 23-year-old's preferred pronouns were male.
Specialist crime detectives are working to establish exactly what happened on Thursday night, the Met said, and are in the midst of a large and complex investigation.
Police are reviewing CCTV, phone footage, interviewing witnesses and conducting forensics and will assess the evidence to establish whether any criminal offences were committed.
The mayor of London, Sadiq Khan, said: "I am devastated by the death of Gabrielle Hutchinson, the second life to tragically be lost following the appalling events on Thursday night in Brixton.
"On behalf of all Londoners, I would like to extend my heartfelt condolences to her family and loved ones at this extremely difficult time.
"Gabrielle, like Rebecca Ikumelo, had her whole life ahead of her and had every right to come home safe and well after her shift, working at Brixton Academy.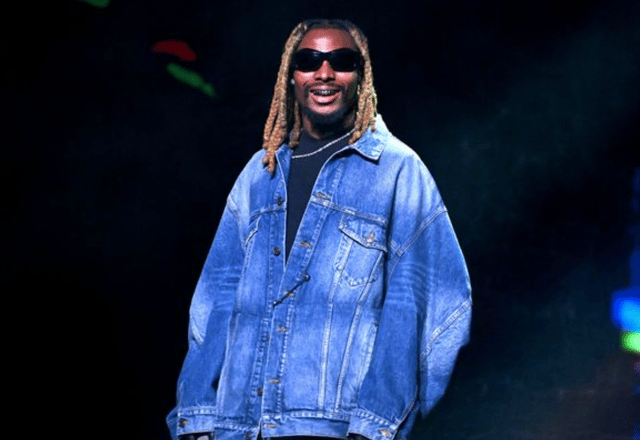 Nigerian singer Asake had urged fans not to go to the venue without a valid ticket.
The concert was the third of three sold-out dates at the 4,921-standing capacity venue and concluded a run of UK dates.
A spokesman for the force said: "There were around 4,000 potential witnesses present at the time of this incident and we urge any members of the public with information to come forward.
"Police officers were initially called to the location at 9.04pm following reports of a large crowd gathered outside the venue.
"A further call was made at 9.35pm reporting people were attempting to force entry into the venue.
"We have made a referral to the Independent Office for Police Conduct as is standard national practice following all incidents where police have been in attendance and members of the public have died or been seriously injured."
The Met has set up an online page for the public to submit photos and videos that could be key to what led to the crush unfolding on Thursday night.