Two women have sadly passed away after after a crowd incident before an Asake concert at O2 Academy Brixton on Thursday, 15 December.
The Nigerian singer, 27, was due to perform a third sold out show at the South London venue as part of his Mr. Money With The Vibe tour.
However, the show had to be cut short after thousands of fans, who were fed up of waiting in -3 degrees temperatures, forced themselves inside the venue and were crushed.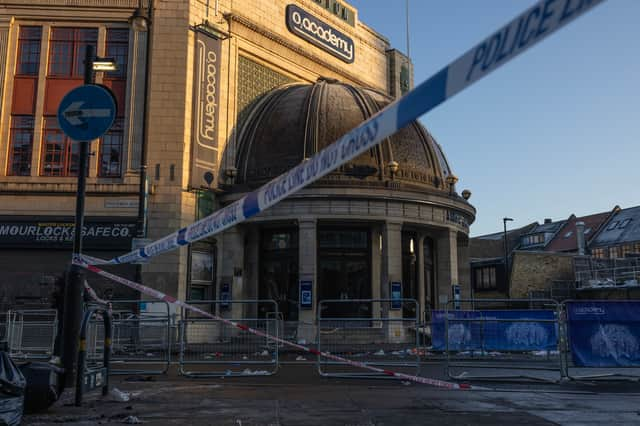 Emergency services rushed to the scene of the 4,921 capacity venue at 9.35pm, and subsequently cancelled the show, shortly after it started.
The Metropolitan Police later confirmed that out of the eight people who were under medical supervision following the incident, two have sadly passed away and one remains in a critical condition.
Mother-of-two Rebecca Ikumelo passed away in hospital on Sunday, 18 December. The 33-year-old from Newham was a nursing graduate, whose family said she was known for "care and kindness".
Another woman, 23-year-old Gabrielle Hutchinson, passed away on Monday, 19 December after fighting for her life in hospital.
Who is Asake?
Ahmed Ololade, 27, is a Nigerian Afrobeats singer and songwriter, born in the Lagos area of the West African country.
He is known professionally as Asake, which is a tribute to his mother whose first name is Asake.
He studied Theatre & Performing Arts at Obafemi Awolowo University in Osun state, Nigeria, before beginning to release music in 2018.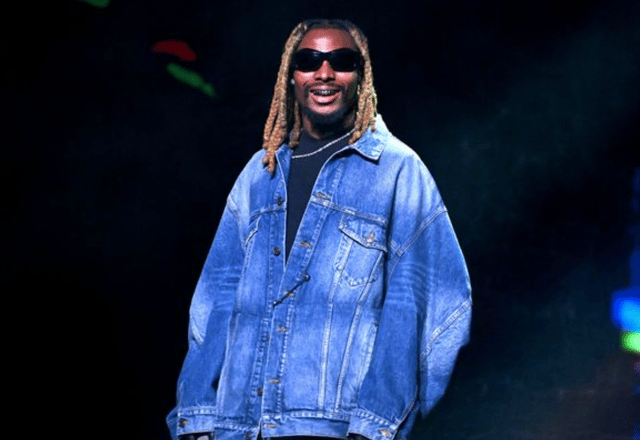 His career majorly progressed in 2020 when he released the singles 'Mr. Money' and 'Lady'.
In February 2022, he was signed to YBNL (Yahoo Boy No Laptop) Records by the label boss, Olamide.
Later that same month, Asake released his debut extended play Ololade. It had four tracks, including his breakthrough song 'Omo Ope' which featured Olamide and hit single 'Sungba'.
'Sungba' was later remixed with a verse from Nigerian artist Burna Boy.
In July 2022, Asake signed a distribution deal with record label Empire.
He released his debut studio album Mr. Money With The Vibe on 8 September 2022, and subsequently announced a tour.
On 21 October 2022, cryptocurrency platform Roqqu revealed that Asake would be their newest brand ambassador.
What has Asake said about the crush in Brixton?
Asake took to Instagram the morning after the indicent (Friday, 16 December) to "pray" for those individuals who were hurt and to express love for his London fans.
The singer's message, which was posted at 10:30am, said: "My heart is with those who were injured last night and caused any form of discomfort. I pray you get well soonest. I am also in the process of reaching out to individuals.
"I still do not have the full brief from the venue management themselves as to what led to the disruption at the entrance of The Brixton Academy, but we are thankful that all was peaceful at the end.
"For my people who enjoyed the beginning of my performance, I am sorry that it was cut short. Thank you for your unbelievable love London. I love you too much!
"I'm looking forward to seeing you again in a bit!"
Following the news of Rebecca Ikumelo's untimely passing, Asake posted another message on Instagram. He told his 2.2 million followers: "I am devastated by the news that Rebecca Ikumelo who was in a critical condition since Thursday has sadly passed away.
"My sincerest condolences to her loved ones at this time. Let us please keep her family in our prayers. I have spoken to them and will continue to do so.
"I am overwhelmed with grief and could never have imagined anything like this happening.
"My team and I are still awaiting the full debrief back from the Venue management and the Police to determine what exactly led to all the disruption caused and ultimately to Rebecca's passing."
The 27-year-old also urged his fans to "reach out to the Metropolitan Police" if they have information relating to the crush.