The week ahead may be inundated with rail strikes - but the weather may be favourable for a sunny walk.
Whether it's a trail that you can explore on your way back from work or if you just want to set out on a wander, we have combed through the capital and have rounded up some of the city's best walks.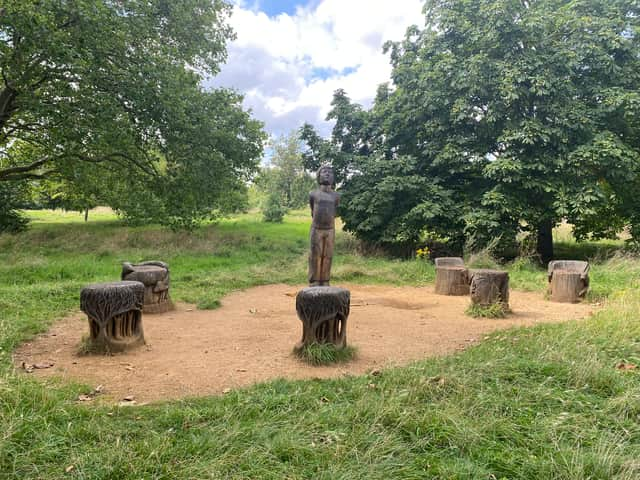 On your walk, you can easily forget the stress of the ongoing rail strikes, packed buses and immerse yourself in nature, discover beautiful tree-lined cobbled paths, stumble upon some works of art or even spot wildlife.
The best part about these walking trails is that you can choose between a short, scenic hour-long lunch time stroll or a longer, powerful walk that can help you get from one place to another on foot.
Be sure to wear your best walking shoes!
Paddington to Camden via Little Venice
Regent's Canal is one of the best walks in the heart of the city that gets you from west to east on a picturesque route owing to the charming trinity – Regent's Park, Regent's Canal and Primrose Hill.
This walk makes for one of the most beautiful canal walks in London and is a direct, quiet route.
You can start at Paddington station and head straight to the canal where there are many cafes and even boat hotels.
Little Venice is an oasis of tranquillity and it is hard to believe that this lies a few minutes away from the hustle and bustle of Paddington station. Heading further down the canal, you will most likely walk past wildlife near London Zoo.
If you have the time, you can walk up to Primrose Hill for one the best view points of the city's glittering skyline.
For those that like their street food, Camden Market is on the canal path and is the perfect spot to finish your walk for a bite to eat where you are spoilt for choice.
Croydon to Wandsworth on The Wandle Trail
This is a popular south London cycling trail and is a slightly longer walk that can be completed in the course of a long, balmy day.
The Wandle Trail is a 14-mile hike that follows the route of the River Wandle in Croydon to the Thames at Wandsworth.
You don't have to attempt the entirety of this 20km (14 mile) trail as there is an abundance of flora, fauna and wildlife to be spotted on your walk.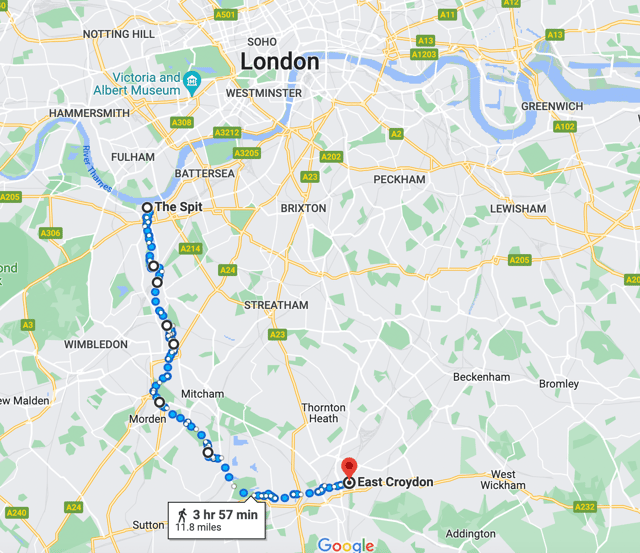 The path takes you through over ten different parks and green spaces almost away from residential areas and through excellent cultural hubs such as Wimbledon Theatre and Merton Abbey Mills.
Deen City Farm is en route and Bell Lane Creek is known to be a great spot for eels and bird-watching.
There is also an ornate bridge that leads to former country estate Morden Hall.
Clapton to Limehouse Via Hackney Marshes
This trail is a part of the Capital Ring which is one of the most well-known walking trails in the city that is supported by Transport for London.
The London stretch of the Lea Valley Walk is a quaint stroll between Clapton and Limehouse Basin via Hackney Marshes.
The Marshes known by many as the spiritual home of England's Sunday football, and even David Beckham spent some of his youth here.
There is also deep history that's evident as there are references to mills on this site in the Domesday survey of 1086, the earliest record of a tidal mill system in England.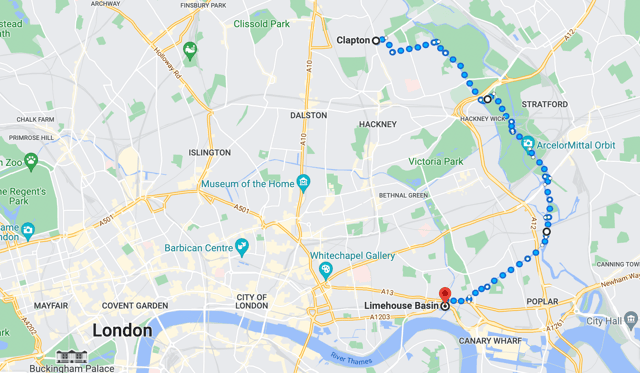 The Three Mills Green and Three Mills Island are famous for being the largest surviving tidal mills in Britain that provided grain for gin, then became a former distillery and are now home to the city's iconic film, television and theatre production studios.
There is a strange harmony between nature and the modern architecture here as once you leave the beautiful marshland that is almost rural, you will come across the twinkling lights of the Olympic Park and the towers at Canary Wharf.
There are also some great modern and contemporary art works to admire along this route from the Olympic Park.
Holland Park to Chiswick Park via Hammersmith Bridge
This west London walk will take you through a residential and peaceful part of the city through Holland Park.
There are many formal gardens in this posh park including a Japanese 'Kyoto' Garden that is a must visit.
If you are having a stroll in the evening this summer, do stop by for some Opera (canopied, open-air auditorium) in the park.
The area between Holland Park to Hammersmith bridge is dotted with colourful houses, smaller green spaces and mews.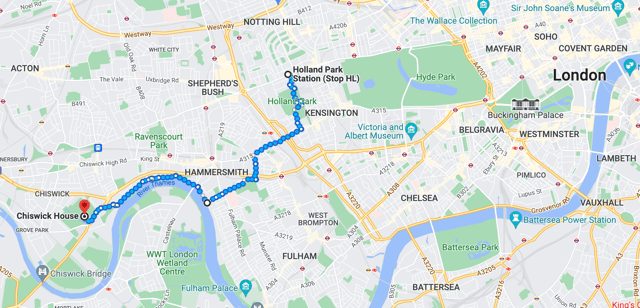 Once you're by the river, there are many excellent shops, pubs and restaurants on your walk that is lined with elegant residential homes on one side and the willow trees overlooking rowers in the Thames on the other side.
The cherry on the cake is reaching Chiswick House and Gardens that are internationally recognised as a place of historic significance with its stunning 19th-century Italian Garden.
There is a magnificent conservatory adorned with wisteria and is home to home to the oldest collection of camellias in the country.
St. James's Park to King's Cross via Seven Dials Market
We agree that nothing beats walking along the mighty Thames Path, which provides some of the finest walks and best views in the city.
However, one of the underrated walks in the city is within zone one where it covers everything.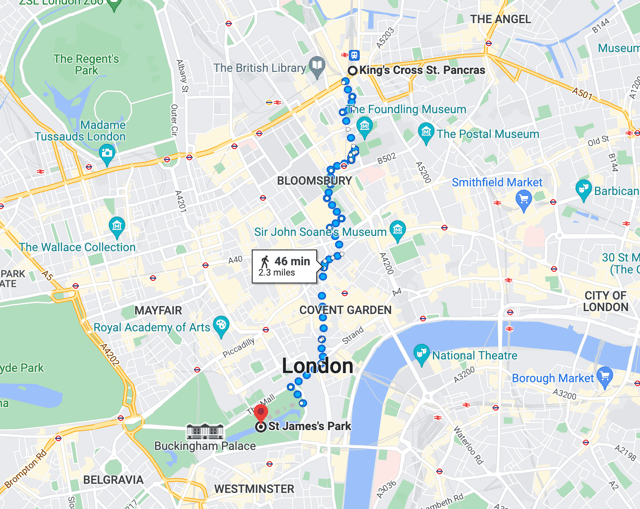 From a leisurely stroll at St. James's park where you can have a look at the city's iconic skyline, to a walk through the cobbled streets of Covent Garden, to grab a bite to eat and taste some of the best coffee in London at Seven Dials Market.
You can then try to stop by at the extraordinary home and museum of Sir John Soane, renowned neoclassical architect and collector and finally a sundowner at Decimo or one of the many exceptional spots at Coal Drops Yard.