Every Tuesday morning at 8.59am, Zoë Wren would be at her computer, finger hovering over her mouse, ready to join an online queue at 9am – not for Glastonbury tickets, but for pitches on the London Underground's Busking Scheme.
Having become a licensed busker when she was 18, this was an important part of singer-songwriter Zoë's weekly routine.
Working four to five days a week for up to two slots (four hours) a day, she needed to secure optimum pitches and times.
"If you're in the first 50 in the queue, you're going to get some really good spots – if you're further behind, you're going to be picking up the leftovers," says Zoë.
"Once you get on the website, you only have 10 minutes – you have to be fast, search for all the slots and availability that you have and try to pick up the good pitches."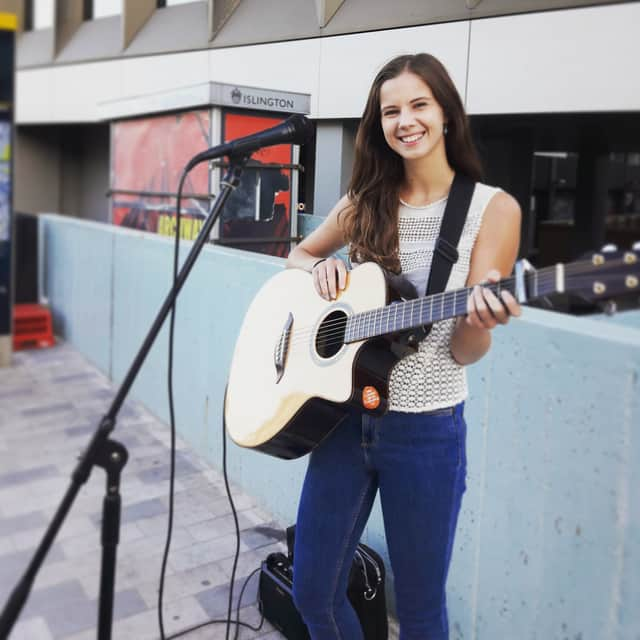 Zoë is a 26-year-old folk artist from Camden who started performing as a teenager.
With her guitar in tow, she moved her busking below ground in 2015, after making it to the final stages of the Gigs Big Busk competition which had fast-tracked her audition for the London Underground Busking Scheme.
Busking may appear informal, but to play on the Underground, artists need a licence – and TfL grants only a limited number.
To get a licence, applicants must audition in front of a panel of music industry experts, who judge them on originality, technique and overall performance.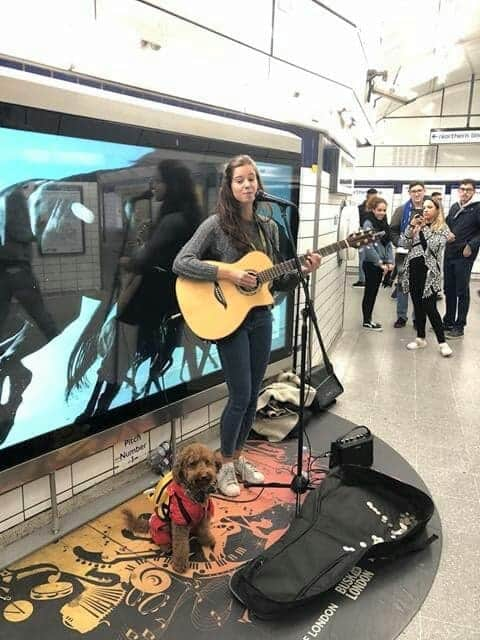 There are 79 licenced musicians and 40 pitches – marked by a semi-circle on the floor – available across 30 central London stations.
According to TfL, buskers have an audience of around 3.5 million tube passengers a year, which can help to secure gigs, signings, and generate interest.
Famously, Ed Sheeran started his career on the Underground, while Jessie J, Bob Geldof and Katherine Jenkins have also taken to TfL's stage.
Having busked regularly between 2015 and 2020, I decided to ask Zoë some of the tricks of the trade.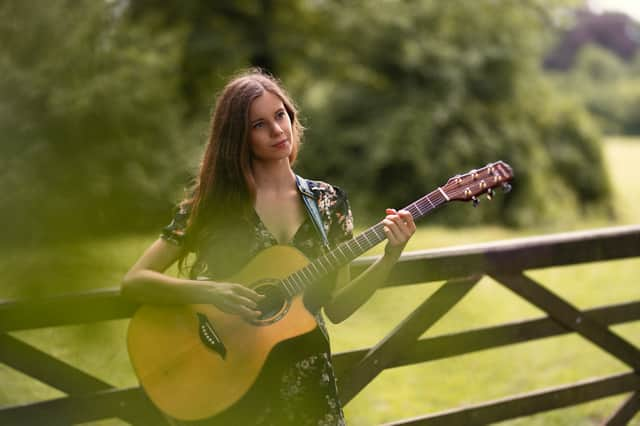 Where are the best pitches?
"The first [pitch] you go for is Tottenham Court Road – if you want to go down to the Central Line, there's that long tunnel where there's always a busker," says Zoë.
"That is a magic pitch – you earn at least double anywhere else there."
The pitch is favoured with good acoustics and a constant flow of people, says Zoë.
Crucially, the length of the tunnel gives commuters time to enjoy the music as they're walking, giving them more time to decide whether they want to tip.
According to TfL's data, Tottenham Court Road is also the most-booked busking pitch on the London Underground.
Zoë says that Piccadilly Circus, Green Park and Leicester Square are also top choices, while King's Cross, despite its traffic, was a difficult pitch due to the noise of the trains. Bond Street, apparently, got worse over time.
Statistically, Tower Gateway, Cutty Sark and Southwark are the least-requested pitches, booked for 31, 33 and 58 days per year respectively, compared to Tottenham Court Road's 364 days of bookings.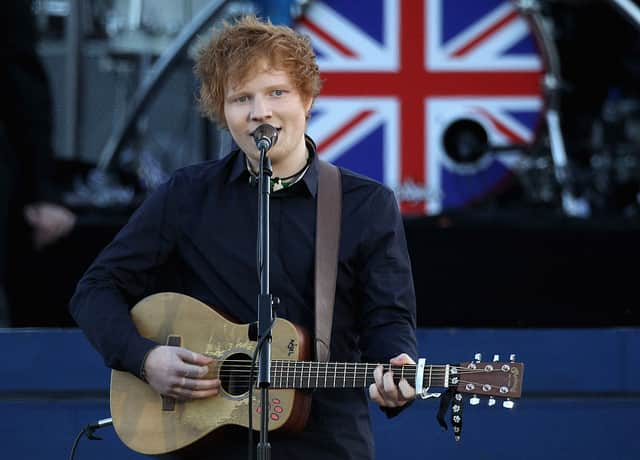 When is the best time to busk?
Timing is crucial, says Zoë – unless you're at Tottenham Court Road, when any time of day can be lucrative.
"With the other spots, usually I'd go for late afternoon – any time when people are travelling," she says.
The sweet spot for her was between 3pm and 7pm, when people were either on their way out or on their way home.
"[They'd be] in less of a rush and more open to listening to the music and enjoying it – lots of people did stop and listen, which was really nice," she says.
Zoë avoided rush hour in the morning, partly because of the hassle of carrying her equipment on a crowded carriage and partly because people wouldn't necessarily stop on their way to work.
"The late night slots where you catch the drunk people coming back can sometimes be a bit more generous, but I was never a big fan of doing those," she adds.
"Often, drunk people would come up and try to take my guitar or use my mic, drumming on my guitar while I was playing it…you did get very good at dealing with rowdy, drunk men."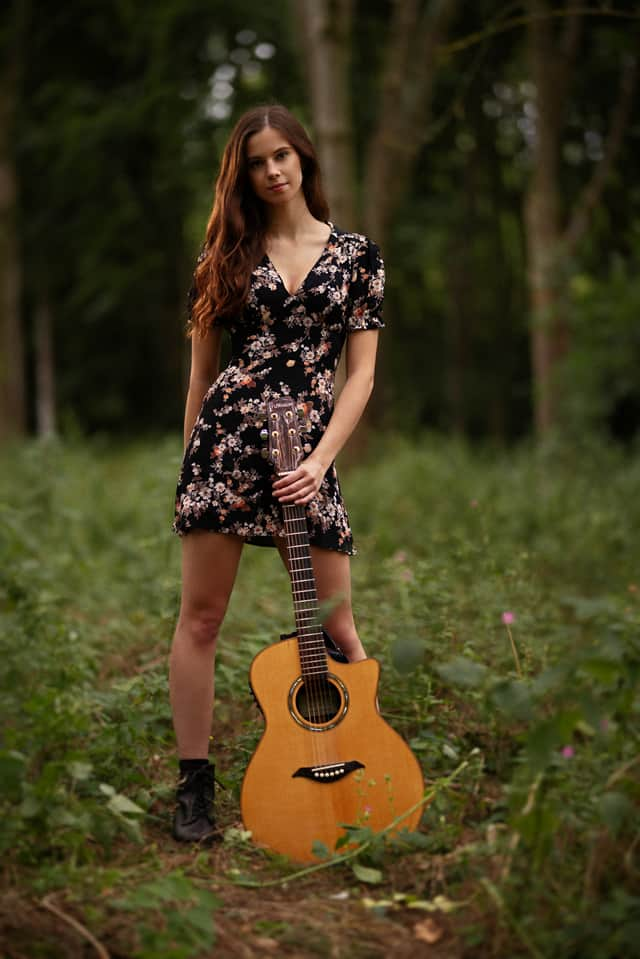 How much can you earn?
Of course, this varies from busker to busker and between pitches.
For Zoë, she could earn up to £100 for a two-hour slot in one of the average pitches.
At Tottenham Court Road on the other hand, this could be between £100 and £200.
However, the prime slots could only be booked twice a week.
Zoë's most generous tip on the Underground was a £50 note, but she also received some more unexpected donations.
"I've had some random things as well. I was given flowers, food and once a ring," she says.
"I actually wrote a song about that."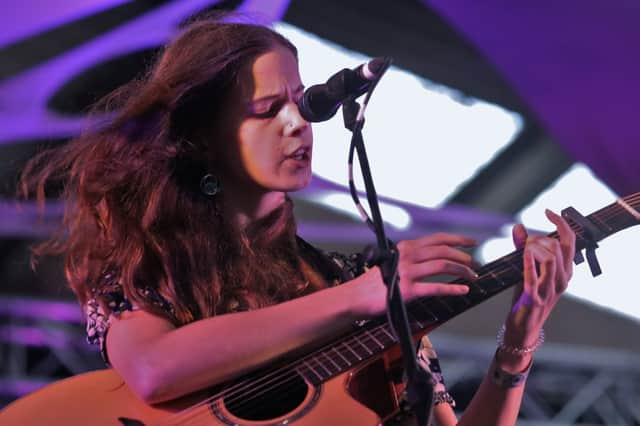 What music do you play?
"People like songs that they know," says Zoë.
Busking was a useful way to test out her new songs in front of an audience, but for the most part, she'd play covers.
Tracy Chapman's Fast Car was a guaranteed crowd pleaser, as was Ed Sheeran, which might get people singing along.
In fact, a couple once asked Zoë to play at their wedding while she was playing Fast Car.
They'd initially walked past, gone to the platform, looked at each other and returned a few minutes later.
"They said they loved the music that I was playing, so I played at their wedding and it was absolutely lovely," she says.
Since starting out on the London Underground, Zoë's songs have been played on the radio and she has appeared on the One Show. Her debut album, Reckless River, was named Album of the Year in 2020 by music magazine Fatea, and she has a new single coming out in July.
Zoë has not returned to the London Underground's stage since the pandemic, however.
These days, she's moved to livestreaming service Twitch, where she does two live performances a week.
She has generated a large, loyal following, has become a Twitch Partner, and earns the majority of her income from her growing audience.
"I've never had any life-changing opportunities come through busking," says Zoë.
"The main thing for me was [having] the opportunity to practise and run through songs while also earning money.
"If you can entertain a random crowd at a Tube stop, you can handle a crowd when you're on stage.
"Busking let me go freelance as a full-time musician – that was amazing for me."