TfL Tube, London buses, walking, cycling: 15 travel tips for tourists
London's Tubes, buses and other TfL transport can be a lot to take in, so here are some pointers.
Watch more of our videos on Shots! 
and live on Freeview channel 276
Visit Shots! now
For all of us, London can be a big scary place sometimes and getting around may not seem straightforward, but you soon get used to it - and these pointers are designed to help visitors (and Londoners).
As these things go, the transport system is pretty comprehensive and once you get your compass adjusted and your Tube legs on, the city is your oyster. In fact, it's your Oyster or contactless because you can tap in and out on your phone at stations.
And since there are lots of us all trying to get about at the same time, a certain degree of courtesy makes life a lot better for us all.
1. Don't always take the Tube
Especially now that we all have Google Maps on our phone, there's no excuse to always get the Tube rather than checking the walking distance. Covent Garden is two stops from Piccadilly Circus - or just nine minutes' walk.
2. Don't fear the Tube
Sometimes, though, the Underground is the best option. Black cabs can be expensive and are subject to traffic. The Tube map may look confusing at first glance, but it is designed for simplicity - and you can always ask for help.
3. Let people off the carriage first
There is no need to shove past the passengers trying to get off the train when you're getting on. Carriages can get packed so it's courteous to let people off first.
4. Offer your seat
For a range of reasons, some people might struggle to stand for the duration of a journey. It's always polite to offer your seat.
5. Turn it down, mate
There's no need to share your music with everyone else. Be considerate.
6. Keep it down, mate
There's no need to shout, even if you're drunk, or really excited about going to see Chelsea or Mama Mia!.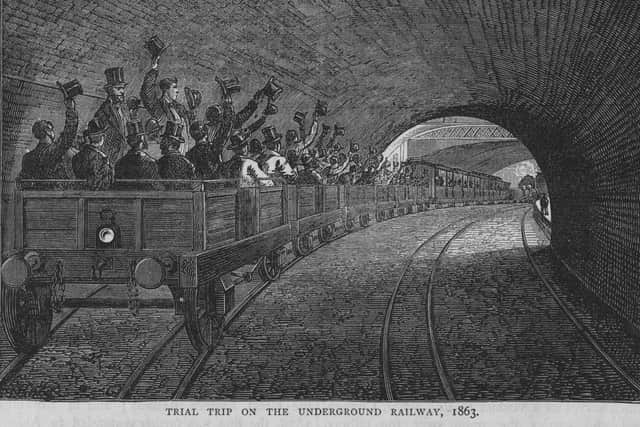 7. Read the room
Contrary to what you may have heard, Londoners are not unfriendly en masse, but that doesn't mean they necessarily want to get locked into a conversation on public transport. And don't be a creep.
8. Escalators
On escalators, stand on the right and walk on the left. Lots of us like to walk down and up escalators. Health-wise, it helps offset our otherwise questionable lifestyles.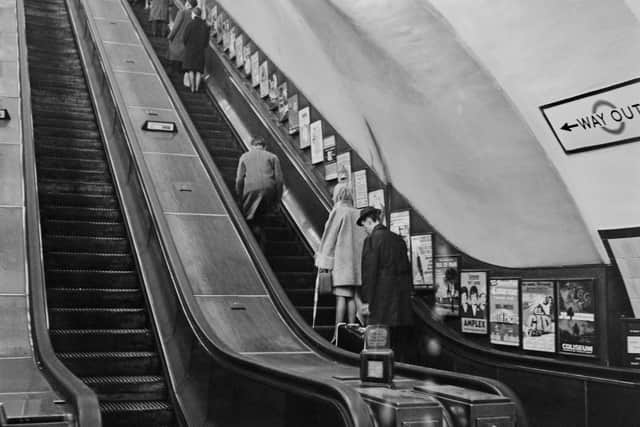 9. Don't fear London Buses
Not only are London's red double-deckers iconic, but they're essential for the city's operation. Furthermore, they're cheap and easy for getting around. A map app on your phone will tell you which ones to take and let you track your progress - and you can take in the city's sights as you go. Just hit the button for the next stop when you're ready to get off. You can tap on with Oyster or contactless, and it's a flat rate so you don't need to tap off.
10. London Overground and Docklands Light Railway (DLR)
On the Tube Map you'll also see these lines, which are accessible using Oyster or contactless, the same as the Tube. They have the added benefit of often being above ground, so you get to see more of the city.
11. On your bike
There has been massive investment in cycling infrastructure in recent years. The Santander Cycles or other hire schemes are often the quickest way to get around. A trial scheme means companies' E-scooters are available in some boroughs. Stick to the designated roads and cycle paths for pedestrians' sake though.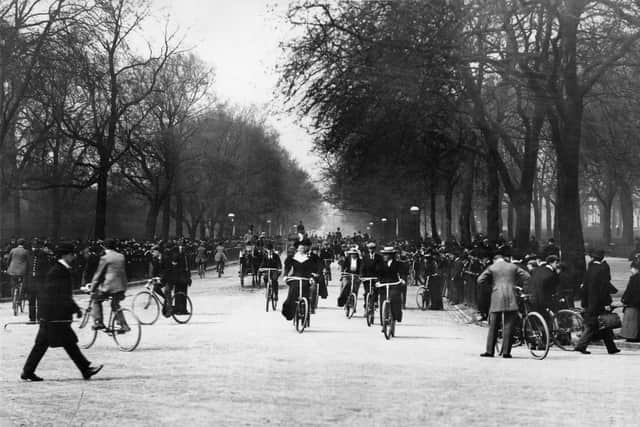 12. Don't walk in the road
This goes for every town in the world, and we all do it. For some reason, when we go somewhere new, we assume every street is semi-pedestrianised. There are shared spaces in London, but, as a rule, walk on the pavement and cross using pedestrian crossings.
13. Don't take up the whole pavement
Your travelling party may be temporarily lost, but they can look confused equally well while making space for other pedestrians.
14. Get off the beaten track
London is made up of hundreds of villages and communities. Many have their own world-class tourist attractions (Hampstead Heath, Kew Gardens, Greenwich Village, Wembley), but other gems you'll find in between, with that special pub in Kilburn or a day exploring Hackney. If you read about a restaurant you fancy that's out of the centre, more likely than not you'll make other exciting finds nearby.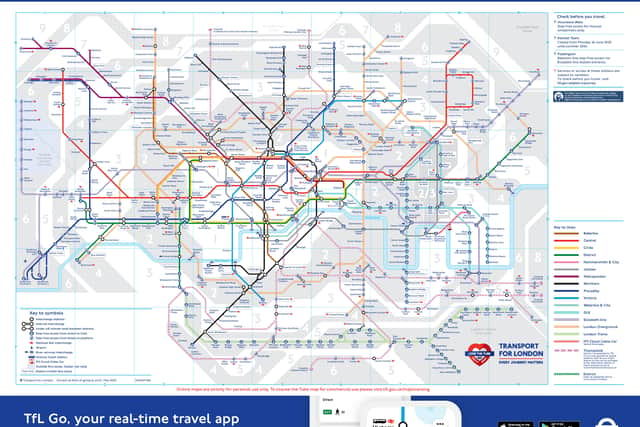 14. Read LondonWorld.com
15. Be nice
This one could have lots of sub-headings, but "be polite, be considerate and don't be a creep" probably captures most of it.