This month will see the grounds of the Royal Hospital Chelsea transformed with stunning horticultural displays for the RHS Chelsea Flower Show 2023.
The five day event, which this year is taking place from Tuesday May 23 to Saturday May 27, promises gorgeous floral displays and amazing garden designs.
The floral equivalent of London Fashion Week attracts over 150,000 visitors each year, including members of the Royal Family.
Here is everything you need to know about this year's event.
What is the Chelsea Flower Show 2023 theme?
The theme for the 2023 Chelsea Flower Show is the restorative power of gardens and gardening, showcasing how gardens contribute positively to an individual's health and wellbeing, as well as being a key way of helping our environment.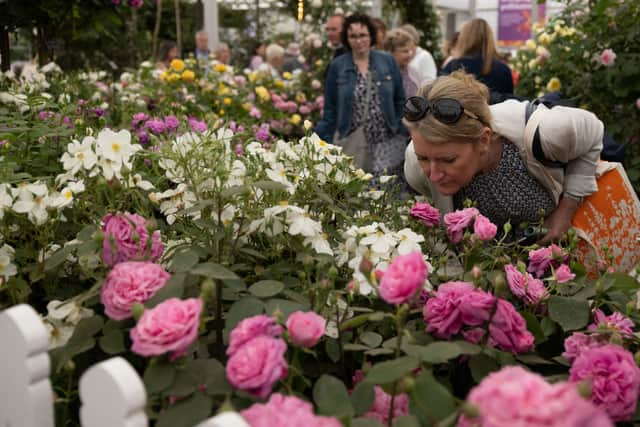 How much does it cost to go to the Chelsea Flower Show?
Members' tickets cost from £37.85 or £48.85 for non-members. For more information, visit rhs.org.uk.
What are the highlights of Chelsea Flower Show 2023?
The programme of events for Chelsea Flower Show 2023 includes some of the following exciting exhibits:
Horatio's Garden (designed by Charlotte Harris and Hugo Bugg of Harris Bugg, for the charity Horatio's Garden) has created the show's first ever wheelchair-accessible garden.
Chelsea Gold medal winner Tom Massey designs the Royal Entomological Society Garden that is inspired by rich biodiversity found in areas of wasteland that are very beneficial to insect life.
Highlighting the importance of rewilding, Korean designer Jihae Hwang's A Letter from a Million Years Past promotes balanced ecosystems and has helped to prevent plants native to her home country from becoming extinct
Chelsea Gold medal winner Charlie Hawkes, has designed a garden with The National Brain Appeal and Project Giving Back. The garden has been created for the enjoyment and respite of those suffering from dementia.
Explore The Fauna and Flora Garden designed by Jilayne Rickards that maps the journey of an ecotourist on a gorilla trek including many medicinal plants, banana trees and a tourist kiosk selling local crafts.
There's also a wealth of other exhibitors at the Chelsea Flower Show — from plant nurseries, to sculpture makers, to greenhouse specialists. Check out the full list here.
Chelsea in Bloom
If you haven't secured a ticket to the main RHS Chelsea Flower Show, you can soak up all the floral atmosphere around the streets of Chelsea with Chelsea in Bloom displays and activities, which support the RHS Chelsea Flower Show. Or, head to the Chelsea Physic Garden where you can join one of its fantastic workshops.
RHS Chelsea Flower Show is at the Royal Hospital Chelsea from May 23 to 27 2023.