Pac-Man has been named London's favourite video game character, based on an analysis of Google searches.
The study by King Casino Bonus used Google data from across the UK over a five-year period to rank how many search enquiries each video game character gets a month.
The titular character from the Pac-Man franchise also came out top in Cardiff, Belfast, Bristol, Newcastle upon Tyne and many other cities around the UK.
Pac-Man was number one when looking at the UK as a whole also, with an average of around 76,000 Google searches per month.
Sonic the Hedgehog and Pikachu finished off the top three, with 60,390 and 43,960 people looking them up on the search engine every month.
Tomb Raider protagonist Lara Croft came fourth in the list, with around 22,800 people searching for the character on a monthly basis.
Kirby was the fifth most searched character with 19,800 per month, while Kratos from God of War receives 15,510 Google searches in a calendar month.
In seventh place on the analysis was Crash Bandicoot, who's looked up 12,580 times on the search engine in a month.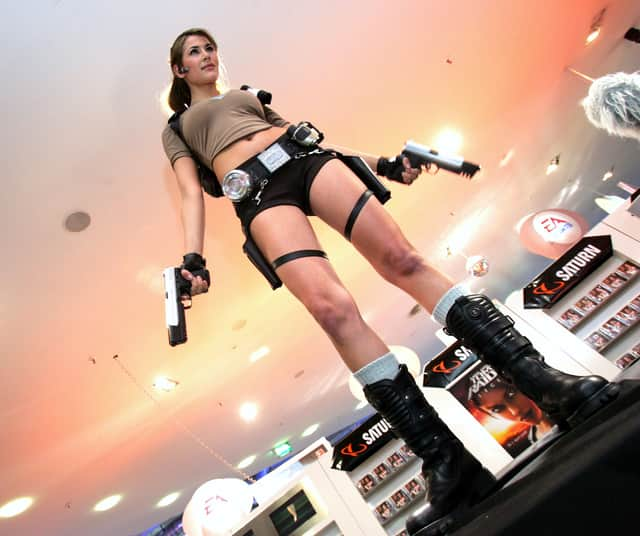 Two Super Mario characters came in eighth and ninth respectively, with Mario himself getting 12,300 searches and Yoshi some 8,970 every month (we don't know what to tell you Luigi).
Finishing off the top 10 was Rayman, the limbless wonder who saw an average of 8,090 UK residents looking him up per month.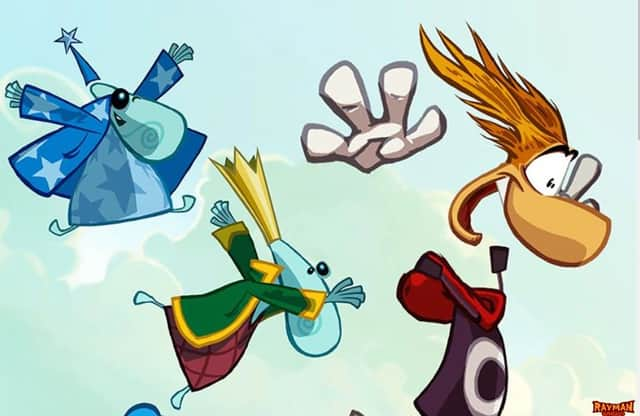 The full breakdown of monthly searches in the UK can be seen here:
Pac-Man - 76,070
Released in 1980 and originally called 'Puck Man' in Japan, anyone who's spent time chomping down those pixelated circles knows how addictive a game this can be.
Sonic the Hedgehog - 60,390
SEGA first released spinning blue ball Sonic the Hedgehog into the world in 1991, and he's been chasing golden rings and going much faster than any of his relatives ever since.
Pikachu - 43,960
Beloved among millennials of a certain age and most generations, let's face it, Ash Ketchum's best bud Pikachu was a central character in the TV version of Pokemon, but not such a big deal in the 1996 Game Boy edition.
Lara Croft- 22,780
Lara Croft took the world by storm as the main character in the Tomb Raider franchise when it was released first in 1996, even if most players spent the majority of their time locking Winston the butler into various rooms in her mansion.
Kirby - 19,800
It's not hard to see why this little pink ball of cuteness is beloved amongst us in the UK, with Kirby inhaling enemies and spitting them out since it debuted on the Game Boy in 1992.
Kratos - 15,510
The most 'modern' character to make the list, Kratos first appeared on consoles in the UK in 2005 as the protagonist in the hugely popular God of War series of games.
Crash Bandicoot- 12,580
Easily the most famous bandicoot in popular culture, Crash entered our lives in 1996 as the eponymous Playstation character and has been smashing boxes and collecting apples ever since.
Super Mario - 12,330
Probably the most well known video game character, this moustached Italian plumber made his debut in Nintendo game Super Mario Bros in 1985.
Yoshi- 8,970
This loveable green dinosaur dates back to 1990's Super Mario World, and has had their own series of titles as well as giving Mario a ride on their back from time to time.
Rayman - 8,090
Another mid 90s video game legend, Rayman was created by Michel Ancel for Ubisoft in 1995 and his defining characteristic is his lack of limbs, meaning he can throw his fists in front of him in order to thwart his enemies.