As temperatures continue to soar, we all need to find ways to keep cool and what better way is there to escape the heat than a spot of al-fresco swimming?
And with an abundance of outdoor pools and lidos across the city, there's no better time to seek one out for a dip.
Do bare in mind that some places require booking in advance.
From Olympic-length swimming pools, to park ponds and lakes here are five of our favourite places to swim outdoors in London.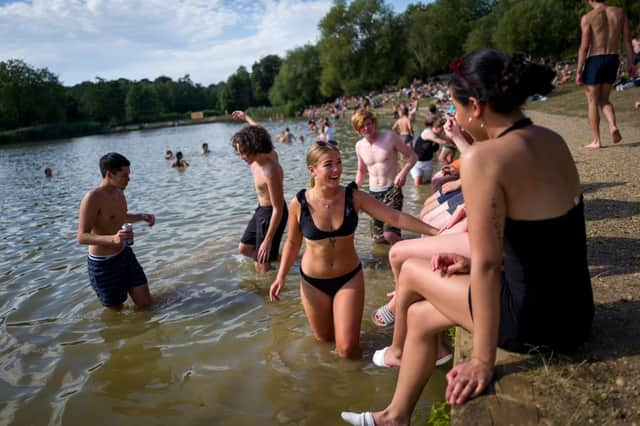 Hampstead Heath Ponds
Hampstead Heath has three pools open to ladies, men and mixed groups.
Yes, it's chilly, muddy and there are ducks, but it's glorious fun - not just in the summer but all year round.
Booking is now required for most sessions, and swimmers are allowed to book three sessions per week.
The ladies and mens ponds are open all-year round but the mixed-pond is only open to the public outside of the winter season.
Perfect for a hot summer's day.
London Fields Lido
Cost: £5.25 for non-members
London Fields Lido is a 50-metre Olympic-sized swimming pool, which is open all year round.
Facilities also include a café as well as a large sundeck and sunbathing area so you can soak up some rays after your dip.
And don't worry if you decide to go for a swim in winter, the water is heated unlike most of London's lidos.
Afterwards why not check out the stalls and cafes in Broadway Market for a post-swim bite.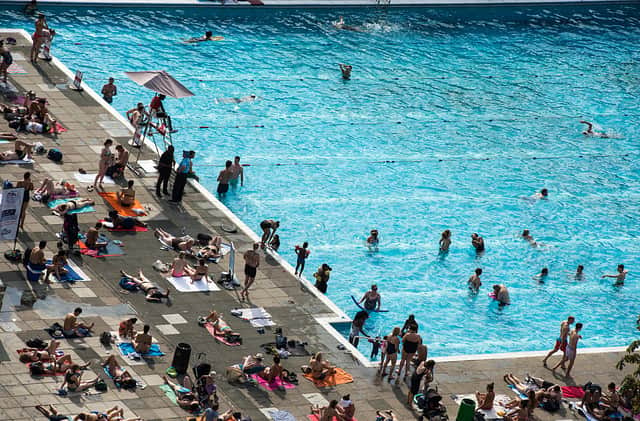 Brockwell Lido
Cost: £8, £5 conc for a 50-minute slot
For south Londoners, Brockwell Park's 50-metre pool in Herne Hill is surrounded by art deco Grade II-listed buildings that house the Lido Café.
Nestled in the corner of Brockwell Park, the lido is a much-loved local landmark which has been at the heart of the local community since 1937.
It even opens on Christmas Day, however the water is not heated so many prefer to hit up the pool in the summer
The complex also has a gym, and the cafe is famous for it's breakfasts.
London Royal Docks
Cost: £8 per swim, plus a £12 annual membership fee
Located in the historic Victoria Dock, Londoners can enjoy a swim with the Canary Wharf skyline as the backdrop. S
wimmers are tagged to ensure safety and swimming loops are set out so people can avoid crashing into one another.
Children aged six and over are permitted but they must be able to swim 200m without stopping, wear a wetsuit and a tow float and be accompanied by a parent or guardian.
The area also hosts triathlon events from time to time.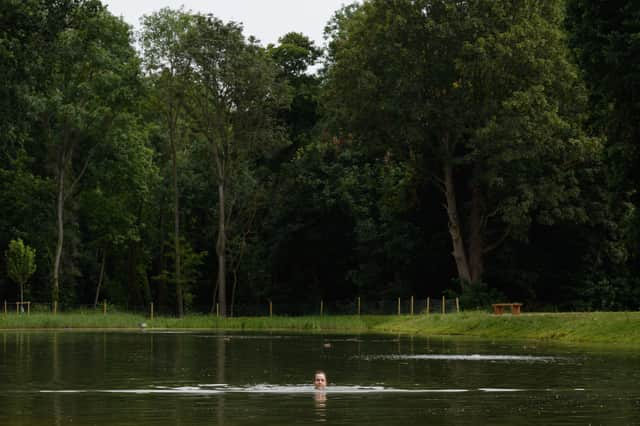 Beckenham Place Park Swimming Lake
Cost: £6, (£3.50 for children)
For the more adventurous swimmers, you can enjoy a swim in London's first purpose-built swimming lake.
The park has refilled its lost Georgian lake, which was originally created by Beckenham Place Mansion's former resident John Cator in 1800.
Swimmers must book their one-hour in advance and pay electronically.
Swimmers must be aged over eight to swim in the lake, and under-16s must be accompanied by an adult at all times.
To ensure safety all swimmers must wear a tow-float.