Live like a local: Teddington according to fashion expert and influencer Julie Alpine
In our new Live like a local series, we ask Londoners to show us around an area they know particularly well, lifting the lid on hidden gems and neighbourhood stalwarts.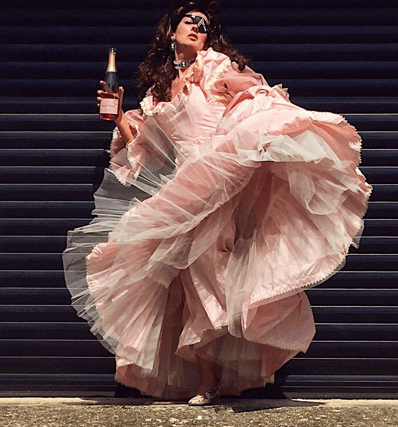 Vintage fashion expert and influencer Julie Alpine's Instagram biography reads: "Performance artist, writer, semiotician, clothes horse, rag and bone woman, master of disguise."
Her account, @she_wears_the_trousers, was born out of a desire to reclaim her identity during the breakdown of her marriage.
Initially photos were taken by her then 8-year-old son against the same blank brick wall, but in recent months settings have featured Highland cattle, live horses and… the French Foreign Legion.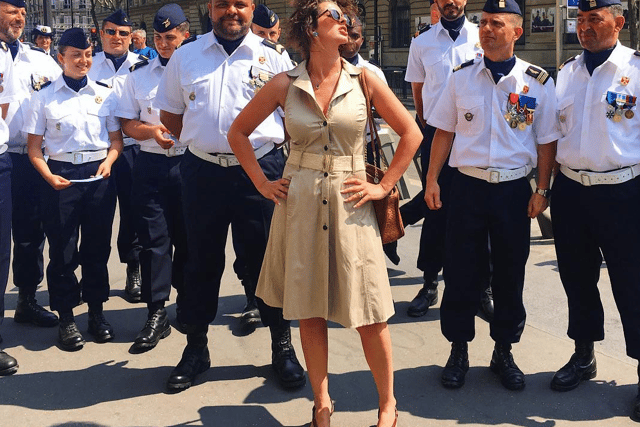 "'Teddington loves local', goes the slogan,"Julie says.
"And Teddington is loved locally right back for its looks-like-the-Everglades riverside, Bushy Park, with its young stags locking horns, and indie shops, bars and restaurants with soul galore.
"Yet the buses are red, taxis black and Waterloo an easy half-an-hourish away by train."
Julie's top picks in Teddington
Sidra 5 Church Road, Teddington, TW11 8PF
The best halloumi wrap this side of Beirut, complete with zesty salad, Hamra-worthy houmous and a sprinkling of pomegranate seeds.
I chase mine with a scoop of the made-in-house milk or dark-chocolate-covered walnuts.
Fara Books 34D Broad Street, Teddington TW11 8RF
A treasure trove of a secondhand bookshop which is infinitely more beguiling than its big-name counterparts.
See signs to find out if it's a red, blue, yellow or green week and any book with that colour sticker on the spine is half price.
La Casa Del Habano 76 High Street, Teddington TW11 8JD
I like an anomaly of a shop and this place - right opposite M&S Food - had me at "full-size humidor and fine Cuban cigars".
Also worth a visit for its stylish gifts for gentlemen and fancy-gift-required-solving chocolates.
Dead Parrot Comedy The Anglers, 3 Broom Road, Teddington TW11 9NR
Central London-quality stand ups - think David Mills, Luke Capasso, Nina Conti - in suburbia, monthly, upstairs at The Anglers.
Normansfield Museum Langdon Down Centre, 2a Langdon Park, Teddington TW11 9PS
Luxury flats are now housed in this former institution dedicated to the study of Downs Syndrome, but an incredible Victorian theatre and museum holding works by early-20th century 'idiots savants' remains, providing rare and illuminating insight.