Interview: Banshee of Savile Row on being the first female tailoring house at London Fashion Week
Banshee of Savile Row co-founder Ruby Slevin spoke to LondonWorld about her experience at London Fashion Week, being an Irish designer in London and running a women's tailoring house on Savile Row.
Watch more of our videos on Shots!
and live on Freeview channel 276
Visit Shots! now
Savile Row - the home of the UK's bespoke tailoring industry - has traditionally been the sole preserve of men.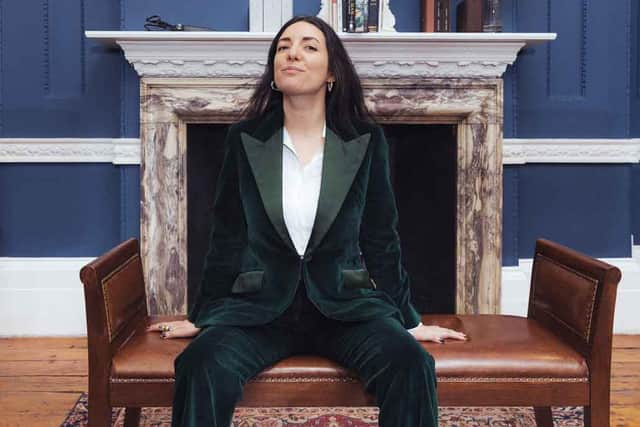 London Fashion Week 2022 has been a special time for the Italian-Irish couple as not only is it their first time to be featured, it's also the first time for a women's tailoring house to appear in the line up.
Banshee of Savile Row's debut show took place at Messums art gallery in Mayfair on Saturday evening, featuring a screening of their short film directed by Irish photographer Lee Malone, a salon presentation of their London Fashion Week collection and a performance by Irish harpist Lisa Canny
Slevin spoke to LondonWorld about her experience at the fashion week, being an Irish designer in London and running a women's tailoring house on Savile Row.
"It's been incredible from start to finish, obviously it's a lot of hard work, which everyone who does it will vouch for," said the Dublin-born designer.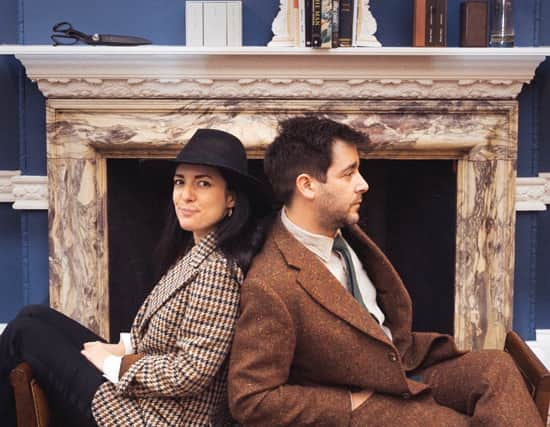 "It's not just myself and Rocco, we needed a whole team together for every aspect of it, from the film to the campaign shoot, to the event itself.
"It was wonderful to get to work with so many talented people along the way, so we really enjoyed it.
"Also seeing all the models collectively wearing our collection, we've never had that before.
"We've done shoots before, but we've never seen a line up of models wearing our clothes before so that was quite special."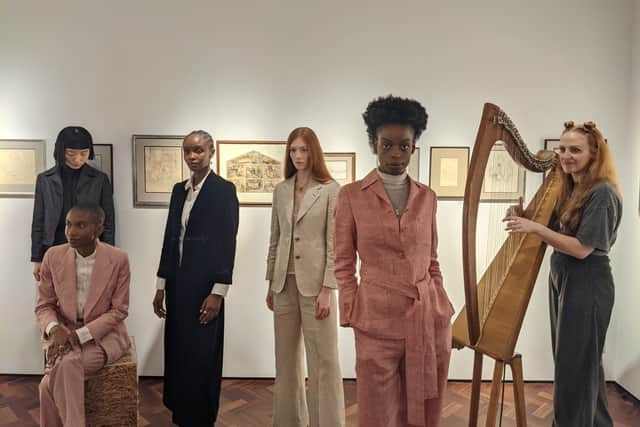 Slevin and her husband Rocco founded Banshee of Savile Row in 2019, with a vision to create women's suits using only the finest fabrics and handmade construction with contemporary chic.
"When I first started working on Savile Row seven years ago it was very hard to get a woman's suit, it felt like more of a fringe movement," Slevin explained.
"We just felt like there wasn't enough out there for women on Savile Row, there are lots of wonderful menswear brands who we adore and we love the quality of the work but we felt like there wasn't much for women.
"It's still a minority, there are only a couple of us doing this and I think more and more women are actually thinking: 'I can get something made.'
"Before the only thing women would be getting made was their wedding dress so it's quite nice now for women to actually start to look for a pair of trousers that fit."
Banshee of Savile Row prides themselves in being a slow fashion brand and sustainability is at the forefront of everything they do.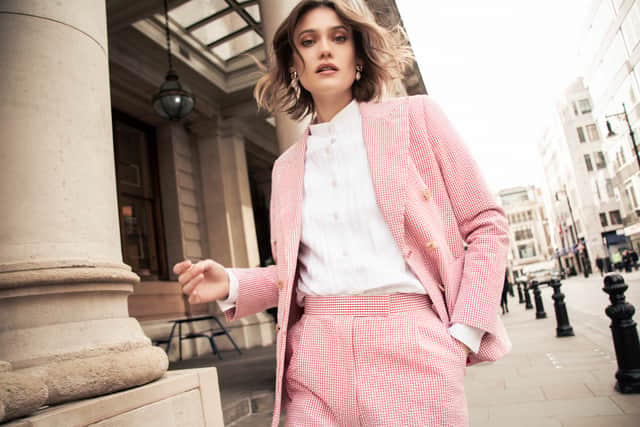 "Savile Row is hugely sustainable in its nature, which is another reason why we love it because you only make what you need so there's never any dead stock which you might get with fast fashion brands," said Slevin.
"We have an amazing cutting plan so we only cut the amount of fabric that we need, there's no wastage of cloth.
"The fabrics that we use are all sustainable so it's very much at the forefront of what we do.
"We're always striving to do better but there's no way of being perfect, but we try to be as close as we can to that."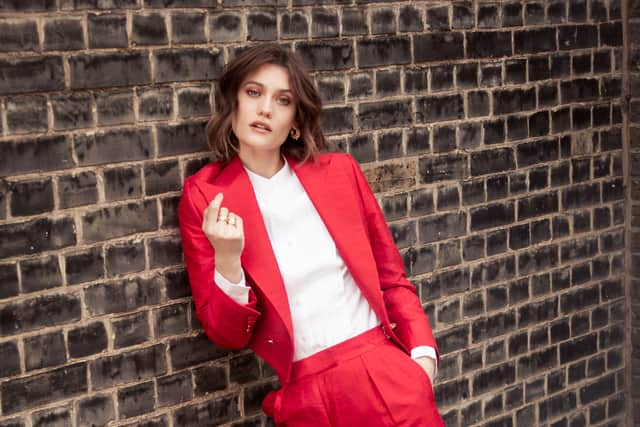 Slevin moved to London seven years ago and says that it's an exciting experience to be an Irish designer over here.
"I think being an Irish designer in London is quite exciting, because being Irish we all have our own unique point of view," she told LondonWorld.
"We can't help but be inspired by our heritage.
"We do a lot of work on Irish themes as well, having Lisa Canny playing the Irish harp at our show and I saw that Simone Rocha based her show on the Children of Lir and I think that it always resonates in the work even though you're always inspired by London as well.
"There is also wonderful support when you go home if you're an Irish designer, it's nice to get the best of both worlds really.
"There is such a great pool of people in London, it's a melting pot of creativity, so we have the best of both worlds."
To find out more about Banshee of Savile Row you can check out their website or visit their store at 13 Savile Row, W1S 3NE.