Fans of a cinnamon bun and fancy coffee may be delighted to hear that Gail's is looking into potentially opening some drive-thru outlets around London.
But former GreenParty co-leader Sian Berry has slammed the idea, asking: "Is there any journey less in need of a car than picking up a loaf of bread?"
While the baked goods chain has dismissed the claims that it will open 10 of such venues in the next year, it it says it is exploring the idea.
The project comes as efforts are being made to move the city away from car use.
Mayor Sadiq Khan's plans to expand the Ultra Low Emission Zone (ULEZ) to the border of Greater London may have resulted in opposition from some groups, but they signpost the attitude of many in City Hall towards the traditional favoured mode of transport.
Green Party London Assembly member Sian Berry has said: "I don't understand how Gail's can think that this is the time to open new drive-through branches.
"Is there any journey less in need of a car than picking up a loaf of bread?
She added: "I would encourage Gail's to focus on opening branches where Londoners can drop by on the way from the bus or tube rather than supporting a failed American model that will only cost them more money in providing parking spaces rather than a nice place to sit and eat."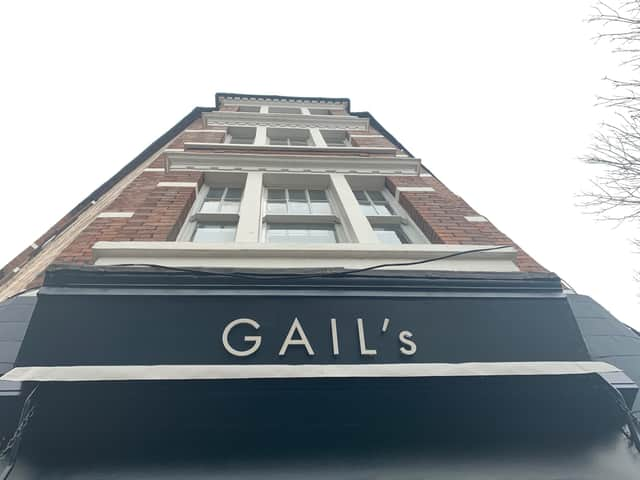 Fergal McEntee, former Green Party candidate and member, said: "We should be encouraging people to ditch their cars and get active walking and cycling.
He added: "Gail's should reconsider the great impact on the health and wellbeing of their customers"
Asked about the reports, a spokesperson for Gail's said the company is "merely exploring the possibility of potential drive-thrus in the future and will not be opening 10 over the next year as stated in some pieces, which are factually incorrect".
They added: "We will keep you posted if this new form of bakery goes ahead in future."
According to Propel Hospitality, Gail's has hired real estate firm Forty Group to find sites of between 2,000 sq ft and 4,000 sq ft with space for at least 20 vehicles.
The bakery chain has expanded rapidly since opening its first store in Hampstead in 2005, now boasting more than 100 outlets around the UK.