However Christmas tree brand Pines and Needles is giving trapped Londoners a discount, to ensure their holiday remains festive.
Veronika Kusak, director at Pines and Needles, said concerns about the new variant meant the trend for online shopping which accelerated at the start of the pandemic had continued.
"Our online sales have gone very well, but we have found that our stores have more trees left than normal," she said.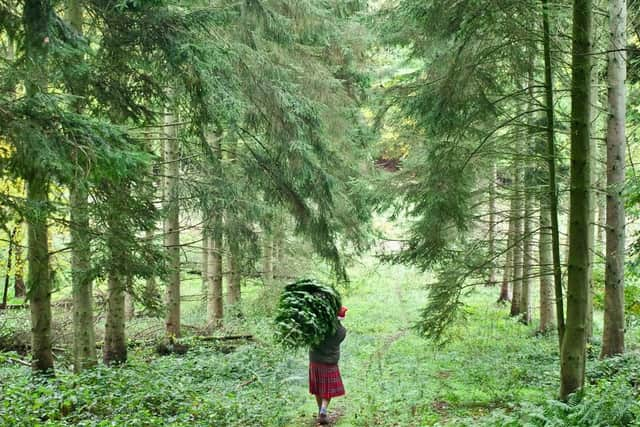 "We believe that is down to a combination of people still shopping online and uncertainty over what this new strain of Covid-19 will bring with it in terms of further restrictions.
"We don't want our trees to go to waste and we don't want anyone who has decided, or been forced, to change their plans to miss out on having the best Christmas they can.
"Because of that, we have decided to discount the trees we have left in our stores by 35%.
"Christmas isn't Christmas without a tree and while we can't make up for the disappointment of changing your plans at the last minute for the second year in a row, we can at least help people feel Christmassy wherever they are."
Pines and Needles trees are grown on its plantation in The Highlands of Scotland and transported to the company's 30 outdoor stores in central and outer London.
The company sells around 80,000 trees direct to customers each year and is a Christmas favourite among celebrities from comedians through to pop icons like Madonna and One Direction.