Children's author Michael Rosen, who spent weeks in a medical coma while sick with coronavirus, has said he "100% supports" the "essential" nursing strike.
The former children's laureate and We're Going On A Bear Hunt writer has reiterated his support for NHS staff following his hospital care during the pandemic.
It comes as nurses are set for mass walkouts before Christmas in the union's first ever nationwide strike over pay and patient safety.
The Royal College of Nursing (RCN) balloted more than 300,000 members - the most in its 106-year history - on whether to take industrial action with results expected later this week.
General secretary Pat Cullen said: "Our strike action will be as much for patients as it is for nurses - we have their support in doing this."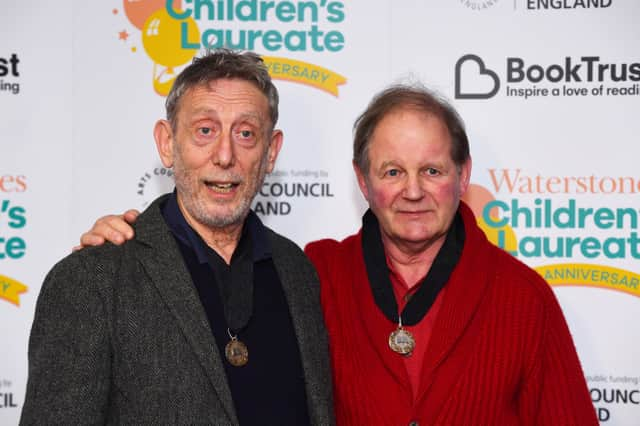 The union is campaigning for a pay rise of 5% above inflation - around 15% - as cost of living pressures soar, while the government has offered a basic annual pay rise of just 4%.
Officials are understood to believe enough members have voted to strike - with action set to begin within weeks, although counting is still underway.
Mr Rosen spent 40 days in a coma after catching Covid-19 in March 2020, suffered a brain microbleed and was left deaf in one ear, blind in one eye, and without feeling in his toes.
Mr Rosen posted on Twitter: "I saw at first hand over three months the work that nurses do. They cared for me when I was in a 40-day coma and wrote a 'patient diary' of all they did to keep me alive.
"Then in the rehab hospital they assisted the occupational therapists and physiotherapists to teach me to walk. I 100% support the strike."
He added: "Nursing is hard physically and mentally. It takes guts, intelligence, empathy and compassion.
"We cannot expect them to do this complex, essential work on low pay and if the pay stays low, there won't be enough nurses being recruited or staying in the job. I support the strike."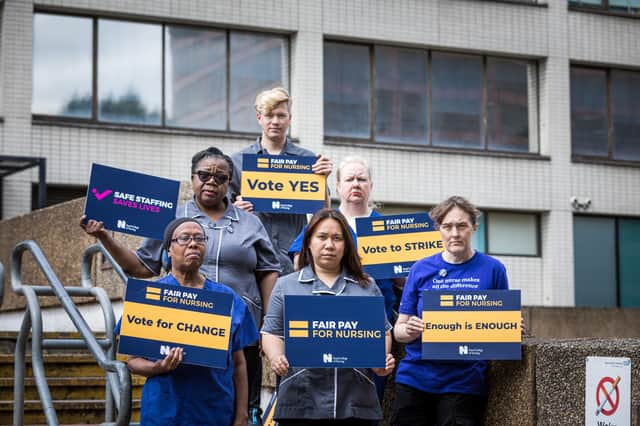 The proposed strike comes as prime minister Rishi Sunak and Chancellor Jeremy Hunt already face the huge challenge of tackling a £50 billion hole in public finances.
Routine operations and non-essential appointments will be disrupted if strikes go ahead, while the UK faces record NHS waiting lists, but emergency care will be prioritised.
A union source told the Observer newspaper: "This will see the majority of services taken out, and picket lines across the country."
In a statement, Mrs Cullen said: "Patients are at great risk when there aren't enough nurses. Huge numbers of staff – both experienced and newer recruits – are deciding they cannot see a future in a nursing profession that is not valued nor treated fairly."
She added: "As we begin action, politicians in every part of the UK will be challenged to back their nursing staff and understand the strength of public support."
The RCN said there are record nursing vacancies and in the last year 25,000 nursing staff around the UK left the Nursing and Midwifery Council register.
Recent analysis showed an experienced nurse's salary has fallen by 20% in real terms since 2010, the union said, stating nurses' goodwill is being "exploited" by the UK governments.
Cabinet Office minister Oliver Dowden said contingency plans were in place in the event of industrial action - but services would be affected.
"We have well-oiled contingencies in place and the Department of Health is across how we would deal with a scenario like this should it arise," he told Sky News's Sophy Ridge on Sunday.
"We will make sure we prioritise the most essential services - emergency services and so on. But of course there would be an impact as a result of a strike like that.
"I would continue to urge nurses and others to resist to going out on strike even if they have voted to do so. We have already agreed quite considerable support for nurses.