Thousands of nurses will begin voting on Thursday on whether to strike over pay, in a move that risks disrupting the NHS this winter.
The union is campaigning for a pay rise of 5% above the RPI inflation rate of 12%, to help support nursing staff through the cost-of-living crisis.
Under the union's proposed figure, the average nurse - who earns roughly £35,600 each year - would get an extra £6,150.
The RCN is also calling for more staff to reduce record waiting lists which have built up during the pandemic.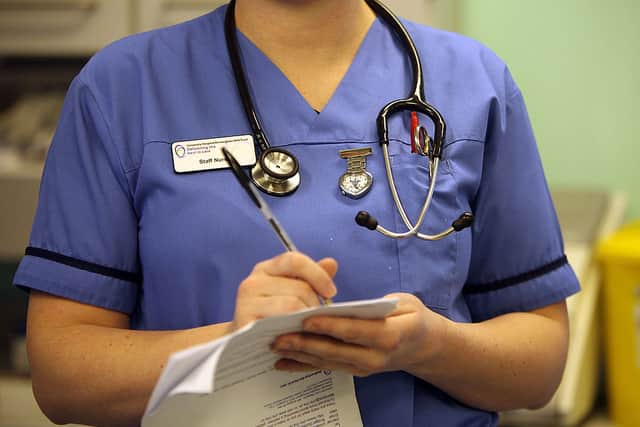 The ballot closes on November 2, 2022.
RCN general secretary Pat Cullen said: "We are understaffed, undervalued and underpaid. For years our profession has been pushed to the edge, and now patient safety is paying the price.
"We can't stand by and watch our colleagues and patients suffer anymore. Though strike action is a last resort, it is a powerful tool for change. And we must demand that change. Enough is enough."
The RCN said new polling carried out by YouGov showed support from two-thirds of the public for nurses taking strike action, while three-quarters of respondents said there are too few nurses to provide safe care in the NHS.
Health workers in other trade unions are also being balloted for industrial action over pay.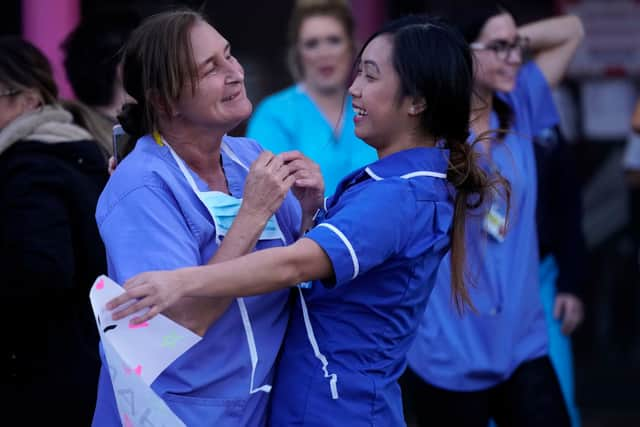 Earlier this year, the government gave most NHS workers a £1,400 pay rise, well below what unions were calling for. The RCN argues this effectively amounts to a pay cut due to inflation.
The union is inviting members of the public to co-sign a letter to Prime Minister Liz Truss, backing its stance.
"Patient care is at risk because of chronic staff shortages, but nursing staff can't afford to join or stay in the profession," added Pat.
"There are tens of thousands of unfilled nursing jobs across the UK. Unless governments start to value and pay nursing staff properly, there will be a further exodus, adding more pressure to an overstretched system."
A spokesperson for the government's Department of Health and Social Care said they hoped nurses would consider carefully the impact any strike would have on patients.
"We value the hard work of NHS nurses and are working hard to support them," the spokesperson said, setting out previous pay rises it had given to the sector.