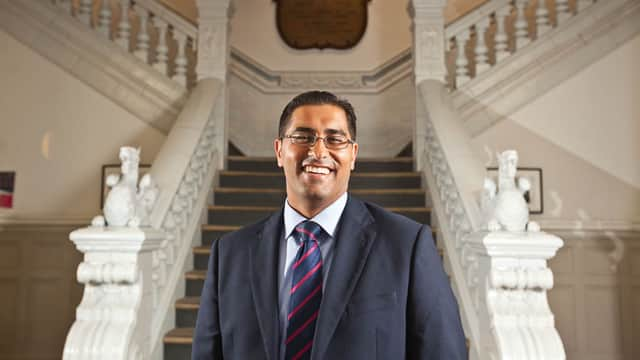 An East Ham sixth form famed for sending more teens to Russell Group universities than Eton has been dubbed the "perfect school" after Ofsted found ZERO areas for improvement.
Newham Collegiate Sixth Form, known as NCS, in East Ham, Newham, who despite serving one of Britain's poorest communities, also manages to send students to elite Ivy League Universities in America, was rated Outstanding in all departments.
In every report, even for the top-rated schools, the inspector outlines where the school still needs to improve. However, in the report for NCS this section was left blank.
The glowing Ofsted report that was published on Friday described behaviour as impeccable, expectations for student success sky high and exams results among the best nationally.
The report read: "Learners at Newham Collegiate Sixth Form Centre benefit from studying in an environment dedicated to academic excellence
"They benefit from their teachers' high levels of subject expertise which allows them to learn, not only the content of their A-level syllabus, but also knowledge beyond.
"Learners benefit from leaders' expertise in preparing them to make successful applications to the most competitive universities and apprenticeship pathways."
It comes as up to two thirds of previously Ofsted rated Outstanding schools were downgraded after being inspected under the new tougher framework since September.
In the last five years, the NCS has sent six students to the very top Ivy League universities in America including Princeton, Harvard and MIT.
They also send more students to the top London universities than any other sixth form in the country and were among 15 state schools that outperformed Eton on Russell Group applications.
Principal Mouhssin Ismail said: "We are immensely proud of being awarded Ofsted's top grade of 'Outstanding' in every category, especially when it is reported that some Outstanding schools have been downgraded under the new more rigorous framework.
"Whilst the Ofsted report does not highlight any areas for improvement, making it almost the perfect Ofsted report, we are not complacent as we are always looking to improve and deliver even stronger outcomes and wide-ranging opportunities for our young people.
"Securing Ofsted's top grade in every category is testament to the dedication, commitment and relentless drive for excellence of all of our teachers.
"Special mention also for our young people who are driven, ambitious, courteous and role models for the school and our entire community."