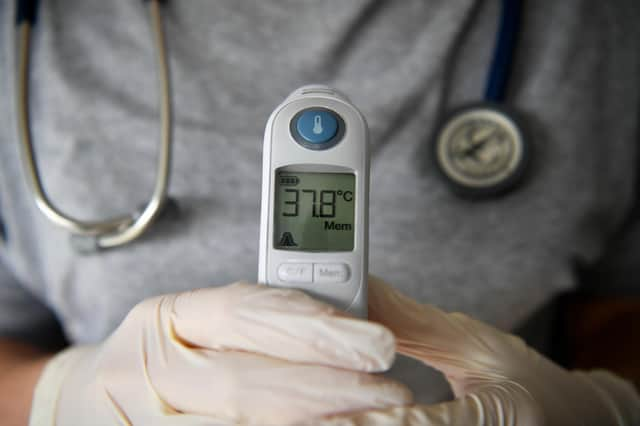 The NHS in England is under increasing pressure, with record waiting lists, extended ambulance delays and rocketing flu patient numbers just some of the challenges facing the service.
Prime Minister Rishi Sunak made addressing the strain on the NHS one of his five pledges in his first major speech of 2023.
Here is the situation at Chelsea and Westminster Hospital:
Flu patients
The latest NHS England figures show there were no flu patients being treated by Chelsea and Westminster Hospital NHS Foundation Trust as of January 1 – in line with the week before.
This is the same as at the start of the winter on November 14.
But across England, flu cases have risen considerably.
An average of 5,105 flu patients were in general hospital beds in the week to January 1, up 47% on the previous week and almost 15 times the number seen between November 14 and 20.
Flu patients in critical care beds have also jumped sharply, up 26% week-on-week from 267 to 336.
Health research centre the King's Fund said: "The NHS was struggling before the rise in flu cases, so there is a lot more needed in resources, funding and investment so that services can deal with the same problems should they arise in the future."
It also encouraged people to take the flu vaccine, which has not been universally taken up by those entitled to the free jab.
Sarah Scobie, deputy director of health think tank the Nuffield Trust, said flu cases were especially high in the week before Christmas and suggested they may have peaked this winter, though it is still too early to draw definitive conclusions.
"There are still difficult weeks ahead for the NHS, as the system struggles to discharge patients from hospital in a timely way," Ms Scobie added.
Ambulance delays
Ambulance delays at A&E departments across the country also reached a new high in the week to January 1.
More than a quarter of patients waited over an hour to be transferred, while 44% of handovers took longer than 30 minutes.
At Chelsea and Westminster Hospital, 2% of the 889 ambulance arrivals took more than an hour, while 11% waited 30 minutes or more.
NHS targets state trusts should complete 95% of all ambulance handovers in 30 minutes, with all conducted in less than one hour.
A handover delay does not always mean a patient has waited in the ambulance as they could have been moved into an A&E department but the handover was not completed.
Speaking to broadcasters during a visit to a school in London, Prime Minister Rishi Sunak said: "We are supporting NHS staff with billions of pounds of extra funding, but in particular this winter, what we want to do is make sure we move people out of hospitals into social care, into communities.
"That is one of the most powerful ways we can ease some of the pressures on A&E departments and ambulances that are waiting too long."
Bed occupancy
As of January 1, 96% of the 661 beds across adult and paediatric general and acute wards at Chelsea and Westminster Hospital NHS Foundation Trust were occupied.
Of the occupied beds, 602 were for adults beds and 31 for children.
Meanwhile, all of the 26 critical care beds were occupied.
NHS national medical director for England Professor Sir Stephen Powis said: "We knew this winter would be one of the most difficult in the history of the NHS and I want to thank staff for all their hard work in caring for and treating so many patients while dealing with record demand on services, including the enormous pressure from flu and Covid.
"The plans we announced last autumn will help ensure we are in the best place possible to provide care for patients at this incredibly challenging time."