Fender has enjoyed a huge surge in popularity in the last couple of years, and is currently touring his successful album 'Seventeen Going Under', which is also the name of the tour.
With his performance in London tomorrow, are tickets still available?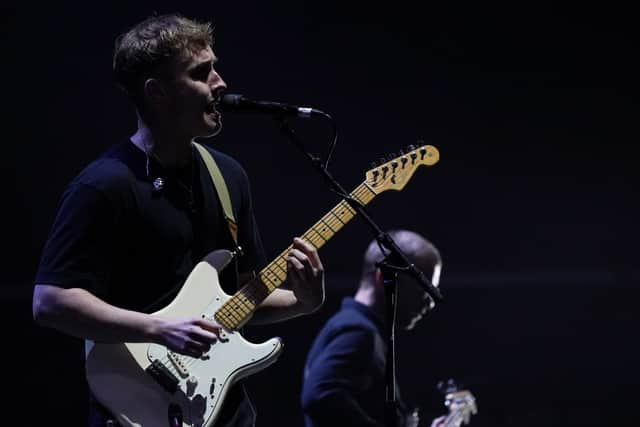 When is Sam Fender performing in London?
The Hypersonic Missiles singer is heading to London for one performance, and will be performing at the well-known Finsbury Park on 15 July 2022.
Fender has previously performed in London, and played at the O2 Academy in Brixton as part of his 'Hypersonic Missiles' tour.
This headline show in London will be Fender's largest headline show to date.
What is the venue map?
How do I get tickets to his London performance?
Due to his meteoric rise to fame over the last year or so, and being one of the most in-demand musicians in the UK, tickets for his Finsbury Park performance are sold out on Instagram.
You can purchase tickets on Viagogo. The cheapest singular ticket is £104.
Tickets for this event are labelled as 'low availability' so be sure to get yours quickly.
What are the set times?
Main stage
Rachel Chinouriri - 3:30pm - 4:10pm
Nilufer Yanya - 4:30pm - 5:10pm
Declan McKenna - 5:35pm - 6:25pm
Fontaines DC - 6:55pm - 7:55pm
Sam Fender - 8:35pm - finish
John O'Keefe Low Lights Stage
Kay Greyson - 3:50pm - 4:25pm
Heidi Curtis - 4:45pm - 5:20pm
Stone - 5:45pm - 6:20pm
Goat Girl - 6:45pm - 7:20pm
Beabbadoobee - 7:45pm - 8:45pm
Who are the special guests?
Fender won't be alone at Finsbury Park, and is set to be joined on stage by some special guests.
What are some rules imposed?
Ahead of his performance, some rules have been imposed. Here they are: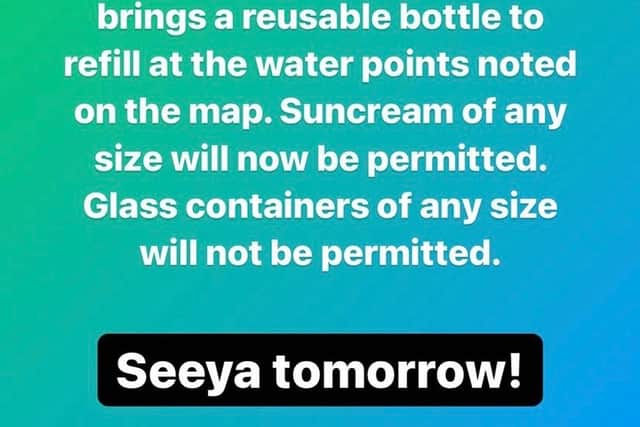 What is a possible set list?
According to setlist.fm, a possible setlist for Sam Fender's set at Finsbury Park could be:
Will We Talk?
Getting Started
The Borders
Mantra
Spice
Howdon Aldi Death Queue
Get You Down
Spit of You
The Dying Light
Seventeen Going Under
This setlist was compiled from his performance at the Emirates Stadium in London on 4 June 2022.
Who is Sam Fender?
Sam Fender is an English singer, songwriter, and musician.
Prior to becoming a nationwide sensation, he released several singles independently, being named one of the BBC's Sound of 2018.
Fender then signed to Polydor Records and released 'Dead Boys', in November 2018.
In September 2019 He released debut album, Hypersonic Missiles, which entered the UK Albums Chart at number one.
The 27-year-old has enjoyed great success recently, and has won five Brit Awards, including one this year at 2022 awards, winning Best Rock/Alternative Act beating the likes of Coldplay and Tom Grennan.
The New York Times, one of the world's biggest publications, say that Fender is fast becoming one of the UK's biggest rock acts.
His song 'Play God' was also featured on the FIFA 19 soundtrack.
That song, 'Play God' interfered with the star meeting with Ariana Grande, who asked him to to be in the music video for her hit song "Break Up with Your Girlfriend, I'm Bored", but he had to turn it down as he was shooting a video for "Play God" on the same day.