From Peter Pan to Cinderella: Best pantomimes in London this Christmas 2023
The London Palladium and the Hackney Empire are among the theatres staging extravagant pantomimes this Christmas.
"He's behind you!" Yes it is that time of year again - pantomime season!
This Christmas, a whole host of familiar faces and stories will return to the stage, with many families making the trip to London to see one of the many shows on offer.
From larger scale productions like Peter Pan at the London Palladium to more local performances like Jack and the Beanstalk at Stratford East, we've rounded up some of the best pantomimes in London this Christmas season.
Peter Pan at the London Palladium
London Palladium, 8 Argyll St, W1F 7TF - December 9 2023 to January 14 2024 Tickets from £25 to £95
Peter Pan is flying to the London Palladium this Christmas, the ultimate pantomime adventure on the London West End featuring Jennifer Saunders as Captain Hook and Julian Clary as seaman Smee.
Join Peter, Wendy, Tinker Bell, and Captain Hook on a thrilling journey to Neverland, where magic, adventure, and laughter await. With dazzling performances, enchanting sets, and a sprinkle of fairy dust, this production promises a joyous and unforgettable holiday treat.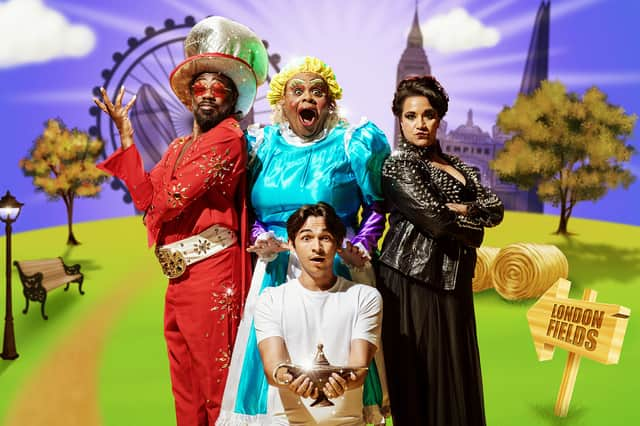 Aladdin at the Hackney Empire
Hackney Empire, 291 Mare Street, E8 1EJ - November 18 to December 31 2023 Tickets from £10 to £45
Get ready for a magical adventure as the beloved tale of Aladdin takes the stage in a dazzling pantomime at the Hackney Empire. Join Aladdin, the Genie, and a whole cast of colourful characters as they journey through a world of wishes, wonders, and laughter. Featuring Clive Row as Widow Twankey, expect a colourful cast ready to dazzle you with an enchanting story.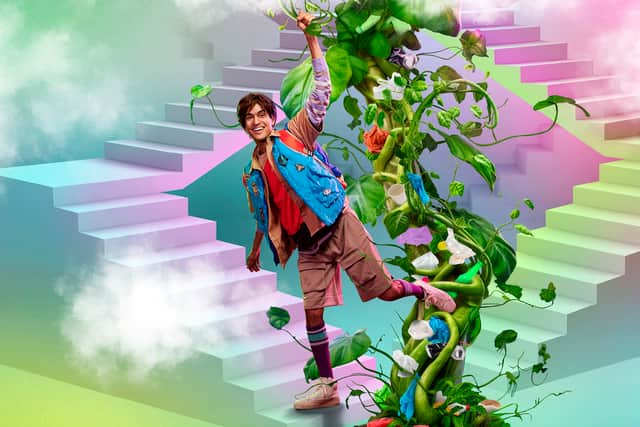 Jack and the Beanstalk at Stratford East
Theatre Royal Stratford East, Gerry Raffles Square, Stratford, E15 1BN - November 18 2023 to January 6 2024 Tickets from £10 to £37.50
Discover this East London production's hilarious take on the much-loved story Jack and the Beanstalk. This year's pantomime at Theatre Royal Stratford East has been written by Anna Jordan, who has an impressive array of tv credits including Killing Eve and Succession. Why not grab some magic beans and take a trip out east for an evening of laughs and family fun?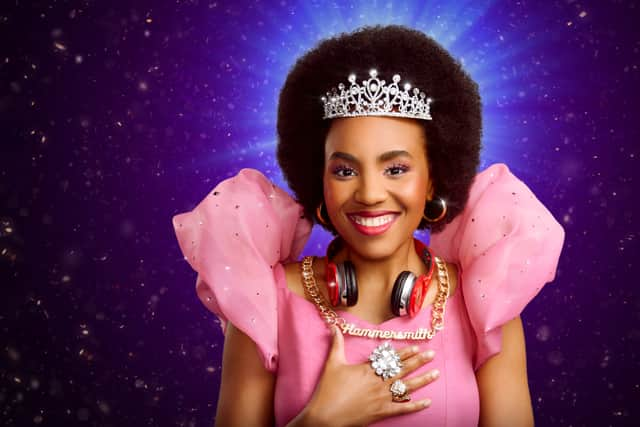 Cinderella at the Lyric Hammersmith
Lyric Hammersmith Theatre, Lyric Square, King St,W6 0QL - November 18 2023 to January 6 2024 Tickets: From £10
Get ready to be swept off your feet as the classic tale of Cinderella comes alive in a fantastic pantomime at the Lyric Hammersmith Theatre. The traditional story has been reimagined by composer and comedian Vikki Stone promising "sass and magic, rip-roaring comedy, live music and chart-topping hits."
So get ready for the ball as everyone is invited to this party in Hammersmith.
Dick Whittington at the Richmond Theatre
Richmond Theatre, The Green, Richmond, TW9 1QJ December 9 2023 to January 7 2024 Tickets from £13
Join Dick Whittington and his furry friend as they journey to London seeking fame and fortune, encountering hilarious characters and unexpected challenges along the way.
Writer, actor, comedian, radio and television presenter Paul Merton will be stepping out from behind the iconic Have I Got News For You desk and joining the cast in the role of Sarah the Cook. He will be joined by comedian Suki Webster as Suki the Sweet Maker, musical theatre performer Wendy Mae Brown as Spirit of the Bells and West End star Vivien Parry as Queen Rat.