With the clocks going back and the evenings getting longer, it means November is here.
From the London Jazz Festival to Glide at Battersea Power Station, there's something for everyone this weekend, November 11 to 13.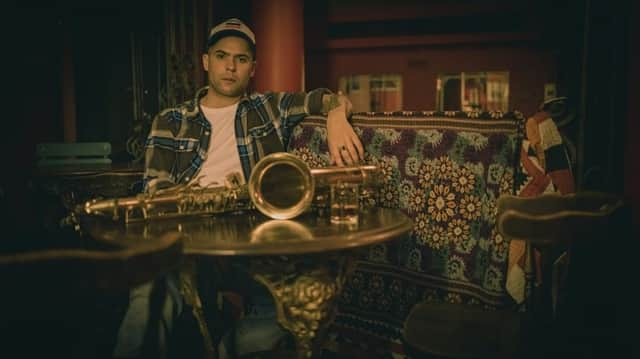 London Jazz Festival
Various locations, Cadogan Hall, Southbank Centre November 11 to 20 Ticket prices vary
This weekend, venues across the city will be filled with the music from the biggest names in jazz as part of the EFG London Jazz Festival.
The renowned festival turns 30 this year, and is celebrating with its biggest ever line-up: 2,000 artists in over 70 spaces across the capital
This weekend, look out for performances from saxophone royalty Binker Golding at the Southbank Centre, Fatoumata Diawara at the Royal Festival Hall and Ron Carter at Cadogan Hall.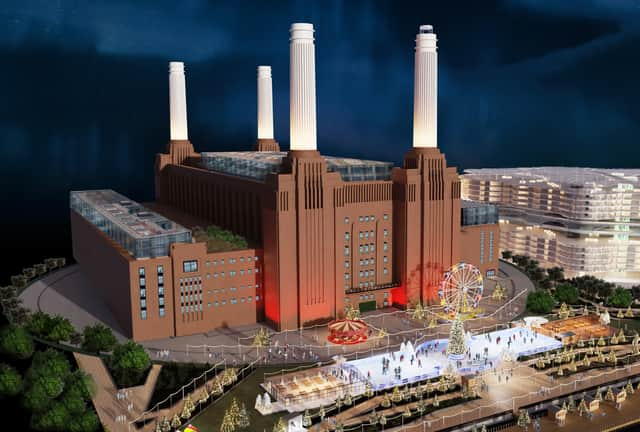 Glide at Battersea Power Station
Battersea Power Station, Circus Road West, Nine Elms, SW11 8EZ Opens November 11 Tickets: Adults £12 Children £8
Glide at Battersea Power Station, London's first riverside ice rink opens to the public this weekend, featuring three interconnecting rinks and a 30ft Christmas tree as its centrepiece.
For those looking for a romantic date night or a family day out the rink provides festive fun for everyone.
Off the ice, there is plenty to enjoy including a selection of vintage-style fairground rides, live entertainment, photo booths and a selection of food and drink venues inside the newly renovated Battersea Power Station.
London Korean Film Festival
Various locations Till November 17 Tickets: From £10
The London Korean Film Festival (LKFF) returns to cinema screens for its 17th edition this month with the biggest programme dedicated to Korean cinema outside of the country itself
Festival highlights include Choi Dong-hoon's 'Alienoid', a special screening of Choi Dong-hoon's crime caper 'The Thieves', Jeong Ji-yeon's psychological thriller 'The Anchor' and the closing film Kim Han-min's follow up to 'The Admiral: Roaring Currents' (2014), 'Hansan: Rising Dragon' closes the festival.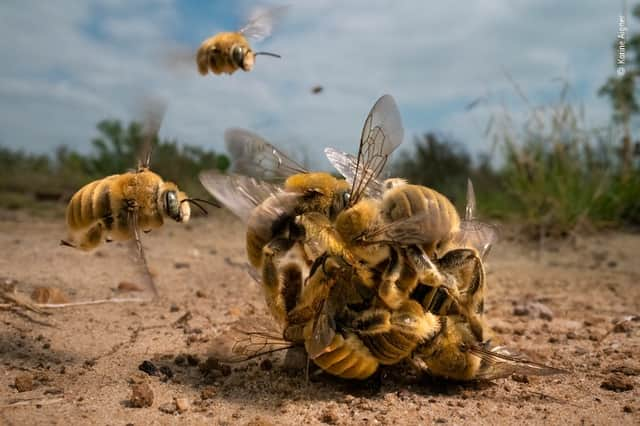 Wildlife Photographer of the Year
Natural History Museum, Cromwell Rd, South Kensington, SW7 5BD Till July 2 2023 Tickets: £17
The renowned and celebrated annual wildlife photography competition exhibition returns to the Natural History Museum for its 58th year.
The exhibition features images of the most extraordinary species on the planet captured by professional and amateur photographers.
This year's winner is American photographer Karine Aignerwas with her remarkable image of a buzzing ball of cactus bees spinning over the hot sand on a Texas ranch.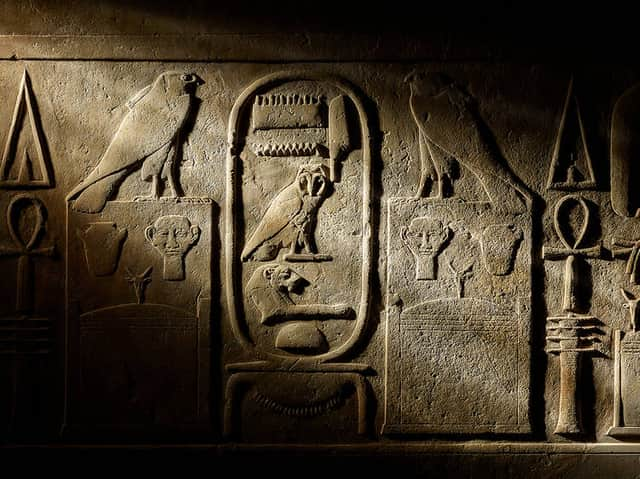 'Hieroglyphs' at the British Museum
British Museum, Great Russell St, WC1B 3DG Till February 19 2023 Tickets Adults £20
Marking 200 years since the decipherment of Egyptian hieroglyphs, this exhibition takes you through the trials and hard work that preceded, and the revelations that followed, this ground-breaking moment.
With objects on loan from around the world – including 'The Enchanted Basin', a huge black granite sarcophagus, this immersive exhibition will help you to unlock one of the world's oldest civilisations.