A Holywood A-lister appeared to stop by Grind Coffee's new St Pancras Station location this week. Commuters passing through the railway hub no doubt took a double take as a George Clooney lookalike visited the venue.
The coffee brand opened a store in London's St Pancras Station at the end of April. Marking the 15th UK store, the company had its start in the capital over a decade ago.
Its new St Pancras location saw the brand return to its home city to open a new branch in a commuter hot spot. In what was once a Nespresso Boutique, Grind has now taken over the space.
In honour of the new location, Grind hosted a welcome party and even invited a Clooney lookalike in a nod to the spot's former occupant. As Nespresso customers will know, the Hollywood star has been the face of the brand for many years.
Dubbed "George Clone-ey" by the brand, the lookalike personality marked the official opening of the store. Of course caught the eye of commuters as they passed the Grind St Pancras location, as they tried to recognise his familiar face.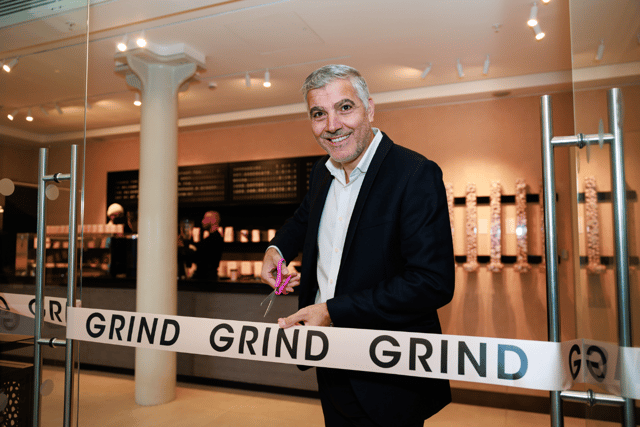 Following the impersonator's visit, Grind is continuing its new store celebrations with customers as it is offering a free coffee to customers from today (May 23) until Friday (May 26). The first 100 customers every day this week will be treated to a free brew.