The Eat and Drink Festival has returned to London's Olympia and this weekend is your final chance to visit.
Packed full of live demonstrations from top chefs, good street food and marvellous mixology, there is something for everyone.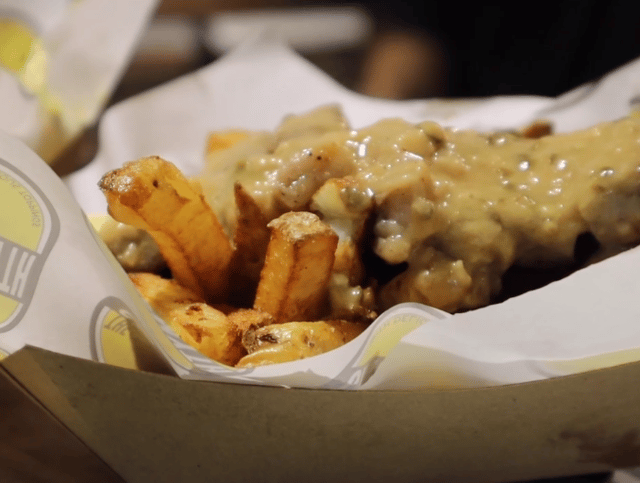 Described as "the UK's favourite indoor food festival", Eat and Drink celebrates all the best of modern cuisine, mixology and independent produce all under one roof.
Hosted at the Olympia Exhibition Centre, in West Kensington, visitors will find their taste buds tantalised as they discover new skills and dishes as well as wines, beers and spirits.
Attendees can watch celebrity chefs from Rosemary Shrager to Melissa Helmsley cook their favourite dishes, before shopping for fresh, artisan produce and delicious drinks pairings.
The festival, which opened on March 11 and closes on Sunday, March 27, has something for everyone - from the Artisan Producers' Market, to the Eat & Drink Stage and the Great Eat.
One sparkling wine and oyster seller said he came to the festival to promote the shellfish, which he called "the most sustainable food source in the world"'.
Louis Keen, owner of Chipsmith, had on offer an array of steak and chips.
He said: "Our classic cheesy chips have been on the menu from day one. They involve parmesan, truffle mayonnaise and chives."
While Barnaby from Riverford Organic, a sustainable, seasonal food delivery service, said: "We encourage people to step away from supermarkets, support farmers and eat seasonal produce like we used to in the good old days."
And Dan Twiddy, from Fudge Kitchen, promised: "Once you've tasted our fudge, you'll never go back - it's the best there is!"