Up and coming musician Bud E Kers performed at iconic north London venue The Water Rats.
Born Eddie Hickman is a rising musician in London, he describes himself as "a singer, songwriter and producer bringing original indie, blues riffs, soulful vocals and hip hop beats to your ears".
London World headed to the venue in Kings Cross to hear Mr Hickman play his first live gig.
The Water Rats boasts an incredible history of London debut shows, including Bob Dylan in 1962, the Pogues in 1982 and Oasis in 1994.
Eddie, who is originally from Wiltshire, defines his style as "rolling folk".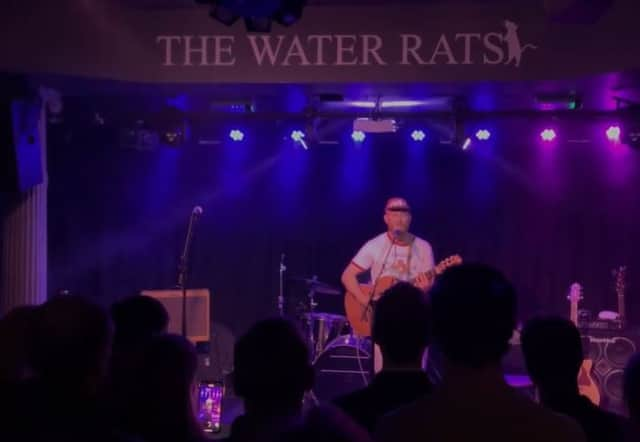 "I've been in London for 10 years and I've been an artist for as long as you want to constitute being an artist," he said.
"I think a bit of folk inspiration - rolling folk riffs, strums with a bit of a blues lick and a hip hop feel with soul vocals is my kind of thing."
But don't expect to hear cover at his shows.
He said: 'I write all my own songs.
"I dislike covers, but I'm not against them - I just don't want to bastardise the originals that came before me."
Bud E Kers hopes to be playing many more gigs across London in the near future.