Barbie movie: Themed corner shop is coming to London this month
The Barbie movie comes out on July 21, starring Margot Robbie and Ryan Gosling.
Ahead of the release of the hugely anticipated film by Greta Gerwig, a Barbie-themed corner shop is coming to London this week.
Snack brand Proper is launching its pop-up shop in Shoreditch from Thursday July 20 to Sunday July 23 to celebrate the new release.
Visitors can stroll through the popcorn-filled aisles, while enjoying the ultimate Barbie party with guest DJs.
You can pamper yourself in the hidden 'glow up' room offering up Barbie nail art and tooth gems, and enjoy special voguing performances.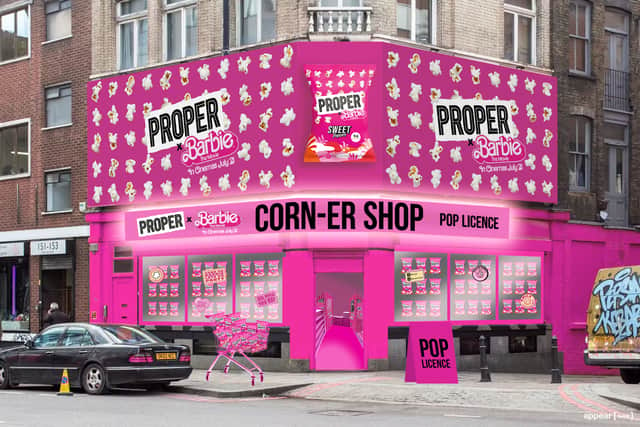 Proper is launching limited edition Movie sweet popcorn packs and the brand will also wrap London buses in its distinctive pink popcorn pattern.
You can find the Proper X Barbie-themed corner shop at 148 Shoreditch High Street, Shoreditch, E1 6JE.
The shop will be open from July 20 to 23 between 12pm and 7.30pm daily.