West Ham plot £25million raid for Spurs linked international midfield star
Texan Juventus star Weston McKennie is currently being eyed up by West Ham United, despite there being a £25 million asking price for the midfielder.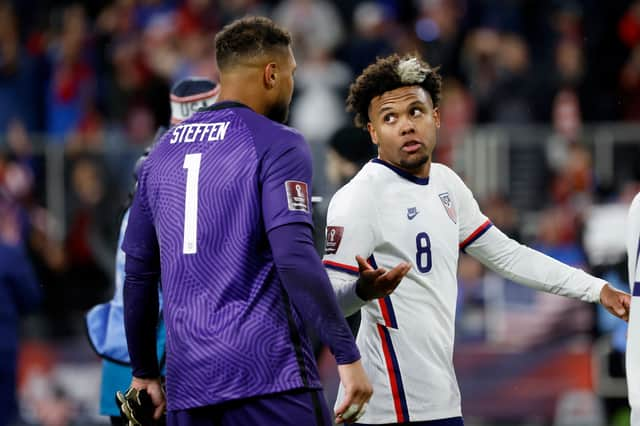 The Hammers most recent venture saw them steal the show against Liverpool, taking the victory 3-2 thanks to goals from Pablo Fornais, Kurt Zouma and an own goal from Liverpool's goalkeeper Alisson Becker.
However, the Glaswegian manager still has a long way to go before the end of the season and will most definitely be looking for fresh signings in the January transfer window if he is to keep up the phenomenal Premier League and Europa league success.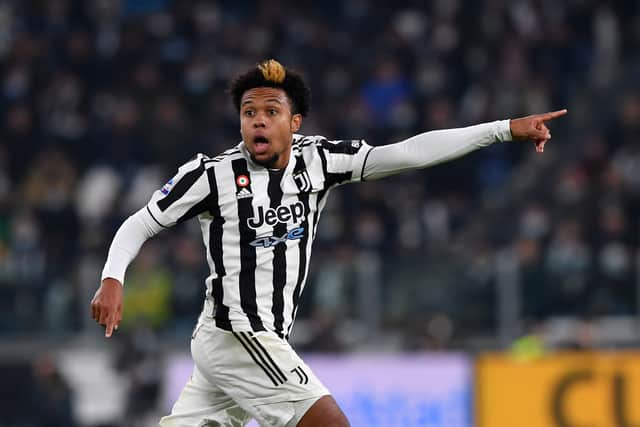 According to reports from the Italian outlet Calciomercato.it, West Ham have expressed their interest in signing the American footballer, Weston McKennie, and are 'not scared' of the possible asking price.
Calciomercato have revealed that this news comes after the Hammers were found to be 'asking for information' about the USA international.
McKennie has not voiced any opinion on the matter so far, so it will be seen whether the Texan midfielder has any intention of moving into the Premier League.
Who is Weston McKennie?
McKennie was born in Washington, United States, but began to play football during his three year period in Germany when his Father was stationed at the Ramstein Air Base.
The 23-year-old started playing for his local side FC Phönix Otterback in 2004 before joining the youth system of Major League Soccer side FC Dallas on his return to the States.
In 2016, was offered his first professional contract with the Bundesliga side FC Schalke 04, and after a year in their Academy was promoted to the first team squad.
During the 2017/18 season, the midfielder cemented his place as a member of the Schalke first team making over 22 appearances for the side.
In 2020, McKennie joined the Serie A side, Juventus on a year-long loan and became the club's first ever player from the United States.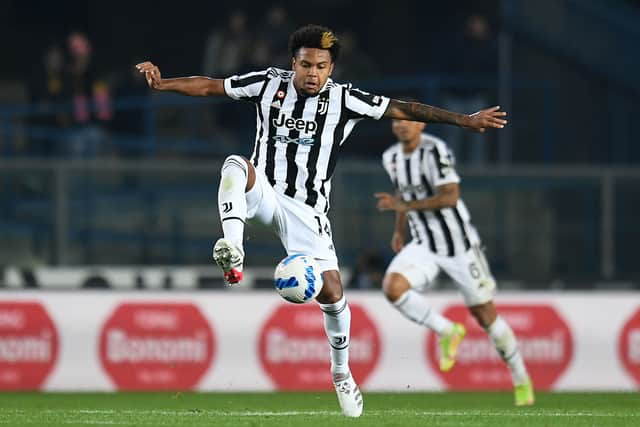 The contract of the loan also offered Juventus the option to make McKennie a permanent feature of the Italian side if they wished. Juventus exercised this option in 2021 and purchased McKennie for £15.5million on a four-year contract.
The midfielder has played with various United States youth teams and in November 2017 earned his first senior callup for the USA's friendly against Portugal, scoring on his debut.
He has made 28 appearances for his country with eight goals to his name.
The American player is very much known for his versatility on the pitch. At FC Schalke, he played midfield, centre-back, full-back and even striker. His primary position is a box-to-box midfielder or a deeper defensive role.
McKennie has an exceptional work rate and strong defensive skills which enables him to win the ball back easily. His passing allows him to dictate the passage of play and push the ball forward from deep-lying positions in midfield.
Who else is interested in signing him?
The Hammers are not the only Premier League side to hope to grab their hands on the versatile midfielder.
Tottenham Hotspur have previously stated their desire to purchase the Juventus star. Antonio Conte has previously been tipped by Calciomercato to attempt a purchase of the midfielder and is not phased by the £25 million asking price.
McKennie's contract with Juventus does not technically end until 2025 but it remains to be seen if an offer is made more appealing to the Serie A side and they let their first American player go.
During the summer, Aston Villa had also been linked with a potential signing of McKennie.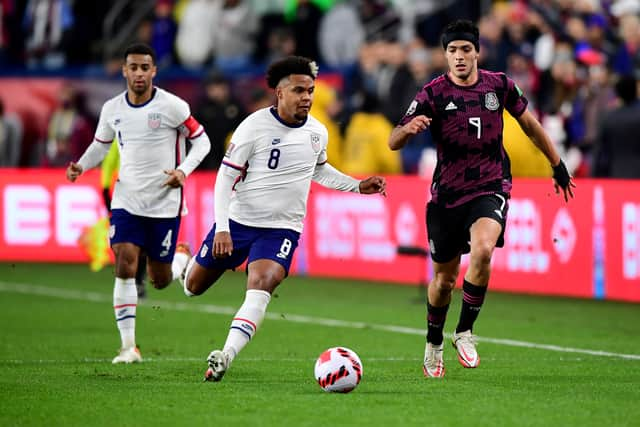 Calciomercato have also stated that Villa are keen to relaunch their bid for the Juventus player in January, and as McKennie has been struggling with form since his transfer, it does not seem unlikely that a move will take place.
Villa have been trying to add more depth and quality within their midfields as they have attempted to sign players such as Emile Smith-Rowe and James Ward-Prowse, but fans must now wait to see which side is able to sign the deal with the American international first.
What do the fans think?
Fans have had mixed reactions with many stating that the move is far more beneficial for the club than it is for the player.
@cscbullcity tweeted "Kinda good bc high quality competition but best West Ham do is Europa League, I like him playing in Champions."
@Kelvin_Loyola tweeted "From Juventus to West Ham? Is like being in the Empire State Building and being moved to an East Baltimore ghetto."
@DylanCuellar7 however tweeted "Now this is a fantastic move for him."
A message from the editor:
Thank you for reading. NationalWorld is a new national news brand, produced by a team of journalists, editors, video producers and designers who live and work across the UK. Find out more about who's who in the team, and our editorial values. We want to start a community among our readers, so please follow us on Facebook, Twitter and Instagram, and keep the conversation going. You can also sign up to our newsletters and get a curated selection of our best reads to your inbox every day.