An animal rights charity has called for "positive role models" after the shamed football star Kurt Zouma was banned from keeping cats for five years after abusing his own pets.
West Ham player Zouma, 27, was sentenced to 180 hours community service for causing unnecessary suffering after his brother filmed him kicking and hitting his cat and posting the sickening footage online.
The French international and his brother Yoan Zouma, 24, had pleaded guilty at an earlier hearing at Thames Magistrates' Court following an RSPCA investigation after the video went viral.
Arriving at court today (Wednesday, June 1), Zouma was greeted by a crowd of press, including one person in a giant cat costume.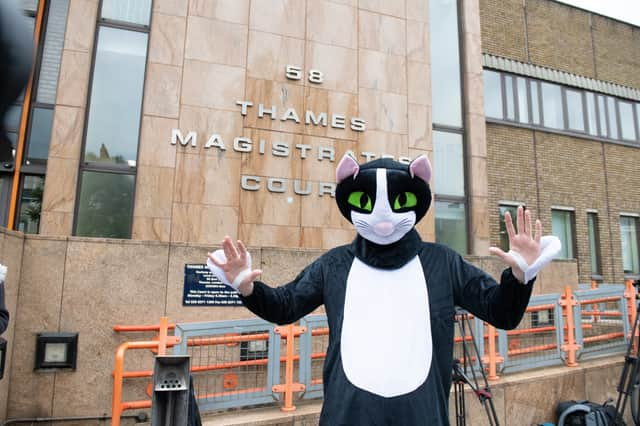 His brother was sentenced to 140 hours community service and a five year pet ban.
Sentencing them, District Judge Susan Holdham said: "Those cats look to you for their care and needs but you did not provide for their needs but caused them unnecessary suffering for your own amusement."
She described the incident as "disgraceful and reprehensible" and added: "As a public figure you must be aware that others look up to you and many young people aspire to emulate you."
Speaking after the hearing, RSPCA chief inspectorate officer Dermot Murphy said: "We are pleased there has been swift justice in this awful case and our focus now is matching these beautiful cats to the loving homes they deserve."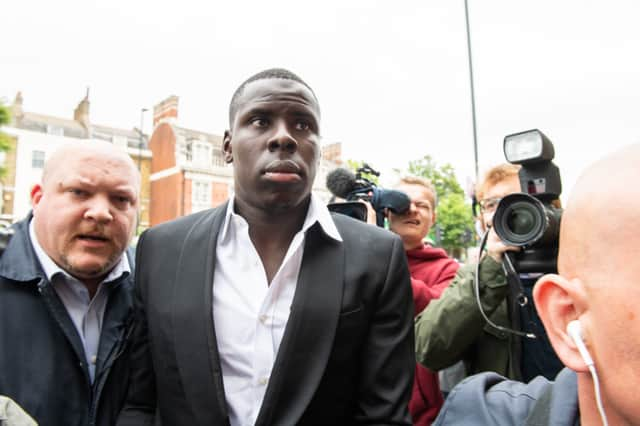 He added: "This case sends a really clear message that animals should never be treated like this, and posting videos of animals being harmed on social media for likes is abhorrent.
"We believe teaching children to treat animals with kindness will lead to a more compassionate society.
"We need positive role models to help us do that."
The brothers were also ordered to pay £8,887.03p to cover the RSPCA legal costs and a £95 victim surcharge.
In a statement, a West Ham club spokesman said: "West Ham United wishes to make clear that we condemn in the strongest terms any form of animal abuse or cruelty.
"This type of behaviour is unacceptable and is not in line with the values of the football club. Within 48 hours of the footage emerging, we fined Kurt the maximum available to the club. Every single penny of this money is now with a number of deserving charities, all dedicated to animal welfare.
"Kurt admitted at the earliest opportunity that what he did was wrong. He has apologised without reservation.
"We hope that now the court has reached its decision, everyone will allow Kurt the chance to learn from his mistake and move on."