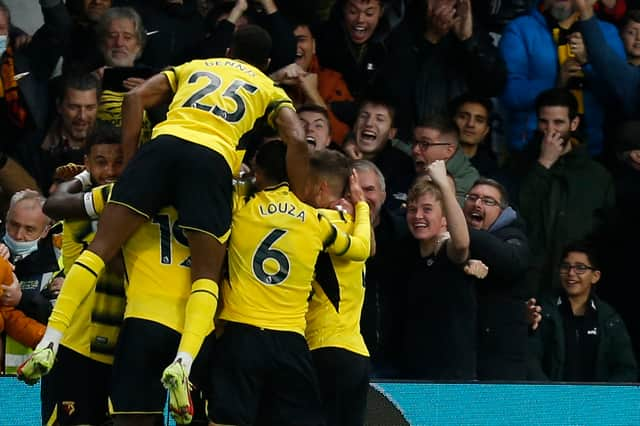 Watford produced an electric performance to beat Manchester United 4-1 at Vicarage Road and hand Claudio Ranieri his first home win as manager.
Former Manchester United striker Josh King and Senegal international Ismaila Sarr, who missed a penalty early on scored a goal each to put Watford 2-0 up in the first half.
Rarely seen Donny Van De Beek attempted a fight back early on in the second half but a red card to captain Harry Maguire swinged it back to Watford with João Pedro and Emmanuel Dennis scoring two second half goals to earn a memorable victory for the Hornets .
What both managers said after the game
Watford manager Claudio Ranieri said: "I was confident before the match that my players are good players and they just have to understand the Premier League.
"We are very satisfied with the performance and results it was really incredible."
Ole Gunnar Solskjær who has seen his side lose their last two away games is adamant its only a matter of time before he turns it around.
He said "I always have belief in myself but at the moment it's a difficult time for us but I believe that we can turn this around.
"I understand the fans who have supported the club all their lives and we have had difficult time since Sir Alex left and I understand them and they have the right to show their frustration."
Heroes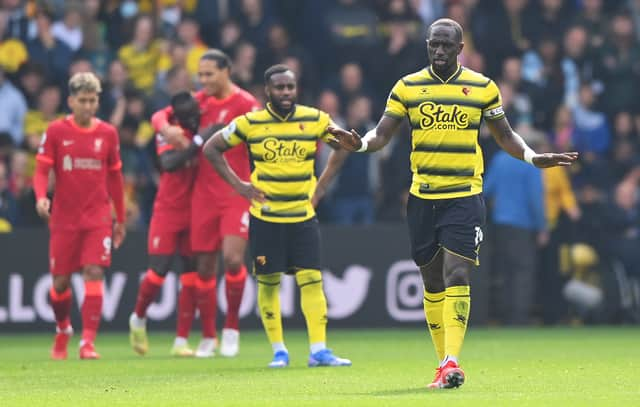 Ahead of the game Claudio Ranieri tasked his players to look up to Moussa Sissoko and and give it their all like the French midfielder has done since he arrived at Vicarage Road.
The former Tottenham midfielder has been brilliant and proved why he has been handed the captains band despite only arriving at the club this summer.
In what was a brilliant afternoon for the Hornets, Sissoko's determination and energy proved too strong for the combination of McTominay and Matic in midfield for Manchester United. A solid display on the day they needed it.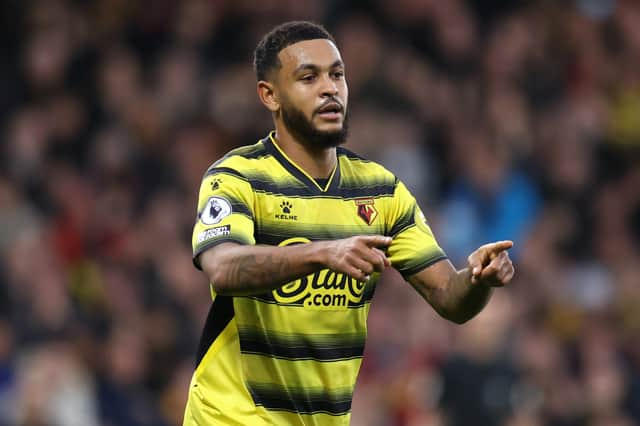 The former Manchester United man opened the scoring at Vicarage Road and led the line well in a memorable evening for Claudio Ranieri's men.
When Ranieri took over this side, there were genuine concerns on where the goals would come from but they had four different scorers against United and King was the heartbeat of the forward line.
He pressed, ran and hurried the United back line in an absorbing evening that eventually led to a magnificent result for his side.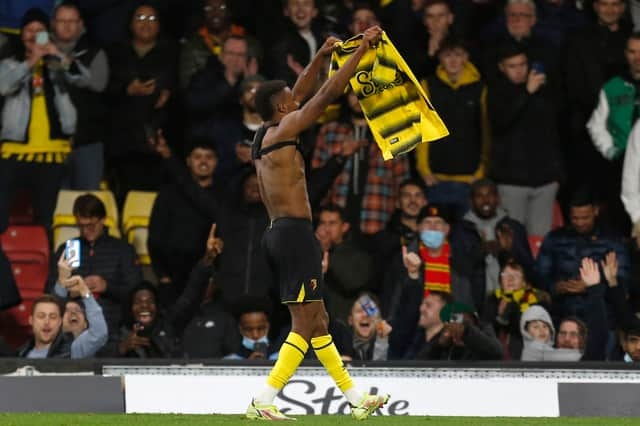 The Nigeria international got a goal and an assist but it was his overall performance that impressed the Watford fans at Vicarage Road. He was tireless in and out of possession and exemplified the fight and skill that was needed on the day.
Today's goal was his fourth of the season and his assist was the fifth in what has been a brilliant start to life in the Premier League.
Villains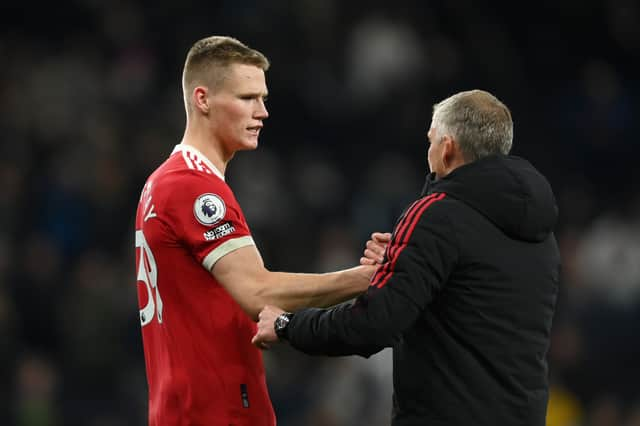 Often one of the most consistent players for United under Ole Gunnar Solskjaer, the Scot was casual on the ball and needed David de Gea to bail him out early on by saving a penalty from Ismaila Sarr.
He then kept on giving the ball away easily which eventually culminated in a one sided first half dominance for Watford who ended the first 45 minutes 2-0 up.
Scott didn't show up in the second half with his place taken up by the rarely seen Donny Van De Beek.
Brilliant on international duty Maguire was sent off for two avoidable booking today. He pull Ismaila Sarr for his first booking and the a lapse in concentration lead to a heavy first touch and eventually meant he dived into a tackle with Tom Cleverley for his second booking.
Maguire has been another brilliant servant of Solskjaer but his recent performances have been disappointing and it's hard to see how the Norwegian can turn things around without his captain and his most trusted lieutenant.
Player ratings