Tottenham v Leicester: Premier League game postponed following Covid outbreak
Tottenham's wait for a return to the Premier League will have to wait a bit longer.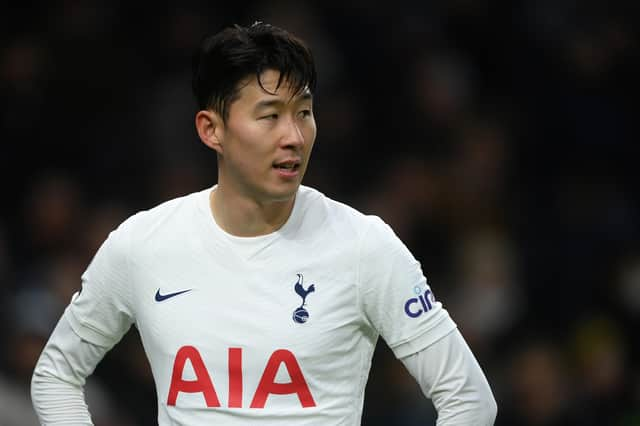 Son Heung-Min of Tottenham Hotspur looks on during the Premier League match (Photo by Mike Hewitt/Getty Images)
Tottenham's match tonight against Leicester has been postponed due to a Covid outbreak in the Foxes' squad.
The fixture will be the fourth Premier League clash that has been cancelled due to the quick-spreading Omicron variant, which has threatened to disrupted Christmas festivities.
Earlier in the week, Leicester boss Brendan Rodgers had called on the Premier League to postpone their game as a number of his players were isolating.
Brendan Rodgers the manager of Leicester City conducts media interviews (Photo by Michael Steele/Getty Images)
The Leicester City boss said ahead of the game: "We have looked at it but unfortunately for us we weren't granted dispensation.
"It is disappointing because as a team and a club we have always wanted to support all the measures.
"But since then we have picked up more injuries.
"They are not Covid-related but they are because players are picking up injuries because we can't rotate the team and the squad because of the number of players we already have out."
"Yeah, last week was terrible," the Italian said.
"It was terrible because the government decided – I also think in the right way but its improving.
"On Wednesday, if you remember I had a press conference and I said it was very difficult to speak about football today, and then we had Thursday, Friday, Saturday without training sessions.
"But Sunday, the government reopened our training centre and we started again to work with not many players, because we also had problems with U23s.
"We started with 13 or 14 players. But today we had training with 16 players and more young players."