The nature of the sensational performance and the win means Spurs have gone above Arsenal into fourth place, even if it's just momentarily.
What will gladden Antonio Conte is that the solid performance and win will send a statement to opposing teams that Tottenham mean business, and will be in the race for the top four till the end.
The only down side to the win was that striker Harry Kane did not find the back of the net. It's quite rare to have Spurs score five without a goal from their England striker.
Ben Davies, Matt Doherty, Emerson Royal, Son Heung-min and Steven Bergwijn stepped in to seal the win for Spurs on a day they were simply splendid.
Harry Kane went home with an assist but he's scored 12 Premier League goals and is playing with a smile on his face. The three time Premier League Golden Boot winner has just been crowned the Player of the Month for March.
His manager is delighted with the way he drops in between the lines and the energy with which he attacks every training session.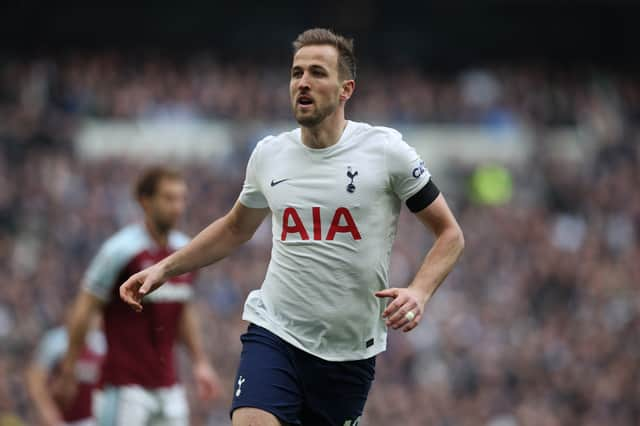 What Antonio Conte said about Harry Kane's form at the moment
The excited Tottenham manager revealed he was delighted with Kane's attitude and performance and it was because of his work attitude that Spurs were going places.
Antonio Conte added: "Honestly when the game finished I went into the pitch to thank my players and Harry. I said to Harry that I was disappointed for only one thing and that was because he did not score because he played an amazing game.
"It's very difficult to describe this player. I'm happy for him because we're talking about a world class striker. He deserves the best because he is a great worker, a hard worker, and this is not normal.
"Usually the players that have talent many times don't like to work hard because they have talent. In my career I didn't have great talent and for this reason I worked hard. But what I liked about him from the first time was his availability.
"He was a big example to his team-mates. When you see him work in this way, you have the desire to work and work very hard.
"For this reason I want to tell him thanks because he is a good example. I hope to give him satisfaction because I think he's enjoying this style of football. Every player is improving and for this reason Tottenham is going up and up."