To do that, he could look to offer Romelu Lukaku to Spurs when and if the Belgian returns from his loan spell at Inter Milan.
Here is what has been reported in Italy about the potentially massive transfer deal, which appears to have a lot of moving pieces:
Chelsea boss wants Kane and will offer Lukaku in exchange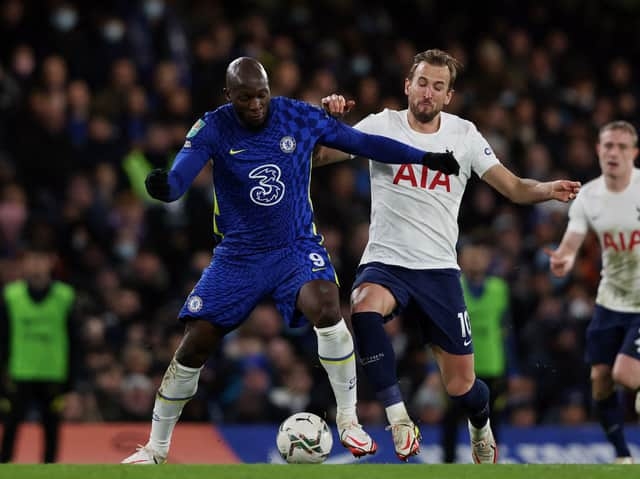 Per Calciomercato, Graham Potter "really likes" Harry Kane and would "like to get his hands on him" at the end of the season.
The publication claims that the Chelsea boss would be willing to offer Lukaku plus a "cash balance" in exchange for the England skipper.
However, there appear to be a few issues with that plan that mainly centre around the Belgian's current loan spell at Serie A side Inter Milan.
Lukaku's move to the San Siro is only for the length of the season but the report claims that he will "remain in Milan next season" unless he "has second thoughts".
Apparently, Lukaku's future is dependent on "redemption options" in his contract and Inter are "unlikely to miss the chance" to extend his time with them.
As for Kane, his current Spurs' contract is due to expire at the end of next season (June 2024) and links to other Premier League clubs like Manchester City and Manchester United have remained fairly frequent throughout recent transfer windows ever since the summer of 2021.
Who is worth more - Harry Kane or Romelu Lukaku?
While Harry Kane is contracted to Spurs until the summer of 2024, Lukaku's Chelsea contract is much longer and he is tied to the Blues until the summer of 2026.
Currently, Transfermarkt values the Belgian striker at £63 million, which is £27 million less than his highest ever market valuation of £90 million in July 2018.
As for Kane, his current valuation on the same site is £81 million and that is a whopping £54 million less than his highest ever value of £135 million from the summer of 2018.
That means that if Chelsea were to offer Lukaku plus the balance between their valuations it would still cost them £18 million.
Both players are 29 years old with Lukaku the older of the pair by just over two months.