With one of the tightest relegation battles in recent years playing out, Palace think they will be better off with a change of manager, and Vieira was handed his P45 on Friday. Former Palace chief Jordan was not impressed by the decision, telling talkSPORT: "It's a strange decision. Yes they're 12th, three points above the relegation zone. But when I watch Palace, they look like a team who are playing for the manager.
"They've drawn too many games. The strikers haven't put the ball in the back of the net. Sometimes these decisions can backfire. You look at the game against Arsenal on Sunday, this will help Arsenal. The players will be upset that Vieira has got the sack. The attacking players let him down."
Interestingly, Burnley manager Kompany was also left unimpressed with the decision, telling reporters: "When I heard the news, rather than to be emotional, I try to understand why and I looked at the league table first and was just checking, and I thought Palace were in the bottom three and five points behind and I see they are 12th and three poins clear of relegation.
"So for my objective rational mind I would say Crystal Palace would be very happy if they are not in the relegation zone based on the squad they have assembled.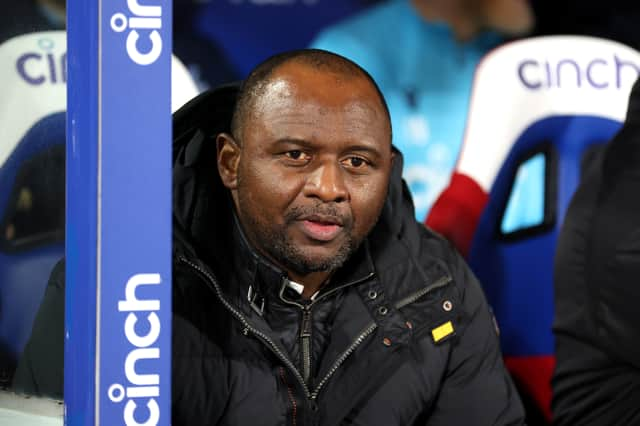 "Then I head it is about the run of games and I see Newcastle, Chelsea, United, twice City, in-form teams Brentford and Brighton. I see that Zaha has been missing for games in that spell and I see the game that are left, Leeds, Nottingham Forest, Wolves, Everton. All the teams they are competing are still to come and they have just had the hardest run of the season.
"Then it doesn't sit well with me. If you are underachieving in your job, then I think it is fair enough if a club makes a decision but if you are overachieving, which is what they are doing, then whoever is making the decision has to come forward because what you have done is taken out a manager who is overachieving, no matter which way you want to turn it. That I think is a problem in general in football."