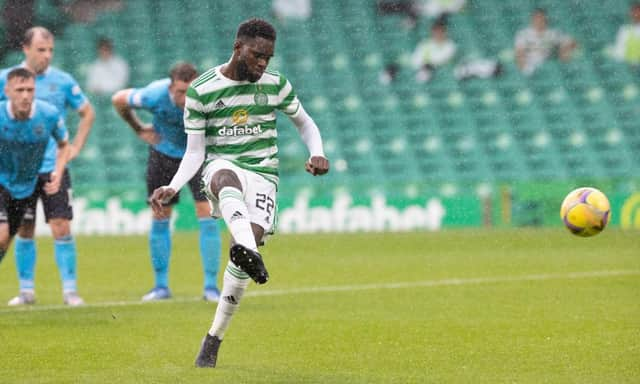 Crystal Palace's new French striker Odsonne Edouard could make his debut this weekend against Tottenham.
The club were pushing for former PSG forward Edouard and Arsenal's Eddie Nketiah, but finally settled for Frenchman with Celtic accepting £18.5million as transfer fee.
He is in line to make his debut this weekend and should provide energy, competition and goals to the team.
Patrick Vieira's side have had a slow start to the season, picking up just two points from a possible nine but they are hopeful that the addition of Odsonne Edouard will provide the spark they need.
So how did the striker get here?
The early days
Edouard was born in Kourou, French Guinea. 
He started his career at French giants PSG. 
The 23-year-old has had loan spells at Toulouse and Celtic, where he eventually signed on a permanent deal in 2018.
He was born five months before the 1998 World Cup, and his close friends call him the "The Rocket".
Despite being born in French Guinea, both of his parents are from Haiti. 
Football records
He won the goal king at the European U-17 Championship in 2015, scoring eight goals. 
He scored more than 60 goals for PSG's youth side within two years. 
He was Celtic's record signing when he joined the club, with reports quoting a fee in the region of £6.5 million. 
He has scored 57 goals in 97 appearances for the Scottish giants. 
A bit of a hot head
Edouard is quoted in some papers to having been a troublemaker when he was teenager. 
Since joining Crystal Palace, a report emerged that he was wanted in France for a fine of €24 ,000 after firing an air gun at a passer by, leaving his victim deaf in one of his ears. 
Playing style
Quick with a powerful shot. 
Loves making runs in behind. 
Drops deep and can play out wide. 
Very mobile with an eye on goal. 
Excellent at hold up play.